Top Points From Brendan Dassey's First Interview About His 'Making a Murderer' Case
Making a Murderer subject Brendan Dassey gave his first interview on podcast Wrongful Conviction With Jason Flom on Wednesday. The interview is the first Dassey has given since his name became publicly known from his murder conviction and later when Netflix documentary Making a Murderer gained global attention.
Dassey is behind bars for the murder of Teresa Halbach. He originally confessed but now claims his confession was coerced. Dassey was a 16-year-old special education student at the time of his conviction. His lawyer, Laura Nirider, has said Dassey will ask Wisconsin Governor Tony Evers for clemency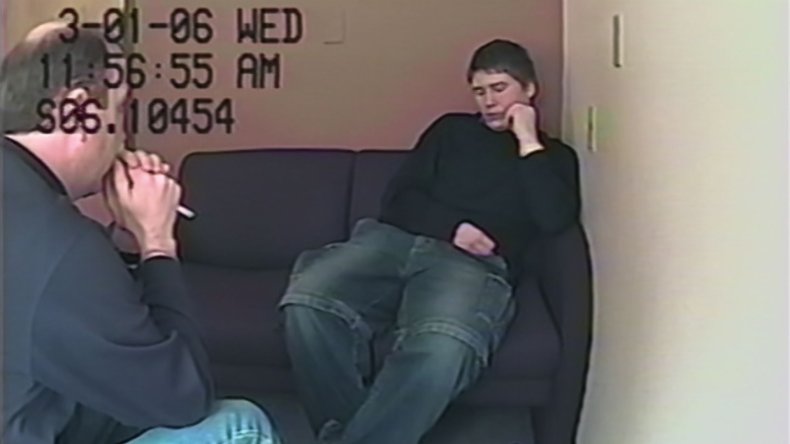 The widely supported inmate was joined by Nirider on the podcast. She opened the conversation by recounting some of the missing evidence in Dassey's conviction. For one, she said the bed where Halbach was said to have been killed had no traces of forensic evidence linking the killing to the location.
The conversation with Dassey, which took place over the phone, gave some insight into how he views his situation. He addressed his confession and why he said he was responsible for Halbach's death.
"I just wanted it all over with, so I said whatever they wanted to hear, you know?" Dassey explained.
Flom asked if Dassey was taught to trust law enforcement as a child and if his image of the helpful neighborhood police officer could have tainted his experience. "I thought anything I could do to help them, I would," Dassey responded.
The inmate, who will turn 30 on October 19, said there was a moment he saw the reality of the situation: When investigators claimed Dassey wasn't telling the truth.
Flom also brought up a prominent moment in Dassey's conviction tapes, which were featured on Making a Murderer. In the video, Dassey's mother is brought in. The two share a moment alone. "I thought I could be safe and I could tell her the truth. That they got into my head. They got me to say whatever they wanted," he said, speaking of the time with his mother.
Nirider has worked to appeal Dassey's conviction. It was overturned by a federal judge, but a decision against his release sent the case through the court system, and Dassey's conviction was ultimately upheld. The U.S. Supreme Court declined to hear an appeal.
Along with a supportive group of Making a Murderer viewers, Dassey has gained the support of Kim Kardashian West, who issued a statement in support of his clemency request. The celebrity, who has been responsible for the release of a handful of inmates, tweeted Dassey's handwritten letter. In the request, she tagged Evers and asked him to read it.
Kardashian West's tweet was met with mixed reactions. Some applauded her involvement in the case, while others claimed Making a Murderer may not have had its facts correct.