A Top Senate Republican Introduces Gun Background Check Bill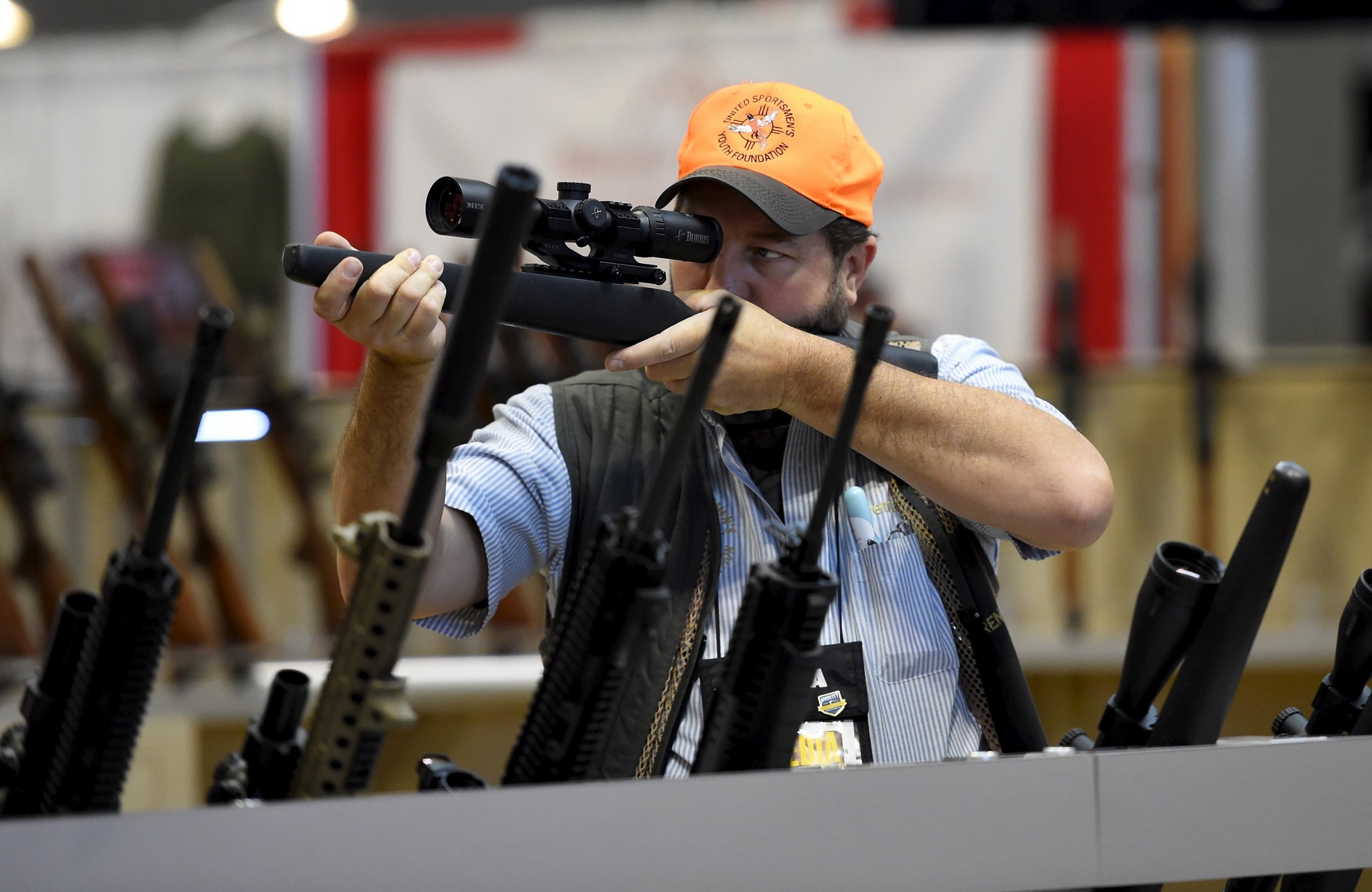 The U.S. Senate's No. 2 Republican leader, who is backed by the National Rifle Association (NRA), proposed a gun bill on Wednesday designed to block potentially threatening people from obtaining a firearm.
Republican Senator John Cornyn from Texas wants to reward local communities and states for sending more information about potentially dangerous, mentally ill individuals to the federal background check system for firearm purchasers. A diverse group of organizations have endorsed the bill, including the NRA, which for decades has opposed measures leading to restrictions on firearms, according to Cornyn's office. The senator has an "A-plus" rating from the NRA for promoting and defending the Second Amendment.
The NRA did not immediately respond to Newsweek's request for comment.
Cornyn's measure marks a rare effort by a top Republican legislator to curb gun purchases.
"Gaps in existing law or inadequate resources prevent our communities from taking proactive steps to prevent them from becoming violent," Cornyn wrote in a statement.
Recent mass shootings have reintroduced the gun and background check debates into public view, after the gun-control issue was given national attention for months following the deadly 2012 massacre in Newtown, Connecticut.
Background checks have been required nationwide since November 1993, when former President Bill Clinton signed the Brady Bill into law after battling a years-long struggle to pass the legislation.
Federally licensed gun dealers are required to conduct background checks on potential gun purchasers. But sometimes mistakes occur, as seen in the case of Dylann Roof, the suspect accused of killing nine African-American people last month at a church in Charleston, South Carolina. In Roof's case, an examiner failed to notice a pending drug charge when Roof applied for a gun license in April, thus clearing the way for him to buy a firearm.
Authorities have determined the gunman who opened fire and killed two audience members inside a movie theater in Lafayette, Louisiana, less than two weeks ago legally purchased a gun despite his history of mental illness and crime.
Two days before Cornyn introduced his measure, Democratic Senator Chuck Schumer from New York, along with comedian and actress Amy Schumer, proposed an initiative to fight mass shootings and gun violence. Their plan includes monetary rewards for states that send required information about felons and abusers to the federal government, as well as penalties for those that don't submit records.
Congress has been in a stalemate about gun-control legislation since April 2013, when the Senate didn't pass a comprehensive, bipartisan background check bill that would have closed the loophole in the federal system. The weak point in the current legislation allows for felons, domestic abusers and fugitives to purchase a weapon online or at a gun show, something they couldn't do from a licensed dealer.
All but four of the Senate's Republicans two years ago voted against the measure. Cornyn was included in the opposition vote, which came four months after the deadly shooting in Newtown that killed 26.