Top Running Coach Quits So Wife Can Rock NASA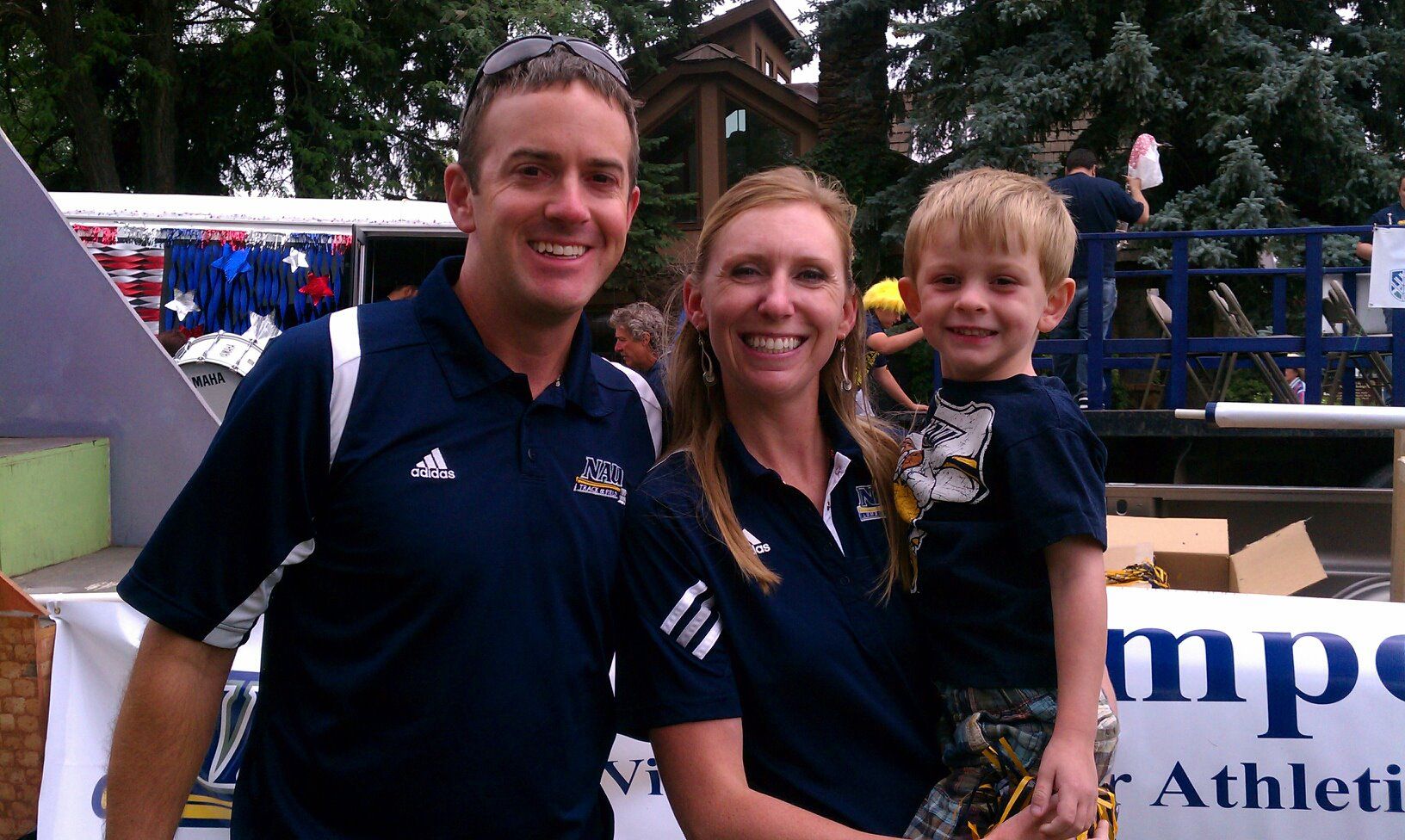 Eric Heins is very good at his job. Outstanding, in fact. As the cross-country coach at Northern Arizona University, Heins guided the Lumberjack men's squad to a unanimous No. 1 national ranking this autumn. In winning the Big Sky conference championships in late October, NAU's harriers swept the first six spots in the race, a rare feat. In his 10th season in Flagstaff, Heins, 39, has transformed NAU into a middle-distance juggernaut.
Kaci Heins is very good at her job. Extraordinary, in fact. A middle-school educator, she has already been honored as Teacher of the Year in two states (Missouri and Arizona) before her 35th birthday. Heins is that science teacher who sends weather balloons into the ionosphere, tosses away textbooks in favor of weather labs and attends space camp during her summer vacation. "I wish I would've gotten a degree in science," says Kaci, whose passion for outer space defies gravity, "because then I could've become an astronaut."
Last April, Kaci left her position as the most popular teacher at Northland Preparatory Academy in Flagstaff for an out-of-this-world gig: educational supervisor at Space Center Houston, the official visitor center to NASA Johnson Space Center. At month's end Eric will leave Flagstaff, NAU and his rapid ascent in coaching behind to join his wife and their eight-year-old son, Chase, in Texas. Before he departs, Eric will be in Terre Haute, Indiana, as the Lumberjacks pursue the school's first national championship in cross-country. "It's been so difficult to know he's leaving something he excels at," Kaci says of Eric, who has made semi-monthly treks to Houston since his wife took the job. "But it's wonderful that he can say, 'I'll support you now.'"
The two cities could hardly be more dissimilar. Enter the NAU campus and you will notice the 25-foot-tall statue of Louie the Lumberjack. Approach Space Center Houston and you will see the space shuttle piggybacking on a jumbo jet. Flagstaff, 7,000 feet above sea level in northern Arizona pine country, is a haven for world-class runners, a few of whom have been to the Olympics. Space Center Houston, at sea level and just across the street from NASA headquarters, is touch down spot for astronauts, a few of whom have orbited the earth.
"Coaching, it's a lot of fun," says Eric, who has led NAU to a national top-10 finish in eight of his nine years. "It's an enjoyable career, but it's tough if you have a wife and a young son. I'm gone at least 50 percent of the time."
While Eric Heins coaches young men who flirt with breaking a four-minute mile, Kaci Heins frequently works with men who have broken the sound barrier. "We have a program each Friday called 'Lunch with an Astronaut,'" says Kaci. "Last week we got to hear Brian Duffy [a current astronaut] talk about the Apollo 13 mission. It was incredible."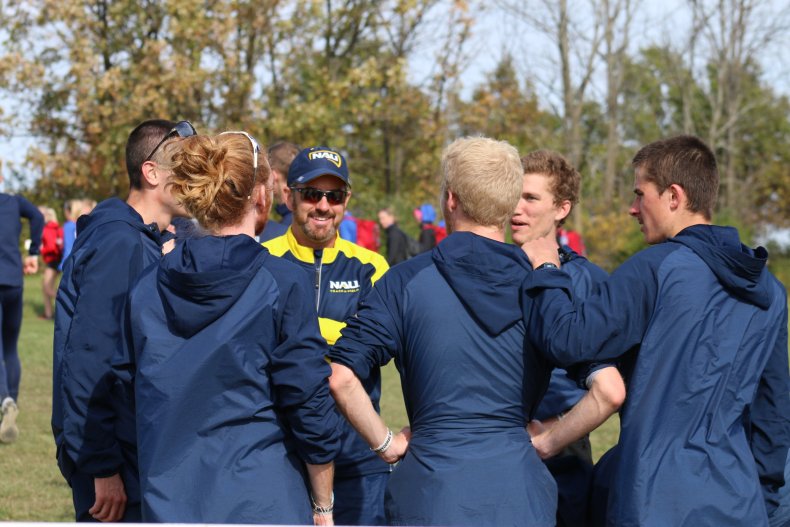 It is difficult to overstate what an extraordinary job Eric has done at NAU. In less than a decade, his men's and women's teams have won 28 conference championships in cross-country and track and field. The last time a men's cross-country team from outside one of the nation's five major conferences won the national championship was 1983, when UTEP did so. Not only does Eric have NAU poised to win in Terre Haute, but his Lumberjacks are the healthy favorite.
"It's not uncommon to see a young and talented coach leave a school like NAU for a more lucrative job," says Ryan Fenton, a running guru and commentator at FloTrack.com, which is releasing a short film on the NAU program. "This is unique because the coach isn't going to another job."
Coaching is how Eric and Kaci met. In 2003, Eric was an assistant coach at Southeast Missouri State University and Kaci Pilcher was a senior middle-distance runner. "I was pretty nervous," says Eric, who began dating Kaci when she stayed on to pursue a master's degree in secondary education. "We were five years apart."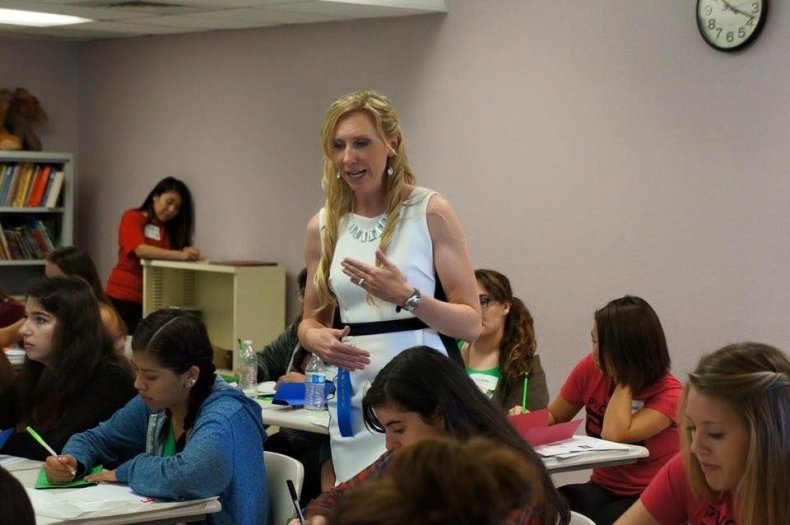 On one of their first dates, Eric cooked for Kaci. He made a stew in a crockpot. Kaci was nearly finished with dinner when she noticed a curious ingredient in her dish: a cockroach. "I had two options," she says. "I can run out the door with a 'peace out,' but I really like this guy. So I stuck around."
The couple married in 2007. Their first Christmas together, they could not afford a tree, so they got some butcher paper, colored a tree on it and taped it to the wall. It had been a momentous year for each of them. Kaci was named Outstanding Beginning Teacher of the Year by the Missouri Association for Colleges of Teacher Education. In November of that year, Eric competed in the U.S. Olympic marathon trials two days after Kaci informed him that she was pregnant with Chase. He finished in the middle of the pack, which satisfied him: Barely 30, he had recently accepted the head coaching job at NAU.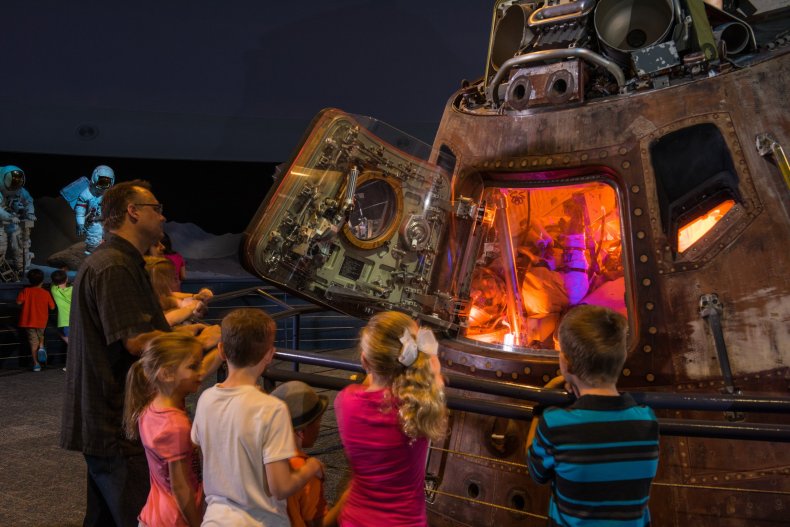 The previous year Eric had moved from Southeast Missouri State to Fort Worth when Eric landed an assistant coaching job at Texas Christian University. Kaci, then his fiancée, remained in Missouri to teach and joined him the following summer. They had only lived in Texas for one month when Eric noticed that the NAU job had opened up. He told his new bride that he wanted to apply for it. "As soon as Kaci knew that NAU wanted to interview me," she sent out résumés," Eric says. "We flew to Arizona together for job interviews. She landed job offers that day. I had to wait awhile before NAU hired me."
In June of 2010, Kaci was selected to participate in the Honeywell Space Camp in Huntsville, Alabama. That is where, she says, "I fell in love with space." That same year one of Eric's runners, David McNeill, won national championships in the men's indoor 5,000 and outdoor 5,000 meters. The couple's career achievements began to play out like dueling banjos.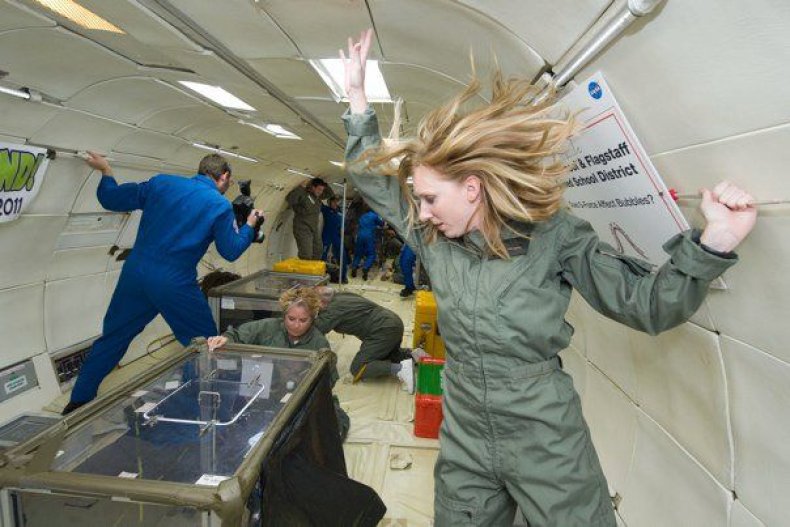 In the summer of 2011, Kaci had the opportunity to fly in NASA's Zero G plane, aka "The Vomit Comet." The following summer Eric and Kaci traveled to London to watch three of his runners (Diego Estrada of Mexico, Lopez Lomong of the U.S. and McNeill of Australia) compete at the Olympics. In 2013, Eric guided the Lumberjacks to a second-place finish at the NCAAs. In 2015, Kaci was named Arizona's Middle School Science Teacher of the Year.
"When I first moved to Flagstaff, it was readily evident that Eric and Kaci were the town's power couple," says NAU athletic director Lisa Campos, who is only 39 herself and is in her fifth year on the job. "It could be very humbling for Eric; he'd often get introduced as Kaci's husband."
Despite their success, neither spouse earned an income that allowed the other to remain home. Besides, they both loved their jobs.. "The carrot for me was never more money," says Kaci. "It was to see what happens next. I knew deep down in my heart that something big was coming."
Eric was gone most weekends with the team. Recruiting is relentless. There's practice and staff meetings and dozens of student-athletes who might text you at the slightest perceived life-or-death crisis. "The job never ends," says Fenton, who ran at Clemson and watched his coach's marriage dissolve. "Most of the year, the closest thing you have to a weekend depends on if you're home by Sunday afternoon."
"We've had a few problems in our marriage," is all Kaci will say. "Like most couples."
Last winter, Kaci told her husband about the job opening at Space Center Houston. The educational adviser develops and oversees programs for the center's 1 million annual visitors, many of them students. "I knew in my heart that Kaci would be a front-runner for the job," Eric says. "And let's be honest: My wife brings this up to me, and you can see the look in her eyes. You can see that this is something she really wants to do. I don't want her to resent me."
Later this month, Eric may win his and his school's first team national championship, not just in cross-country, but in any sport. Regardless of how the Lumberjacks fare at the NCAAs, Campos and her colleagues will throw him a "retirement party" before his final day on the payroll, November 30. "Honestly, I don't know what I'm going to do next," says Eric. "I'm not nervous about it, either. I'll find something."
"You can see most men saying, 'But honey, we're the best team in the country,'" says Fenton, whose site, FloTrack, is producing a short film on Heins's final season in Flagstaff. "Some marriages would end in that scenario. This really speaks to how special Coach Heins is, what he's willing to do for his family."