These Are the Top Senate Races to Watch in 2020
The eyes of voters may be focused on the 2020 presidential election, but a handful of Senate races are likely to be just as competitive, expensive and contentious.
Right now, the Senate is composed of 53 Republicans, 45 Democrats and two independents who caucus with the Democrats. In the 2020 election cycle, Republicans have to defend much more territory in the chamber than their Democratic counterparts. Of the 36 seats up for grabs in November, 23 are held by Republicans.
To regain control of the chamber, Democrats would need to flip at least four seats. Though if the eventual Democratic nominee defeats President Donald Trump in the general election, the party would only need to win three Senate seats. The vice president serves as president of the Senate and would cast tie-breaking votes.
Democrats have made it their mission to become the majority party in the Senate. Party leaders like House Speaker Nancy Pelosi and Senate Minority Leader Chuck Schumer have accused the GOP of turning the upper chamber in a legislative "graveyard."
Here are some of the Senate races that are shaping up to be the most competitive and expensive of the 2020 election cycle.
Alabama
Democrat Doug Jones is one of the most vulnerable senators up for re-election in November. He was elected to Congress in a surprise victory over scandal-ridden Republican Roy Moore in a 2017 special election in a state that went to Trump by almost 30 percentage points in 2016.
This time around, Jones is likely to have a tougher opponent. There are three GOP candidates running to take him on in the general election, including former Attorney General Jeff Sessions and former Auburn University football coach Tommy Tuberville. That primary has been postponed until July due to the coronavirus pandemic.
An Alabama Daily News poll from mid-February showed a tight race among Republican contenders. But the survey found that all three would defeat Jones in a head-to-head matchup.
Arizona
Republican incumbent Martha McSally is facing a tough re-election effort as Arizona becomes an increasingly purple state. McSally lost her first Senate bid in 2018 to Democrat Kyrsten Sinema but was later appointed to serve in Congress by Governor Doug Ducey to fill the vacant seat of the late Senator John McCain.
She's being challenged by former astronaut Mark Kelly. Kelly is a first-time political candidate but has an impressive résumé and massive fundraising operation. In 2019, he raised more money than any other Senate candidate, including Mitch McConnell, raking in $20.2 million.
A Monmouth University survey of registered voters conducted in mid-March showed Kelly 6 points ahead of McSally.
Colorado
Republican incumbent Cory Gardner is so unpopular in the state that Sabato's Crystal Ball, a nonpartisan election forecaster, recently shifted its rating of the Colorado race from a "toss-up" to "leans Democratic." The switch came after a February Global Strategy Group poll found that 48 percent of state voters disapproved of Gardner while just 37 percent approved of him.
Gardner is likely to face Democrat John Hickenlooper in November. Hickenlooper, the former governor of the Centennial State, decided to enter the Senate race after his unsuccessful bid for the Democratic presidential nomination. But Gardner is ahead in fundraising, starting the year with $7.8 million compared with Hickenlooper's $3.2 million.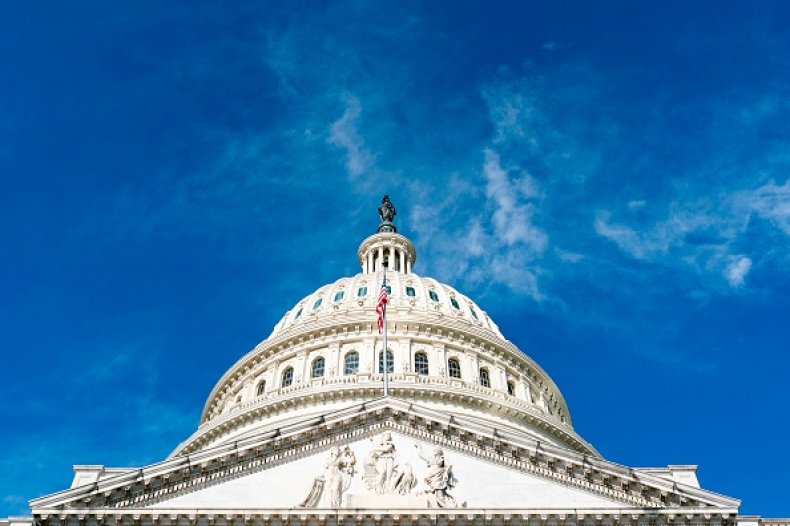 Iowa
Democrats did well in Iowa in the 2018 midterm election cycle as they flipped two House seats. Now, both Republicans and Democrats view GOP Senator Joni Ernst as a vulnerable candidate this election cycle.
Democrats will vote to select her challenger on June 2, but it looks like businesswoman Theresa Greenfield could be the party's nominee. Greenfield was endorsed by the Democratic Senatorial Campaign Committee.
The Democratic group Senate Majority PAC announced a $13 million buy for the fall to support its candidate, and the Senate Leadership Fund reserved roughly $12 million in advertising airtime to support Ernst.
Kentucky
Mitch McConnell, who has been polled as one of the least popular senators in the country, could face his toughest re-election campaign in over a decade.
Two surveys conducted in January showed the Senate race in Kentucky to be winnable for former Marine combat pilot Amy McGrath, the current front-runner in the state's Democratic primary. In one poll the two candidates were tied and another showed McConnell up by only 3 percentage points.
This Senate race is expected to be one of the most expensive in the 2020 election cycle. McGrath has raised nearly $17 million and has $9 million cash on hand. McConnell has $11 million on hand and will likely receive substantial support from Republican donors.
Maine
Susan Collins is campaigning for her fifth term but could be greatly challenged by her likely Democratic opponent Sara Gideon. The Democratic group Senate Majority Super PAC is spending just under $10 million in support of Gideon ahead of the election.
A recent poll conducted by Colby College in February showed Collins trailing her Gideon by 1 percentage point. The survey found that 42 percent of respondents said they would vote for Collins, while 43 percent of respondents said they would vote for Gideon.
North Carolina
Republican incumbent Thom Tillis will go head-to-head against Cal Cunningham, who won the state's Democratic primary in March with 57 percent of the vote. Democrats won big in the 2018 midterms, signaling that the traditionally conservative state is becoming less reliably red.
Polls show a tight race between Tillis and Cunningham. An East Carolina University survey conducted in February showed Tillis with a 2-point lead over Cunningham. An NBC News/Marist poll had Cunningham ahead by 5 percentage points.