Texas Top Catholic Leader Tells Trump 'President Stop Your Hatred'
One of the top Catholic leaders in Texas lashed out at President Donald Trump and his racist rhetoric following a mass shooting in El Paso that killed at least 22 people and injured dozens more.
Archbishop Gustavo García-Siller, the leader of the San Antonio Archdiocese, railed against Trump after his response to the domestic terror attack in a series of social media posts on Monday evening. Several of the tweets that explicitly mentioned the president have since been deleted.
"President stop hate and racism, starting with yourself," García-Siller wrote in one post, adding: "Racism is a sin. God is offended by this."
In several other posts, the archbishop referred to Trump as a "poor man" and a weak man. He wrote that ending racism "starts with leadership" and that gun control is "urgent" as people continue to suffer.
"President stop your hatred. People in the US deserve better," García-Siller tweeted.
García-Siller's remarks came days after a gunman opened fire Saturday at a Walmart in El Paso. The death toll has risen to at least 22 people with 26 more injured from the attack.
The 21-year-old man in custody is believed to have authored a racist, anti-immigrant manifesto online shortly before the shooting. The document, titled "The Inconvenient Truth," contains white supremacist ideology and expresses a hatred toward the Latino community.
Many have connected the language in the manifesto to Trump's own rhetoric against immigrants. For example, the manifesto warned of a "Hispanic invasion" taking place in the U.S. Trump has repeatedly used the phrase "invasion" when talking about the increase in migrants crossing the southern border from Mexico.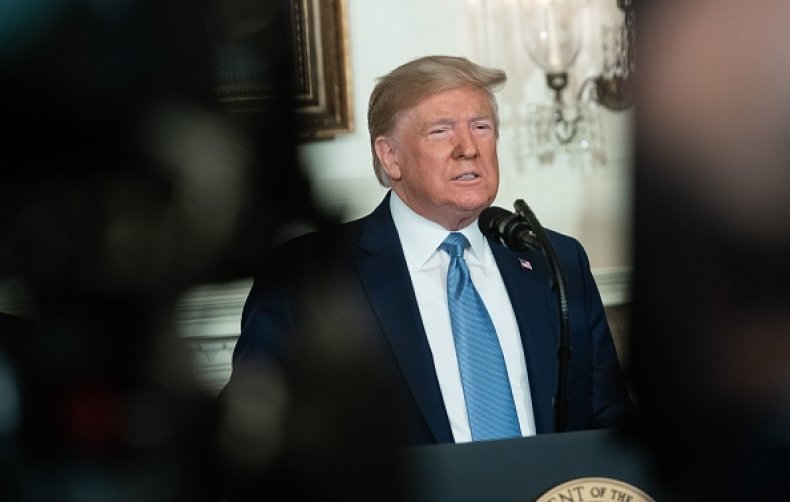 On Monday, two days after the El Paso shooting and one day after another mass shooting in Ohio that killed 9 people, Trump addressed the nation about the deadly attacks. In his remarks, Trump called the shootings "evil" and "barbaric." He also blamed everything but guns for the shootings, including white supremacy, mental illness, the internet and video games.
Critics say he hasn't gone far enough to call out white supremacy or acknowledge his role in spreading racist rhetoric against the immigrant community. Former Texas congressman Beto O'Rourke, who's currently running for president, said Trump "has no place" in El Paso after helping to "create the hatred that made Saturday's tragedy possible."
Representative Veronica Escobar, who represents most of El Paso in Congress, has urged "the president's staff members to have him do a little self-reflection. I would encourage them to show him his own words and his actions at the rallies"
In the wake of the mass shootings, a controversial video resurfaced from a Trump rally in Florida this past May. During his speech, Trump can be seen smiling after a member of the audience suggested shooting migrants at the southern border.
"How do you stop these people? You can't," Trump said, referencing immigrants crossing the border from Mexico. Someone in the audience said to "shoot them." Trump can be seen smiling and shaking his head, ultimately responding with a joke. "That's only in the Panhandle you can get away with this stuff," he said.
Trump is scheduled to visit El Paso on Wednesday, but he's expected to receive a chilly reception. Some residents of the Texas city have signed a letter telling Trump that he is unwelcome. The letter tells Trump to "stay away" and alleged that his divisive rhetoric has "led us to this terrible moment."
In his rampage of tweets on Monday, Archbishop García-Siller begged Trump to end his campaign of racism and hatred.
"Please stop racism. Please stop hatred. Please be people of good will. Please stop fake prayer. You have cause Too much damage already, you have destroyed people lives. Stop, stop, stop. Please, please, please."