Top Trump Official Blames Sessions for Family Separation Policy
As the President Donald Trump's administration struggles to contain the fallout from its "zero tolerance" policy that saw thousands of children separated from their parents at the U.S.-Mexico border, many have asked one simple question: Who is to blame?
On Tuesday, Democrats received a definitive answer during a Senate Judiciary Committee hearing on migrant family reunification, with top Trump immigration officials putting the blame squarely on the shoulders of Attorney General Jeff Sessions.
At first, they seemed loath to provide an answer when asked repeatedly by Democratic Senator Richard Blumenthal of Connecticut about who was responsible for the widely condemned policy.
Blumenthal asked panel members, including Deputy Chief of the U.S. Border Patrol Carla Provost, the Immigration and Customs Enforcement agency's Enforcement and Removals Executive Associate Director Matthew Albence and the Department of Justice's Office of Immigration Review's Director James McHenry: "Who here can tell me who is responsible? Which public official? Which member of this administration is responsible for zero tolerance and family separation?"
One person could be heard telling Blumenthal, "You're not going to get an answer to that," adding that anyone who did provide an answer would "get fired."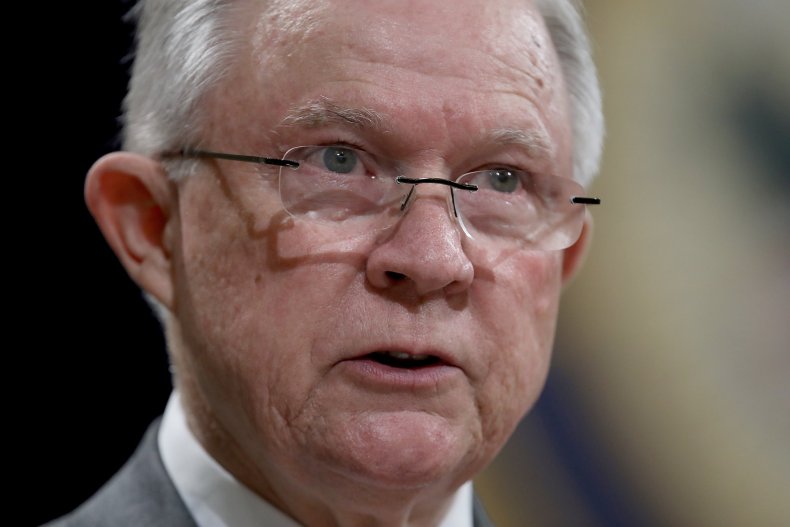 "Can anyone tell me?" Blumenthal pressed on. "Who's responsible? Nobody knows?"
That's when McHenry told the Democratic senator: "The zero tolerance prosecution policy, the memorandum, was issued by the Attorney General on April 6, 2018."
"So, the official responsible for zero tolerance is the attorney general of the United States? Acting, presumably, with the approval of the president of the United States, correct?" Blumenthal asked.
McHenry repeated that Sessions "was the one who issued the memorandum on April 6, 2018," before adding that the decision was "an extension of an earlier memorandum he issued in 2017."
While Trump officials appear to have blamed Sessions for the policy's creation, it is still unclear where the idea to separate children from their parents at the border first emerged.
The possibility of separating immigrant children from their mothers as a way to deter illegal immigration, however, was first reviewed by the Trump administration two weeks after the president was inaugurated.
In January 2017, the American Immigration Council and a number of other advocacy organizations filed a complaint with the Department of Homeland Security's Office for Civil Rights and Civil Liberties protesting the "systemic denial of entry to asylum seekers."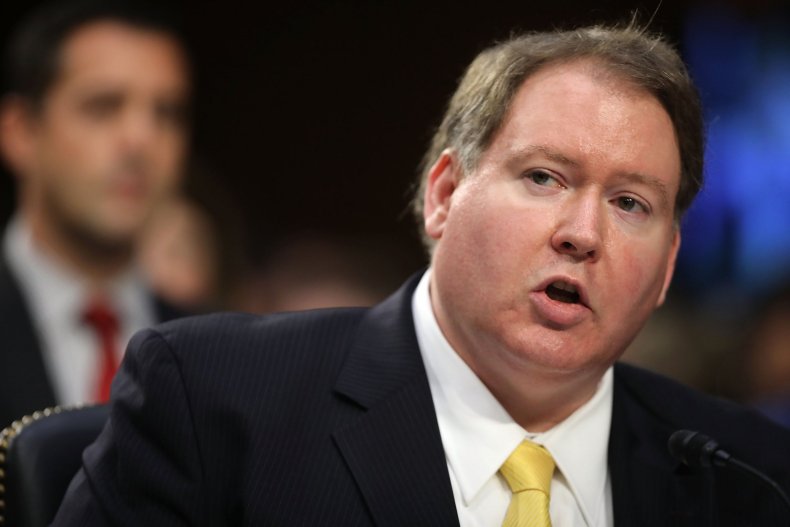 Reports that the DHS was considering a proposal on family separation for those caught crossing the border into the U.S. illegally emerged as early as March 2017.
John F. Kelly, Trump's chief of staff, had discussed the idea in an interview with CNN that same month, saying he was "considering" the policy as a way to "deter more movement along this terribly dangerous network."
The chief of staff said children separated from their parents would be "well cared for as we deal with the parents" at the time.
Despite Kelly's early comments on family separation, much of the controversy around the policy has centered around Sessions.
The attorney general announced the policy in May, telling an audience at a law enforcement event in Scottsdale, Arizona, that the U.S. would be taking a "zero tolerance" stance on illegal crossings at the U.S.-Mexico border by recommending for prosecution anyone seen caught crossing the border illegally, including parents, who were to be separated from their children as a result.
Read more: Trump Officials Told to Raise Hands If They Support Child Separation Policy. None Did
"If you are smuggling a child, then we will prosecute you, and that child will be separated from you as required by law," Sessions said at the May event. "If you don't like that, then don't smuggle children over our border."
In June, however, the attorney general appeared to walk back from the hardline stance he had espoused the month before.
In an interview with CBN News, he said the administration had "never really intended" for families to be divided, according to a transcript of the interview.
"It hasn't been good, and the American people don't like the idea that we are separating families. We never really intended to do that," Sessions said.
"What we intended to do was to make sure that adults who bring children into the country are charged with the crime they have committed. Instead of giving that special group of adults immunity from prosecution, which is what, in effect, what we were doing," the attorney general said.
His comments came as Trump signed an executive order aimed at "keeping families together," despite his administration's overseeing a policy that did just the opporite.