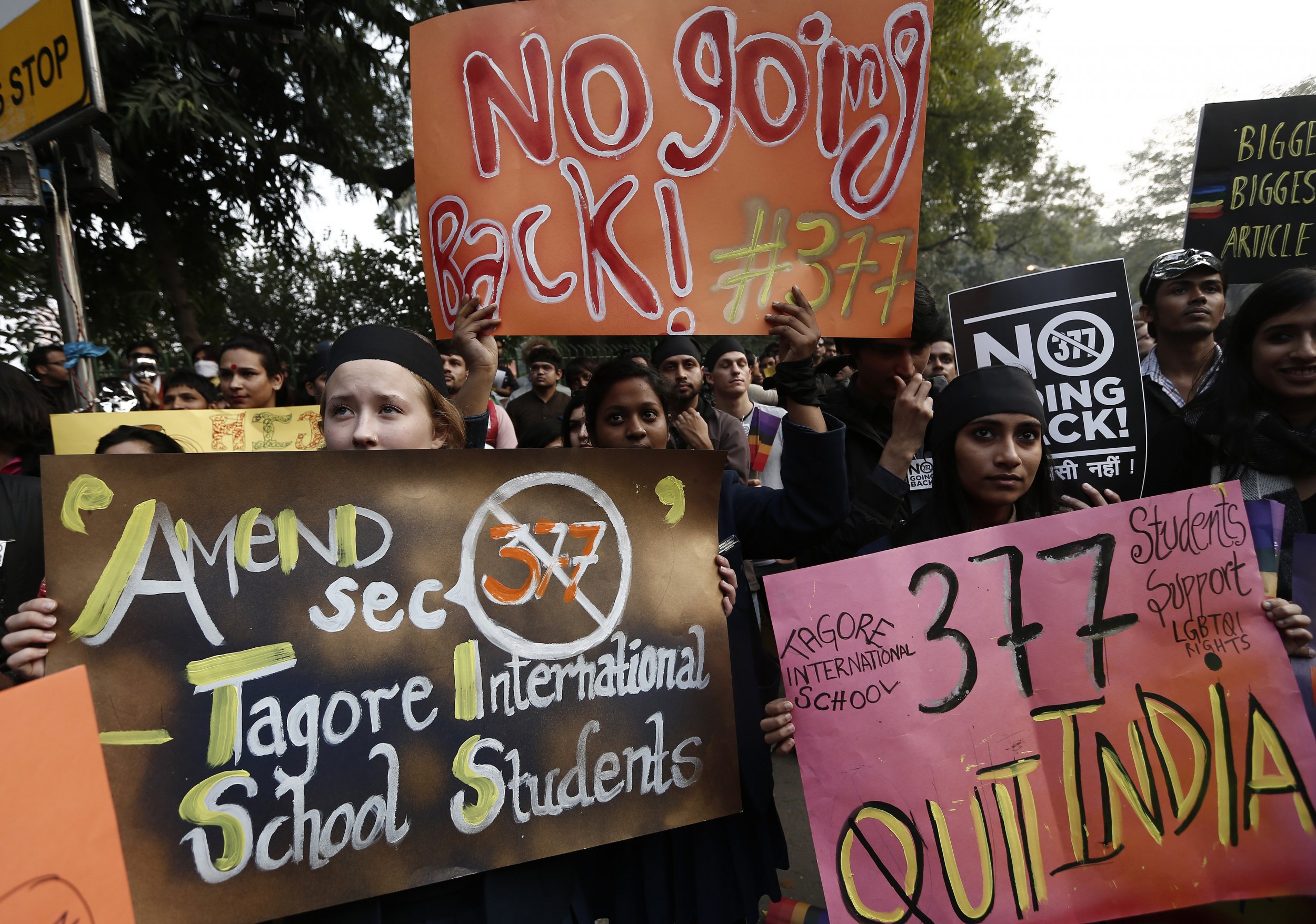 Nigeria
Nigeria is the most homophobic country in the world, according to a 2013 poll, which found 97 percent of citizens think society should not accept homosexuality. The laws reflect that: Same-sex couples face up to 14 years in prison and even public displays of same-sex affection are illegal.
Uganda
The spotlight has been focused on Kampala recently for its anti-LGBT policies. A law passed this week makes homosexuality punishable by up to life in prison, gay rights activists have been murdered, and gay citizens are widely discriminated against.
Zimbabwe
President Robert Mugabe has made a crusade out of homophobia – with widespread public approval. Last year, Mugabe threatened to behead gay Zimbabweans and described them as "filth."
Saudi Arabia
Basing its law, it says, on a strict interpretation of Islamic law, the current Saudi regime has made gay sex punishable by death by the lash. But according to some reports from inside the Kingdom, that doesn't mean homosexuality isn't common.
India
Thought of as a highly tolerant society, it came as a surprise earlier this year when the country's highest court reinstated a colonial-era law criminalizing gay sex. But the decision has been met with protests and the court's decision is being challenged.
Honduras
There have been a spate of anti-LGBT hate crimes here in recent years. More than 80 LGBT people have been killed in anti-LGBT hate crimes since 2009 and LGBT-rights activist say they are shunned by their families and communities.
Jamaica
Sex between men is illegal, hate crimes are alarmingly common and the government seems reluctant to protect gays from violence.
Senegal
One of the most anti-gay countries in the world, according to a 2013 Pew poll, which found 96 percent of Senegalese think society should not accept homosexuality, only surpassed by Nigeria at 97 percent. Gay sex is illegal and discrimination is commonplace.
Afghanistan
It may no longer be under the rule of the Taliban (at least in much of the country), but harsh views toward homosexuality still remain. It's still news when an Afghan comes out as gay, even from Toronto. Yet its male homosexual culture is widespread but rarely commented on.
Iran
Mahmoud Ahmadinejad, Iran's last president, famously told Americans: "We don't have homosexuals in our country like you do." His successor, Hassan Rouhani, elected last June, hasn't made gay rights – or anti-gay legislation – a priority, but it's already on the books. Homosexuality is illegal in Iran and can even be punishable by death in certain cases.
Lithuania
The Baltic state's parliament is considering a law similar to Russia's notorious anti-gay anti-propaganda law. And while homosexuality isn't illegal, it has many opponents. Last year's second-ever gay pride parade was interrupted by homophobic protesters.
Sudan
Homosexuality is punishable by death and even attempts at arranging a homosexual act can lead to a prison sentence. The good news is that there have been stirrings in recent years of a pro-LGBT rights movement.
Bubbling under. . .
The United States
We have undoubtedly made great strides in LGBT rights in recent years, from same-sex marriage to equality in the military. But Texas, Louisiana, South Carolina and several other states have laws on the books that resemble Russia's anti-gay propaganda laws. And anti-LGBT hate crimes remain frighteningly common, especially against transgender people.