America's Most Dangerous Cities Grapple With Police Shortfall in Recruitment, Retention
Police departments in several U.S. cities with the highest crime rates reported workforce shortages heading into the final months of 2021, as forces wrestle with the challenges of both bolstering and retaining their forces.
In most cases, the shortfall did not occur suddenly, but instead demonstrates a rising trend that police departments across the nation have identified over the last several years.
Jim Burch, the president of the nonpartisan and nonprofit National Police Foundation (NPF), told Newsweek that police departments are experiencing issues with recruitment and retention. Recruitment has been a problem "for many years," Burch said.
"I think what is a little bit different about it today is, we have a continuing recruitment—I'll call it a crisis. But at the same time, we have an attrition problem," he said.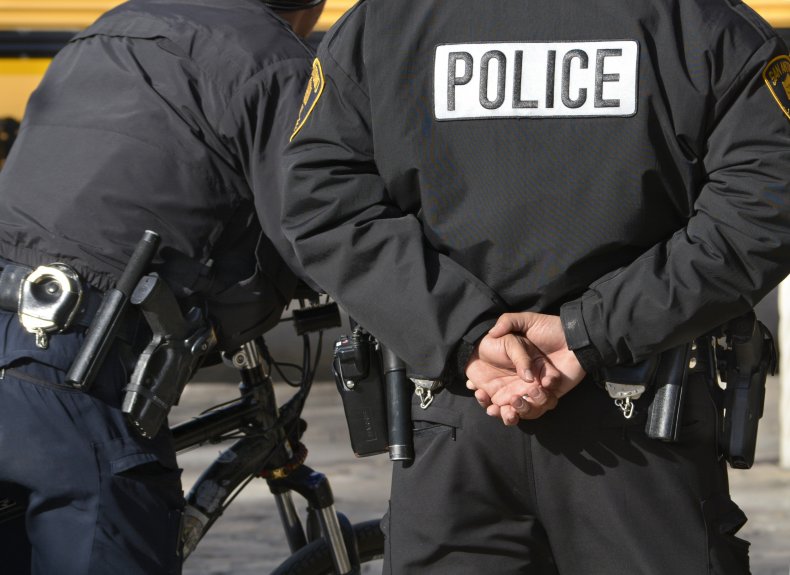 The NPF does not have data that draws specific correlations between police workforce strength and crime numbers in specific U.S. cities, Burch said, but law enforcement officials in several major cities have in recent months raised concerns about staffing numbers.
Those concerns come at a time when reports of organized retail smash-and-grab robberies have dismayed many Americans. Though significant attention has been focused on retail thefts in California due to a handful of high-profile incidents in the Los Angeles and Bay Area communities, retail industry leaders have told Newsweek those incidents are representative of a nationwide trend.
Chicago placed third on a list of the top U.S. cities impacted by organized retail crime included in the National Retail Federation's (NRF) 2021 Retail Security Survey. Law enforcement leaders cited staffing shortages as a reason police were having difficulty responding to some 911 calls, during a November meeting with congressional lawmakers.
According to local media outlets, police departments in Atlanta, Las Vegas and Seattle—all cities included on the NRF's list—have also struggled with shortages this fall, with some departments seeking to bring new officers in from out of state in an attempt to boost recruitment numbers.
Baltimore, which placed ninth on the NRF's list, had more than 200 budgeted positions open with its local police department at the start of the fall season, according to the Baltimore-based news station WBFF.
The San Francisco Police Department also recently told Newsweek it was dealing with staffing shortages.
Many of the U.S. cities that have the highest per-capita percentage of reported violent crimes are also experiencing staffing issues within their police departments.
According to a September 2021 analysis by The Detroit News of FBI data, St. Louis, Memphis, Tennessee, and South Bend, Indiana, were among the top five U.S. cities with the highest violent crime rates in 2020. The police departments in all three cities reported staffing shortages over the last few months.
In Memphis, the city mayor recently introduced a signing bonus in an attempt to drive recruitment as the Memphis Police Department said it was about 400 officers shy of its ideal workforce size, The Daily Memphian reported in September.
Police departments in Cleveland, Milwaukee, Kansas City, Missouri, and Springfield, Missouri, all included in The Detroit News analysis, have also reported staffing problems in recent months.
Though the officer shortfall has been widespread, Burch said the conversation surrounding policing seems to be turning a corner, with support for the Defund the Police movement declining and a growing percentage of Americans expressing interest in enhancing police budgets in recent polling.
But Burch said there is need for more data collection to understand the root of why police departments are reporting lower recruitment and retention rates.
"We need better research to really understand what brings people to policing, how to get more of them into it, and what's driving them away, and how to fix that," he told Newsweek.
Looking ahead to 2022, Burch said he believes "the alarm bell has been rung" in regards to public awareness of police workforce shortages.
"Where I hope the conversation goes is how to make better deployment decisions of officers," Burch said. "Because to us, it's not only about how many officers you have, it's about how they're deployed, how they're used, and what they do when they're on the job. And so I hope that, as we get into 2022, that we see those things, in addition to just adding more."