Lawyer Named in Prince Andrew 'Sex Slave' Case Seeks to Disbar Accusers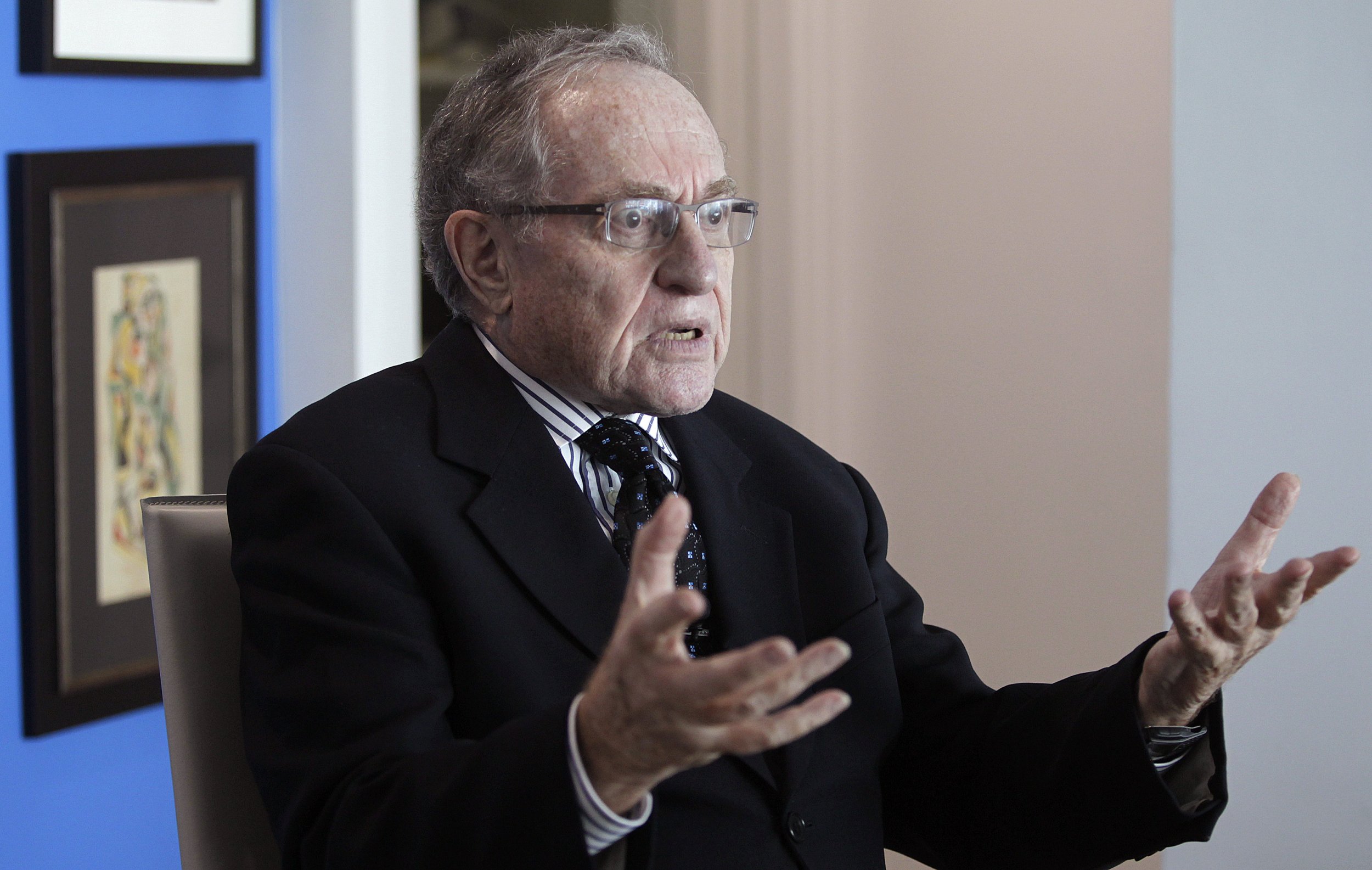 Well-known U.S. criminal defense lawyer Alan Dershowitz has vowed to seek the disbarment of two lawyers representing a woman who has accused him of sexually abusing her when she was underage. But legal experts said he faces an uphill battle.
In a filing in Florida federal court last week, former federal judge Paul Cassell and Florida plaintiffs attorney Bradley Edwards said that their client was forced as a minor by financier Jeffrey Epstein to have sex with several people, including Dershowitz and Britain's Prince Andrew.
Dershowitz, a Harvard University professor emeritus, represented Epstein against sex crime charges, for which he served a 13-month sentence after pleading guilty in 2008.
The lawyers' client is named in court papers as Jane Doe #3, but has been identified by Buckingham Palace as Virginia Roberts.
Dershowitz, 76, has denied that he ever had sex with Roberts - and said Cassell, a University of Utah law professor, and Edwards knew the charges were false when they filed them. He is currently not a target of the Roberts lawsuit. But Dershowitz is seeking to intervene in order to defend himself. Buckingham Palace officials have also denied the allegations against Prince Andrew.
Dershowitz told Reuters Monday that he would file a defamation lawsuit based on the lawyers' public statements about the case. He also plans to file complaints with their respective states' disciplinary boards asking that they be disbarred.
The boards would then decide whether to open an investigation and whether to bring charges.
Edwards and Cassell said in a joint statement that they had carefully investigated all of the allegations in their pleadings before presenting them.
They also said they had tried to depose Dershowitz and that he had refused, which Dershowitz called a "total lie." He said he received only one deposition request from the two lawyers five years ago, asking about his relationship with Epstein - and that it said nothing about any of the new allegations.
Several law professors specializing in legal ethics said that even if Dershowitz could prove the allegations were false, that was unlikely to get the two attorneys disbarred.
The heart of the issue: attorneys are advocates for their clients, not arbiters of fact, they said, and they are generally entitled to believe their clients.
"The statement by the victim that it happened, without a strong reason to question it, would be sufficient," said Amy Mashburn, a professor at the University of Florida's Levin College of Law.
"Being false alone is not enough," said Stephen Gillers, a professor at NYU School of Law. "What a disciplinary committee would have to show is that they either knew the allegations were false, or they were reckless in making the charge."
Gillers said there was no firm standard for what it meant to be reckless. While attorneys have an obligation to investigate allegations before making them, such an investigation need not be as thorough as the fact-finding that later happens in court, he said.
Cassell and Edwards would be more likely to face punishment if a disciplinary board concluded that they knowingly lied. Mashburn said that would be a very serious fraud that would be a breach of several ethical rules.
Even then, she said, they might only face suspension.
One obstacle for Dershowitz, according to Mashburn, is that lawyers are often disbarred for multiple offenses.
Cassell, who served as a deputy attorney general under President Ronald Reagan, has no record of public discipline since he was admitted to the bar in 1992, according to a spokeswoman for the Utah state bar. Edwards, who was admitted to the Florida bar in 2002, also has no public disciplinary history in the last 10 years. That's as far back as the Florida state bar keeps such records.
In 2008, Edwards filed a petition in the Florida court on behalf of women who say they were sexually abused by Epstein. The women say federal prosecutors violated their rights when they entered into a plea agreement with Epstein that allowed him to serve jail time on state charges, but avoid federal prosecution.
Edwards asked Cassell to join him early in the litigation.
Cassell, who left his post as federal judge in 2007, describes himself as an advocate for crime victims. He has championed the death penalty - and unsuccessfully pushed to overturn the 1966 Supreme Court decision requiring police to read detainees their rights.
The case is Doe v. United States, U.S. District Court, Southern District of Florida, No. 9:08-cv-80736.