Top Warning Signs Your Hotel May Not Be COVID-Safe
Five considerations before you take off on your next business trip.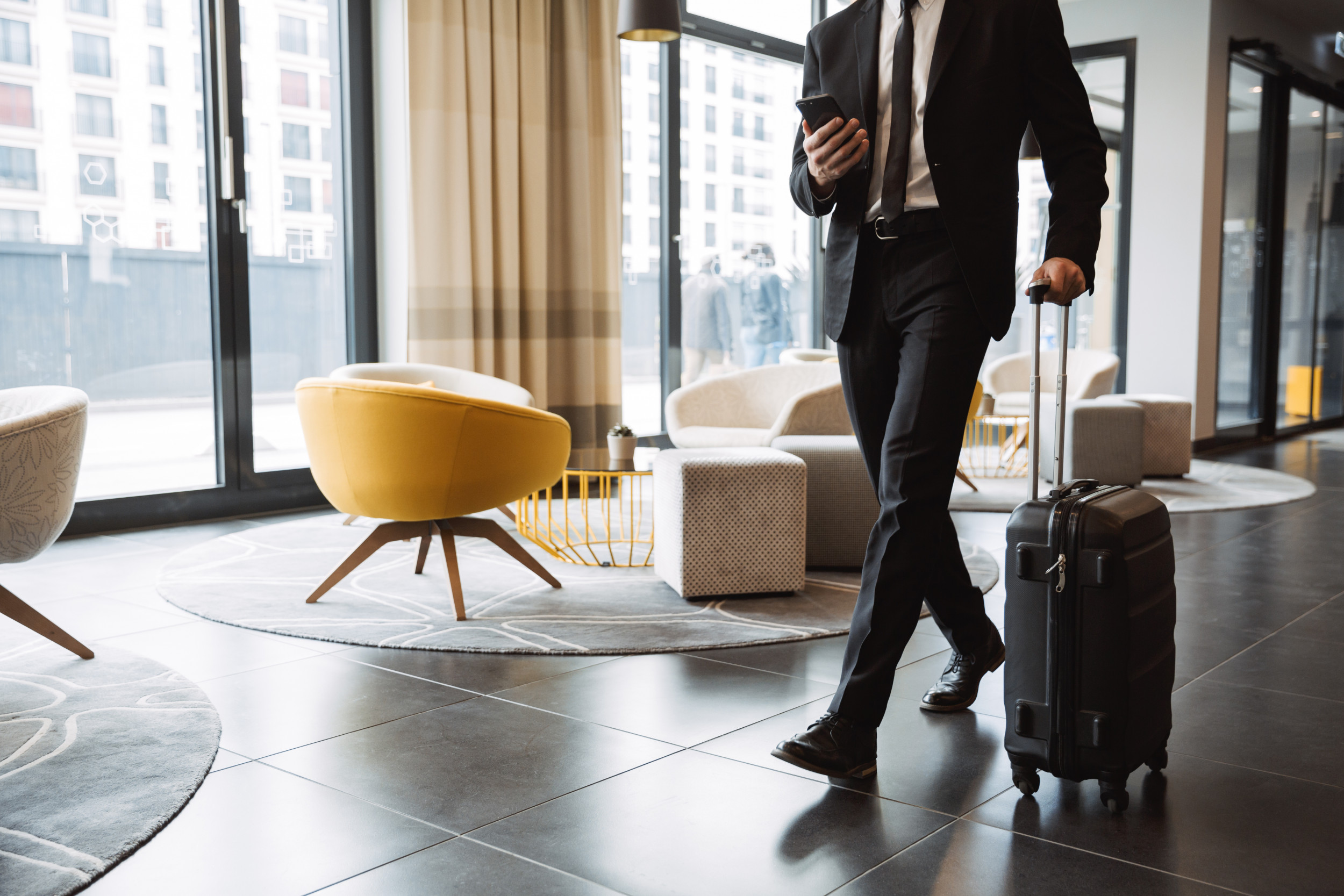 Hot travel bookings over the past two months and an emboldened attitude among prospective travelers may mean the long, cold COVID winter is finally over. Recent news articles indicate available lodging and rental cars in popular destinations are already booked for the season. It's no wonder: CDC data shows nearly 50% of the U.S. population has received one vaccination shot or more. According to a survey conducted by Destination Analysts, as of Memorial Day 2021, the number of Americans concerned about contracting the coronavirus, the pandemic's impact on personal finances, as well as the national economy hit historic lows. The average perception of travel and leisure activities as unsafe was cut in half compared to the beginning of the year — and business travel is on the rise again, too.
It is encouraging to see travelers leave behind some of their pandemic fears and venture out once again. Even so, before they take off on their next business trip, they should stay vigilant and remember that many hotels, venues, buildings and attractions have been closed or operating at less than half capacity for some time. In many cases, shutting down included their HVAC systems. Just flipping the switch from "off" to "on" does not solve the problem. The increased humidity and stale air inside facilities whose HVAC systems have lain dormant for weeks or even months could create a breeding ground for mold and bacteria. Such conditions could result in serious health concerns for guests. Hopefully, the hotel in question has had a full HVAC system evaluation and a comprehensive HVAC environmental cleaning before inviting guests to return.
Based on our experience with hundreds of hotels across the United States, and according to microbiologists and building scientists on our staff, there are a few signs travelers should watch out for as they assess the quality of their lodging. If a traveler sees one of the following five signs, it may indicate that management is not taking guests' safety into account in relation to mold, bacteria or COVID-19 itself.
1. No Service Records Posted
If service records for environmental testing and cleaning are not prominently posted, then management is not taking operations during current pandemic conditions seriously. Whether it's the virus, mold or some other issue, now is no time to become complacent with indoor air quality for guests.
2. Lack of New Air Cleaning/Monitoring Technology
By this stage in the pandemic, HVAC ventilation cleaning and air quality monitors should be in place for additional risk management.
3. Dusty Floors and Walls
Such conditions should sound the alarm for poor indoor air quality and indicate the HVAC system may have maintenance issues.
4. No Topical Cleaning Plan
If the topical cleaning plan is outdated or not posted in your hotel room, it is very likely your hotel has become a petri dish for pathogens.
5. Musty Smells
Smells can be a major warning indicator of bacterial or mold growth in the building or HVAC system. Travelers should consider following their noses to a safer room.
In addition to being vigilant about these warning signs, travelers also should remember the importance of wearing masks in crowded spaces.
In conclusion, there is no one silver bullet that hotel and venue managers can use to ensure that COVID-19 and other pathogens are prevented from recirculating through their HVAC systems. Like security, indoor air quality is improved in layers and combined approaches.
As travelers enter lodging, they should keep an eye out for the five warning signs mentioned. If travelers are still in the booking process, they should never hesitate to pick up the phone and ask management about the last time the HVAC was serviced and environmentally cleaned. Ask what extra steps the resort has taken to ensure its facilities' indoor air quality is optimized. Travelers will breathe easier, both figuratively and literally, knowing their hotel or venue management is doing all it can to keep them healthy and safe.