Top White House Aides Rushed to See Sen. Feinstein After She Ripped CIA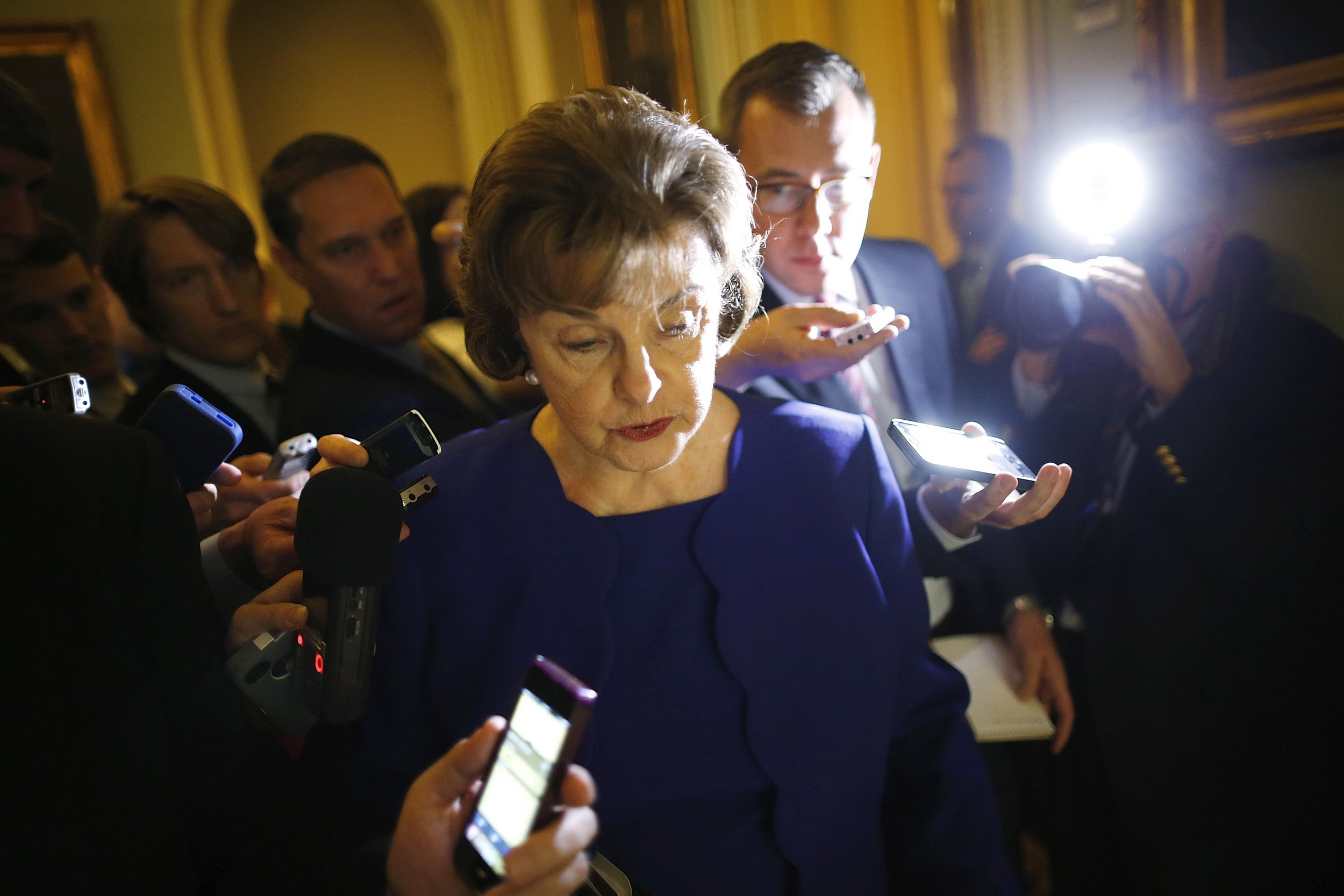 White House lawyers did nothing when CIA Director John Brennan told them he was bringing the Justice Department into a dispute with the Senate intelligence committee, according to a published report, but they jumped after Senator Dianne Feinstein, the panel's chair, excoriated the CIA Tuesday in a blistering floor speech.
Denis McDonough and Kathryn Ruemmler, the White House chief of staff and its top lawyer, respectively, rushed to Capitol Hill after Sen. Feinstein ripped the CIA for allegedly spying on the panel's investigation of the agency's terrorist detention and interrogation operations, carried out during the George W. Bush administration. The four-term California Democrat also accused the agency's top lawyer of trying to "intimidate" the panel's investigators by asking the Justice Department to look into whether staffers illegally obtained classified documents in their probe.
Although Sen. Feinstein did not single him out by name in her speech, she noted that the CIA lawyer who asked the Justice Department to intervene—Acting General Counsel Robert Eatinger—was deeply involved in the interrogation program.
McDonough and Ruemmler met with Sen. Feinstein in her Hart Building office on Tuesday afternoon after her speech, a Senate aide told Newsweek, on condition of anonymity. The aide offered no details on what was said in that closed-door meeting.
Reuters reported Wednesday that "Ruemmler has attempted to 'de-escalate' the tension" between the CIA and Feinstein, but offered no further details.
According to White House spokesman Jay Carney, White House lawyers took no position when Brennan and Eatinger first told Obama officials they intended to pursue criminal charges against the senate staffers. ''There was no comment, there was no weighing in, there was no judgment,'' Carney said, citing "a protocol not to interfere in the ongoing inquiries into the matter by the FBI and the CIA's inspector general," according to the Associated Press.