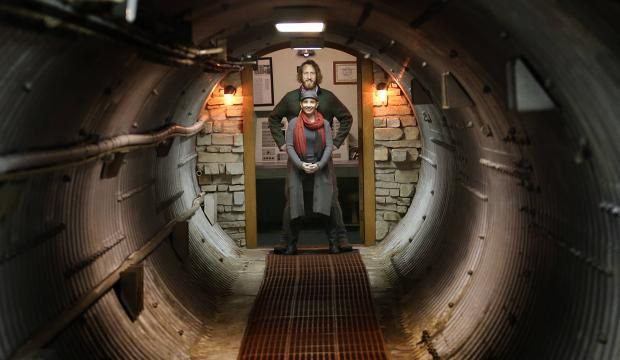 Craving a night's sleep in a less conventional setting? Airbnb now includes accommodations inside a nuclear missile silo.
The Subterra Castle, as it's listed on Airbnb, sits about 15 miles outside Topeka, Kansas, and has a "nice, cozy feeling in the fall and winter months," as the listing's host, 37-year-old Matthew Fulkerson, told the Topeka Capital-Journal. But 65 years ago the converted Cold War–era silo housed an intercontinental ballistic missile with a warhead 32 times more powerful than what the United States dropped on Hiroshima, Fulkerson told the newspaper. The decommissioned Air Force base was operational from 1961 to 1965.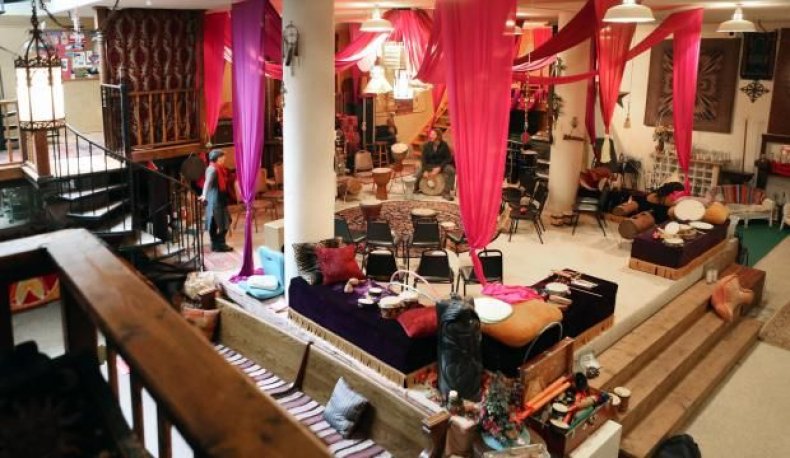 "The guys who lived here thought they would have to launch this missile at any moment," Fulkerson told the Capital-Journal. "Then, after it was abandoned, it sat here vacant for years."
Fulkerson, who holds a degree in hotel management and hospitality, is a neighbor of the people who actually own the property. Ed and Dianna Peden have lived in the converted base since 1994. Fulkerson told the Capital-Journal that Ed Peden was responsible for transforming the base from something completely uninhabitable (more than eight feet of water filled its lower level) into the underground mansion that attracts tourists today.
"I first came across it when I was about 10 years old," Fulkerson told the Capital-Journal. "I was exploring the Flint Hills and all of a sudden I came to this paved road in the middle of nowhere—high-security fence with barbed wire on top. And then this road comes down to a 47-ton blast door, and I was so intrigued."
Decommissioned nuclear missile silos are often dismantled, their land put up for sale again. In 2014, 50 Montana silos were filled in and their launch facilities were removed in a process that, according to the Missoulian, involved hazardous materials surveys.
Subterra itself is one of nine former missile silos encircling Topeka, and 72 total Atlas silos across the country. Although it's the first such silo on Airbnb, a number of others have been converted into homes or museums. Since 2012, the luxury Survival Condo resort has been remodeling former Atlas missile silos into spaces where those seeking to ride out some sort of nuclear winter can do so comfortably.
"I see it as becoming a destination," Fulkerson told the Capital-Journal. The property is 20,000 square feet, 18,000 of which are underground. "[S]ome people really want the experience of sleeping underground."