Director Spike Lee's BlacKkKlansman tells the true story of a Colorado Springs police detective who invaded the Ku Klux Klan (KKK). To help tell his story, Lee recruited Topher Grace to play David Duke—the former Grand Wizard and national director of the KKK.
Grace, 40, is best known for That '70s Show and blockbuster films like Spider-Man 3 and Win a Date with Tad Hamilton!. In BlacKkKlansman, Grace's performance as Duke is a drastic departure from roles he's previously taken.
While Grace has done dramatic roles before, like Traffic, his part in BlacKkKlansman shows him in a new light.
"I had a thing about five years ago, maybe a little more, where I said to my previous agent that I wanted to stop doing the things I had been doing," Grace told Newsweek. "It wasn't that there was anything wrong with them. Personally, I wasn't excited about being on set. I just wanted to do stuff that was new. There was a time when doing that [more mainstream] stuff was really new to me, and that time has passed."
It wasn't easy for Grace to break free of the roles he was typecast in. "It's a tough conversation because you're, kind of, saying to people who make money from their career, 'I won't be making money for a while,'" he said.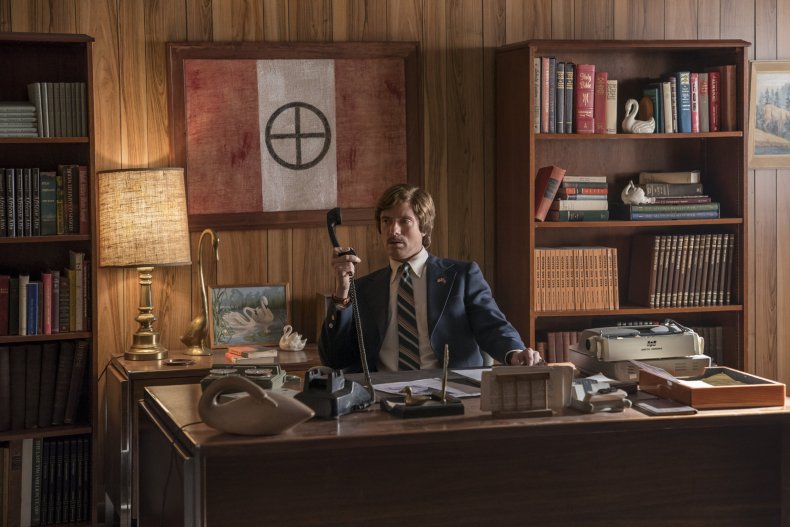 Grace shaped his career the way he saw fit by choosing roles he found to be "really exciting." In 2014, he nabbed a smaller part in Interstellar, where he acted alongside Anne Hathaway and Matthew McConaughey. He next starred in Truth with Cate Blanchett in 2015. He would later go onto work on the Brad Pitt-led Netflix flick War Machine in 2017.
In May, Grace ventured to Cannes Film Festival with two films, being Under the Silver Lake and BlacKkKlansman. It was Lee's BlacKkKlansman, however, that stood out. The film received a six-minute standing ovation during its Cannes debut.
Lee being attached to the film made the actor's decision "easy" since he has "worshiped" the filmmaker since his high school.
To prepare for the role, Grace did his homework. The actor listened to Duke's radio show, watched him on the Phil Donahue Show and managed to track down a copy of his 1998 autobiography, My Awakening.
"I was so thrilled to get a call from Spike Lee to say, 'I want you to be in my film.' That was a great day. The next month was one of the worst months of my life," Grace explained. "[Duke's book] was the most overwhelmingly, negative propaganda. Reading his book is like reading a book that's trying to prove gravity doesn't exist—so backward and just really negative."
Grace stuck it out. After speaking with Lee after filming a tough scene, he realized his job was to relay the director's "message."
He wants to continue tackling more demanding roles. "I just want to keep doing things that challenge whatever [the] last thing I did," he said. "It's not for whatever the perception of me is. It's truly for me."
As Grace moves forward, it's unlikely he will return to his sitcom roots. There's no possibility he will return to That '70s Show.
"That cast has gone on to such amazing things. Each person individually has had such great success," Grace said. "I would absolutely love to do it to spend time with those guys, but I don't want to think about it too much. It'd be too fun of an idea, and I doubt it would happen."
See Grace in BlacKkKlansman in theaters Friday.