Curiosity has been exploring the red planet and gathering scientific data for almost a decade, having touched down on the surface on August 5, 2012.
When Mars moves to the opposite side of the sun, Perseverance and other Martian missions like Ingenuity, InSight, and Curiosity can't be contacted.
One of Perseverance's main goals is searching for signs of ancient microbial life on Mars.
The Chinese space agency has also released the first photos taken by its Zhurong rover on the red planet.
The recording contains sounds of about 30 impacts, heard in a series of pops or clicks. It is used to identify and classify the structure and make-up of rocks.
The billionaire technologist, who has long envisioned human travel to the red planet, made the comment on Twitter after NASA posted a video showing its team members celebrating the touchdown.
The NASA craft lands this afternoon and will immediately set to searching for evidence of water.
The rover will search for signs of past microbial life on Mars, while also investigating the planet's climate and geology.
Spectacular images captured by Spirit, Opportunity and Curiosity, from selfies to breathtaking Martian mountain landscapes.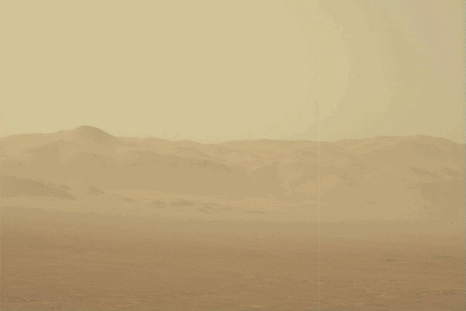 Radio Silence From Rover Trapped in Martian Dust Storm
The enormous storm has been raging since May 30.
NASA has failed to make contact with the Opportunity rover, but Curiosity keeps on snapping selfies.
The ExoMars Rover will drill more than six feet underground to search for organic material.
Putting astronauts on Mars is one of NASA's biggest goals for the 2030s—and 2016 is pivotal.
The mission has found evidence of water and concluded that the Red Planet could have supported life