Topless Protester Charges at Bill Cosby Outside Courthouse Before Actor's Retrial
Updated | A topless protester ran toward Bill Cosby as he was entering a Montgomery County, Pennsylvania courthouse for his sexual assault retrial on Monday, the Associated Press reported.
The protester leaped over a barricade and ran in Cosby's direction, but sheriffs' deputies intercepted her, taking her into custody. The woman had words written on her body in red and black paint, including the phrases "Women's Lives Matter" and "Cosby Rapis" [sic]. She also had the names of women who have accused Cosby of sexual assault, the New York Daily News reported.
The protester was handcuffed and led away before Cosby was taken into the courthouse, The Associated Press reported. She was later released after being charged with disorderly conduct, the Associated Press reported.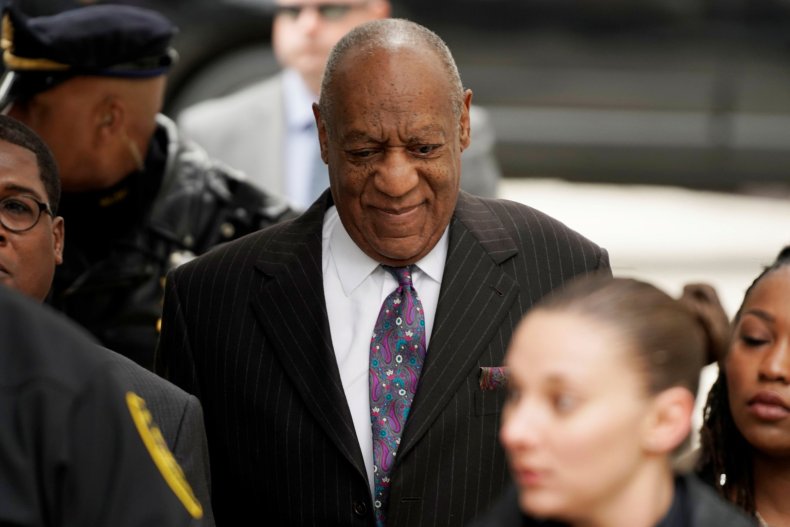 The woman was identified as Nicolle Rochelle, an actress who made appearances on many episodes of The Cosby Show when she was a child, the Associated Press reported. Rochelle is a member of Femen, a feminist group that often puts on topless protests. She said she did not experience anything unpleasant with Cosby when she acted on the show, the AP reported, but wanted to make him uncomfortable.
Cosby's retrial will focus on allegations from Andrea Constand, a former staffer for Temple University basketball, who accused the actor of drugging and molesting her in 2004. Constand's accusation led dozens of women to come forward with their own allegations against the entertainer. Many of these women said they were also drugged.
Other accusers include former model Linda Brown, former Playboy bunny Victoria Valentino and Carla Ferrigno, whose husband is Lou Ferrigno of The Incredible Hulk, according to the Los Angeles Times.
The first trial, which took place in June 2017, resulted in a hung jury. Since then, the #MeToo movement has highlighted the prevalence of sexual assault and harassment in Hollywood and elsewhere.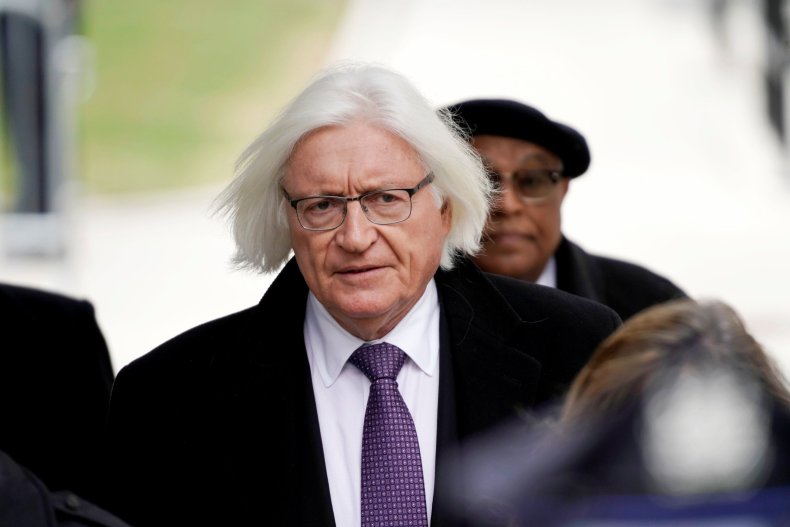 For his retrial, Cosby hired high-profile lawyer Tom Mesereau, who defended Mike Tyson and Michael Jackson.
The Montgomery County Courthouse refused to offer comment. The Montgomery County Sheriff's office did not immediately respond to a request for comment.
This story has been updated to include the protester's identity and the fact that she acted in The Cosby Show as a child. It has also been updated to add the charge against her, the fact that she was released and her motives for protesting.