Topless Russian Cadets Spark Scandal With Viral Dance Video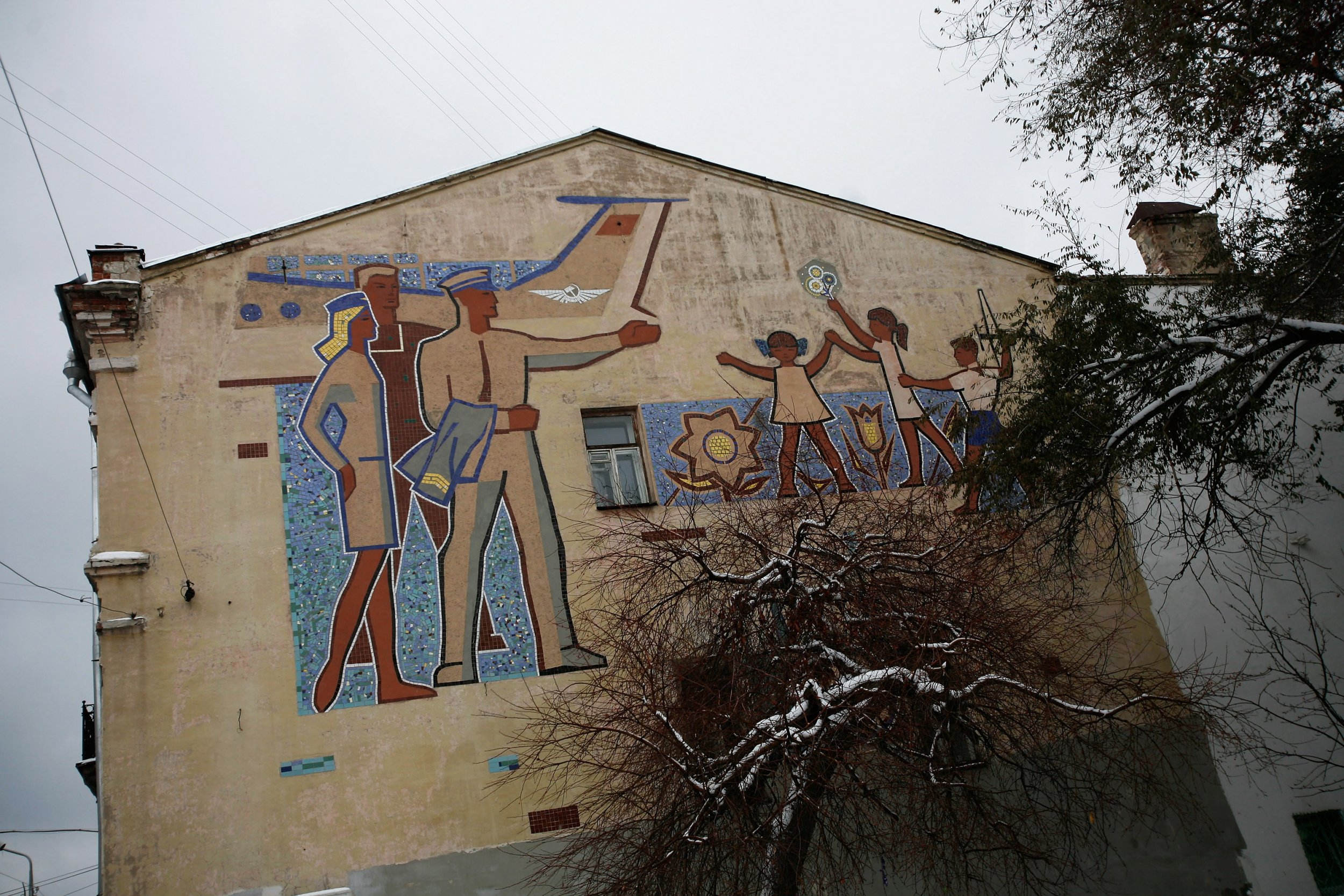 A group of young cadets in Russia's most prestigious flight school have caused a nationwide scandal with a video of their half-naked shenanigans, wearing nothing but their underwear, flight caps, neckties and BDSM paraphernalia.
In the clip a camera follows the scantily-clad group of aspiring pilots through the halls of their building, each of whom is rhythmically performing some sort of household task, while thrusting their hips to the beat of the music. The tasks range from the practical, such as ironing a shirt or wiping glass surfaces clean, to the more demonstrative—straddling an open door or licking a banana in a close-up shot.
Related: Vladimir Putin triggers meme backlash after claiming foreigners are stealing Russian DNA
With the pilots performing their routine to Benny Benassi's song "Satisfaction," the footage is a tongue-in-cheek homage to the track's original music video, in which a group of skimpily-dressed women do construction-related tasks.
The video culminates with over a dozen cadets dancing together in a room, while one of them does pushups on the sidelines.
Posted in time for Tatiana Day, an annual holiday in Russia for all students, the video was likely an attempt by the cadets to share a joke with other young Russians celebrating the end of the winter exam session. Officials and state-run media have not seen the funny side of it at all.
The scenes are "reprehensible and uncouth," one state TV report raged. "This is unlike anything that has happened in the 90-year history of civil aviation," the Russia's government-funded news channel Rossiya 1 declared.
In the state-run Ulyanovsk Institute of Civil Aviation, where the cadets appear to be studying, officials are investigating the video to find out the identities of the students and determine their punishment. Sergey Krasnov, the school's rector, has dismissed the attempt at humor as inappropriate.
"If they had joked like that at home, nobody would have batted an eyelid," he told the Ren TV channel. "They were, after all, in civil aviation caps. The most serious thing is that this is the attitude toward our veterans, to the airmen above, by freshmen."