Topless Salvini Woos Italy's Voters From Bedroom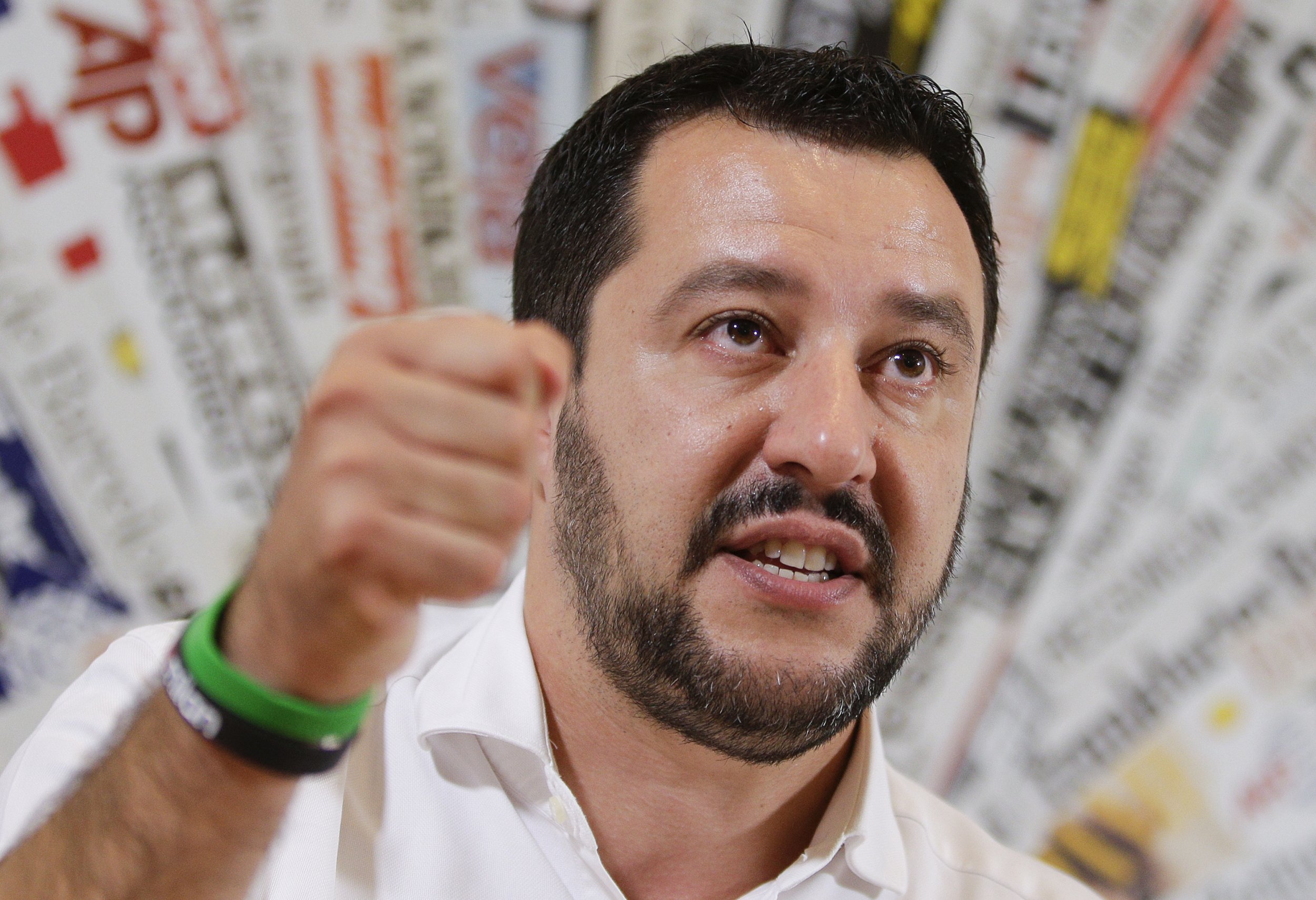 Matteo Salvini, the 41-year-old leader of the anti-euro Northern League party, chose a bare-chested, bedroom photoshoot in a weekly magazine on Wednesday to underline his status as the newest sensation in Italian politics.
Despite the gimmick, Salvini, who took over his party last year after a financial scandal brought down its founder Umberto Bossi, has steadily emerged as a potentially serious challenger to Prime Minister Matteo Renzi.
An unexpectedly strong result last month in local elections in Emilia-Romagna, a stronghold of the left, showed that polls which rate him Italy's second most popular politician behind Renzi translate into real votes.
The photos in the magazine Oggi, which showed the bearded, hirsute Salvini clad only in a tie and reclining in bed apparently naked, aimed to show the cuddly side of a politician with a gruff image and fiercely anti-immigrant platform.
Originally a separatist party that wanted to break away from the corrupt south and "Thieving Rome", the League now concentrates its fire on the euro and immigration, two issues with broad appeal in a country squeezed by years of recession.
Former Prime Minister Silvio Berlusconi, struggling to hold his squabbling Forza Italia party together, said recently that Salvini could help lead a united center-right front.
However Salvini is cautious about Berlusconi, a long-time ally of his former patron Bossi, given the media billionaire's long record of outlasting his supposed political heirs.
With the anti-establishment 5-Star Movement caught up in infighting, Salvini could be in a position to catch some of the huge protest vote it won in last year's general election.
In Europe, he has struck up a friendship with Marine Le Pen, head of France's far-right National Front. Like her, he is a friend of Russian President Vladimir Putin, arguing that Europe is wrong to be confronting Moscow over the crisis in Ukraine.
But it remains unclear how successful the Northern League can be nationally, given the outright hostility it has traditionally expressed towards the poor and less developed south.
Salvini, who was filmed as recently as 2009, beer in hand singing about "stinking" Neapolitans, says he can win over southern voters.
"Before when we went around talking about the euro and Europe, they looked at us as if we were mad in the south. Now they're taking part," he told Oggi.