Shoplifting Suspect in Florida Caught Riding Bicycle Topless
A Florida woman accused of shoplifting was caught last week riding a bicycle topless.
A cashier at Surfside Outfitters on Okaloosa Island called police to report a woman had come into the store Thursday evening before 7p.m., shoved a pair of flip flops and a t-shirt into her bag and walked out without paying.
According to the Okaloosa County Sheriff's Office (OCSO), deputies pursuing the call spotted 32-year-old Courtney Elizabeth Backes riding topless down the center of Highway 98. When he pulled alongside Backes and told her to stop, she allegedly replied, "Make me."
The deputy got in front of Backes and stopped her as she attempted to pedal past him, reports WEAR Channel 3.
Newsweek subscription offers >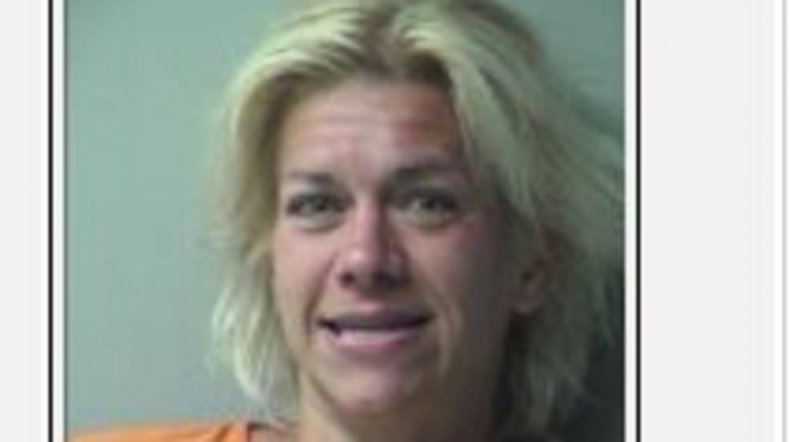 Backes, who has no known local address, was charged with retail theft and resisting arrest without violence. The OCSO says it received numerous calls that afternoon about a woman with no shirt on riding a bike erratically down the highway.
While Backeswas not charged with indecent exposure, Florida law does prohibit the displaying "sexual organs" in public "except in any place provided or set apart for that purpose." It also bans nudity "on the private premises of another, or so near thereto as to be seen from such private premises, in a vulgar or indecent manner."
The statute stipulates that it doesn't not include a mother breastfeeding her baby.
Newsweek subscription offers >
But the law may not stay on the books for long: Last week, the 10th Circuit Court of Appeals struck down a topless ban in Ft. Collins, Colorado, after two women sued the city for the right to bear their breasts in public.
The ruling could make it legal for women to go topless in Utah, Colorado, Wyoming, New Mexico, Kansas, and Oklahoma, which fall under the 10th Circuit's jurisdiction.
The suit was brought by Brit Hoagland and Samantha Six, part of the #FreeTheNipple social media campaign. The pair argued that, since men can take their shirts off in public, a ban on female toplessness was discriminatory.
"Everybody should be able to be comfortable on a hot day and if that means taking their shirt off, so be it," Hoagland told KGUN. "No matter how you look, you should have the same freedom at the person next to you. And it's also about equality. Addressing small parts of inequality can make a big difference in how people are treated on a day to day basis, and I thought free the nipple was just one small step closer to how it should be."
Boulder resident Peg Williams told the station that while she agreed all Americans deserved equal rights, "I think if women do choose to do that, they might be asking for a little bit of trouble."
KUTV in Salt Lake City advised caution before testing the new verdict, though: "Basically, someone would have to get ticketed or arrested for going topless [and] cite the 10th Circuit Court's ruling. That could either strike down the ticket/arrest, or an appeal could take it to the Supreme Court. In other words, don't go topless just yet."
In 2017, the 7th Circuit Court of Appeals, which governs parts of Illinois, Wisconsin, and Indiana, upheld a topless ban on women in Chicago.
Shoplifting Suspect in Florida Caught Riding Bicycle Topless | U.S.