Naked on the Beach: Topless Women Now Allowed at Ocean City, Maryland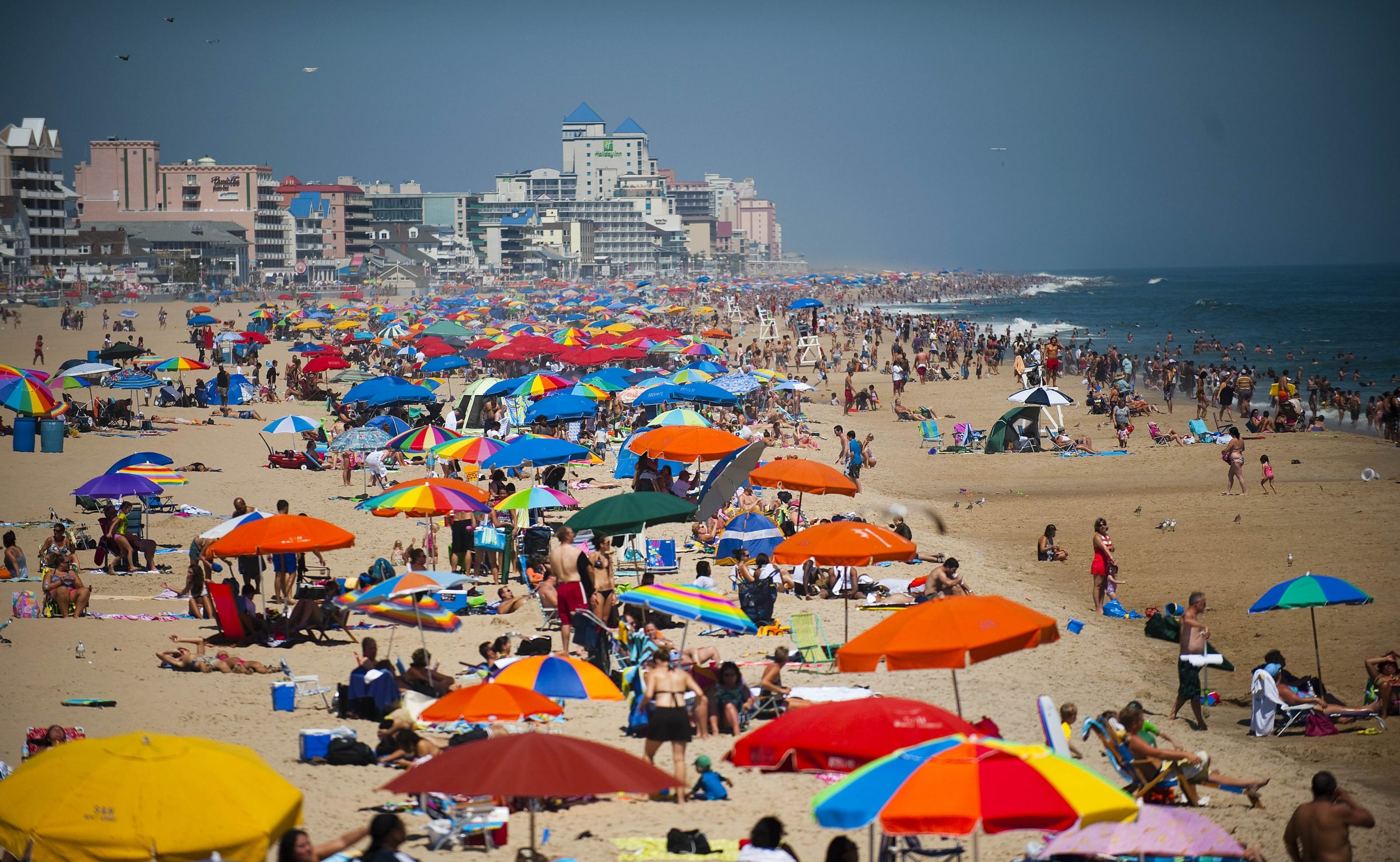 When most people think of European beaches, topless women and guys wearing Speedos (most of whom should not be doing so) probably come to mind. In the morally rigid United States, the latter is unfortunately legal, while the former qualifies as indecent exposure. This is no longer the case, however, in Ocean City, Maryland, where the beach patrol has been instructed to let topless beachgoers go about their topless beach business in peace.
Related: 'Baywatch' brings you back to the beach—kicking and screaming
"For the 44 years I've been guarding the beach in Ocean City, when we'd see people topless on the beach, we would just tell them, 'Hey, you can't do that,'" Beach-Patrol Captain Butch Arbin told local news outlet WBOC 16. "But since this formal request from someone, and since the Maryland attorney general's office hasn't issued their opinion on it, we don't feel like we can tell people not to sunbathe topless."
The formal request came from Chelsea Covington, a national advocate for "topfreedom," which seeks to "normalize female bare-chestedness." Richard Meehan, the mayor of Ocean City, was made aware of Covington's complaint almost a year ago, in August 2016. The law was unclear, so Meehan asked the state's attorney general for an opinion. "We are waiting for that opinion," Meehan said last year. "We understand Ms. Covington's desire to be treated fairly under the Equal Protection Law, but at the same time we hope to be able to protect the rights of the thousands of families that visit our beach every year."
Covington felt like the case was clear, as Maryland has an "absolute prohibition" standard against gender classification, meaning genders cannot be treated differently. If men are allowed to go topless on the beach, Covington argues, then women should be able to as well.
Covington was told that the opinion from the attorney general would arrive in three to nine months, and now, nine months later, women can bare all on Ocean City beaches, unfettered. Not everyone is happy with the decision, though. A spokesperson for the city told WJZ Baltimore that the mayor and city council are "strongly opposed" to the decision and are looking into legal ways to prevent topless women on the beach. The city's police department has said it will address the issue on a case-by-case basis. At least for now, toplessness is indeed permitted.
As of Friday morning, meanwhile, "guys wearing Speedos who shouldn't be" is still legal in Ocean City.