Tori Spelling and Dean McDermott's 12-Year-Old Son Asked Parents if He Was 'Obese' After Seeing Body-Shaming Comments Online
Dean McDermott blasted online trolls who body-shamed his 12-year-old son, Liam. McDermott, husband of actress Tori Spelling, has spoken out regarding the negative comments people have made about his children's appearance in the past, however, the proud father explained things have only become more hurtful now that the kids are getting older and are seeing the mean messages themselves.
While speaking on his podcast Daddy Issues, McDermott, who shares five children with Spelling, said his oldest son had recently stumbled across comments criticizing his weight. The incident led the preteen to ask his parents if he was "obese."
"Liam picked it up, and that's when I really went ballistic, because it's like, you know, it's gonna happen," McDermott said Monday on the latest episode of the podcast. "He said, 'Dad, am I obese?' I said, 'Look buddy—there's some sick people in the world... and they need to do stuff like this. They need to say bad things about people.' "
McDermott explained to his son the comments weren't a reflection of him but rather the negative people spewing them.
"'Think about it, son. You have a busy life,'" he recalled saying. "'You have school, you got sports; do you think you have time to go on Instagram, scroll through the people that you're following, and make a negative comment about somebody?' I said, 'No, you don't. You don't, and if you did, you'd fill your time with something else. So think about how sick these people are that they have to do that.'"
McDermott lashed out at cruel commenters after some of his followers left messages questioning his children's weight on a family photo Spelling shared on Instagram in January.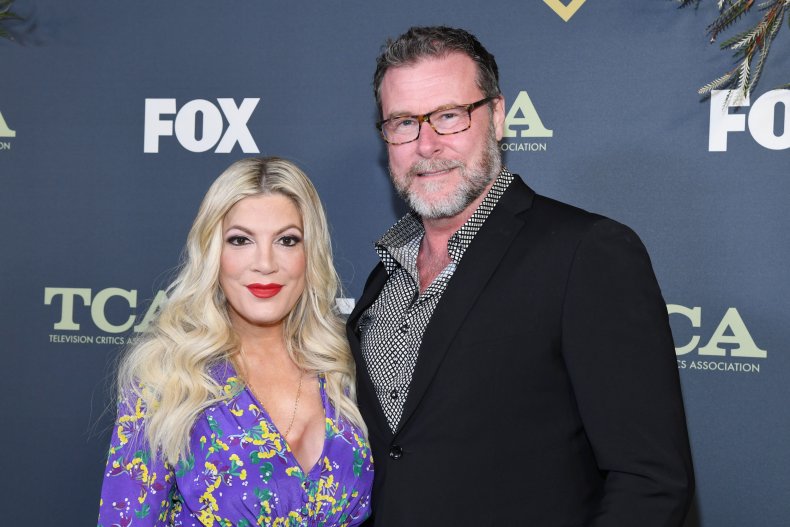 "I am absolutely horrified and disgusted by the comments being left about my children. Body shaming and bullying my children??!! What is wrong with you people??!!" he wrote in a followup response.
"As far as saying my children are overweight, well that's just mean and uncalled for," he continued. "They're going through different growth phases, and even if our children are on the bigger side. Who cares. They're happy and healthy and I'm sorry they don't look like skinny supermodels. People come in all shapes and sizes. So who are you to judge."
Spelling has similarly defended her children after people left negative comments about her four oldest kids, Liam, Stella, 11, Hattie, 7, Finn, 6. Spelling shared a photo of the troupe—minus her youngest son, 2-year-old Beau—on their first day of school in September and some followers claimed the brood appeared "unfit."
"I am a proud mama bear and I enjoy sharing our family journey with my family, friends, fans and online supportive and loyal community," Spelling wrote. "For all the individuals on here that felt the need to #momshame and #kidshame me and my children I say 'Shame on you!' I was raised to believe that if you can't say anything nice about someone then don't say anything at all."
She added: "Lift others up and you in turn lift yourself up #endcyberbullying."