A suspected tornado injured about 10 people after touching down at the Naval Submarine Base Kings Bay in Georgia as Tropical Storm Elsa swept across the region on Wednesday.
Base spokesman Chris Tucker told Newsweek that while the situation remained "dynamic" and details could change, approximately 10 people who were staying at the base's Eagle Hammock RV Park had been injured and transferred to local hospitals for treatment after the weather event, which took place around 5:50 p.m. local time.
Most of the injuries suffered at the base were minor, while none were classified as "serious." Around 12 RVs sustained damage. There was not believed to be any significant damage to submarines, military assets or critical infrastructure on the base.
"I want to thank all of our first responders and Camden County first responders for their quick actions," Captain Chester Parks, Naval Submarine Base Kings Bay commanding officer, said in a statement. "Their quick response most certainly helped."
The base is located in southeast Georgia, about 30 miles away from Jacksonville, Florida. The likely tornado, which was pending confirmation by the National Weather Service, touched down not long after Elsa made landfall in northern Florida.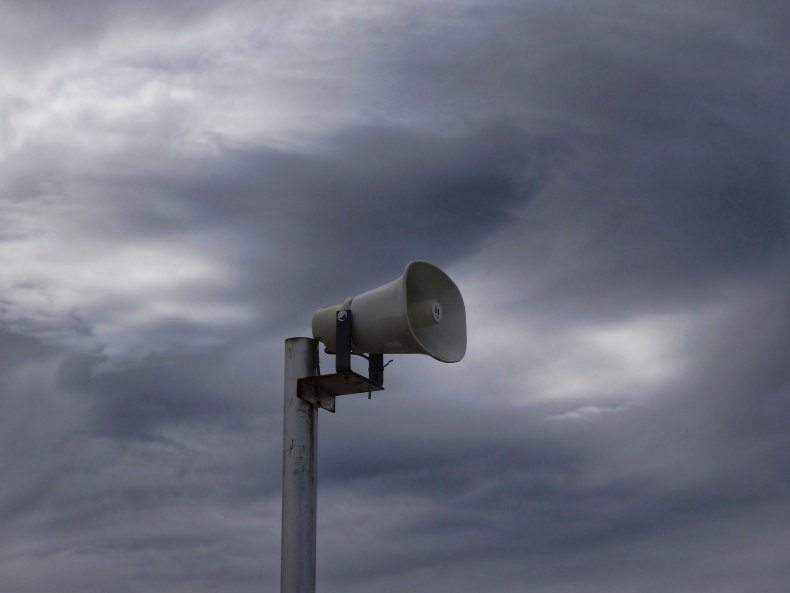 Local resident Sergio Rodriguez, who lives near the RV park, told The Associated Press that he witnessed the aftermath after rushing to the park to help friends that were staying there. He saw that RVs and other vehicles had been heavily damaged, including some that had fallen into a nearby pond. Overturned RVs could be seen in video posted to social media by Rodriguez.
"There were just RVs flipped over on their sides, pickup trucks flipped over, a couple of trailers had been shifted and a couple of trailers were in the water," said Rodriguez. "A bunch of folks had lacerations and were just banged around... A majority of folks were in their trailers when it happened."
The tropical storm killed at least one person on Wednesday. The death occurred in Jacksonville after Elsa's wind gusts, which were measured at up to 50 miles per hour in the city, caused a tree to fall and strike two cars.
"Weather is unpredictable," Jacksonville Mayor Lenny Curry said at a press conference where he encouraged drivers avoid the roads, according to the AP. "This is really early in the (hurricane) season. We're just outside of the July 4th holiday, we've had our first storm and, unfortunately, we've had a fatality."
Elsa was headed from Georgia to southern South Carolina late on Wednesday night. Forecasters believe that the tropical storm will weaken to a tropical depression by Thursday. It is expected to strengthen again and be upgraded into a tropical storm by Friday, when it will be moving from North Carolina to Massachusetts.