Tornadoes and Storms Batter Gulf States, Killing Three People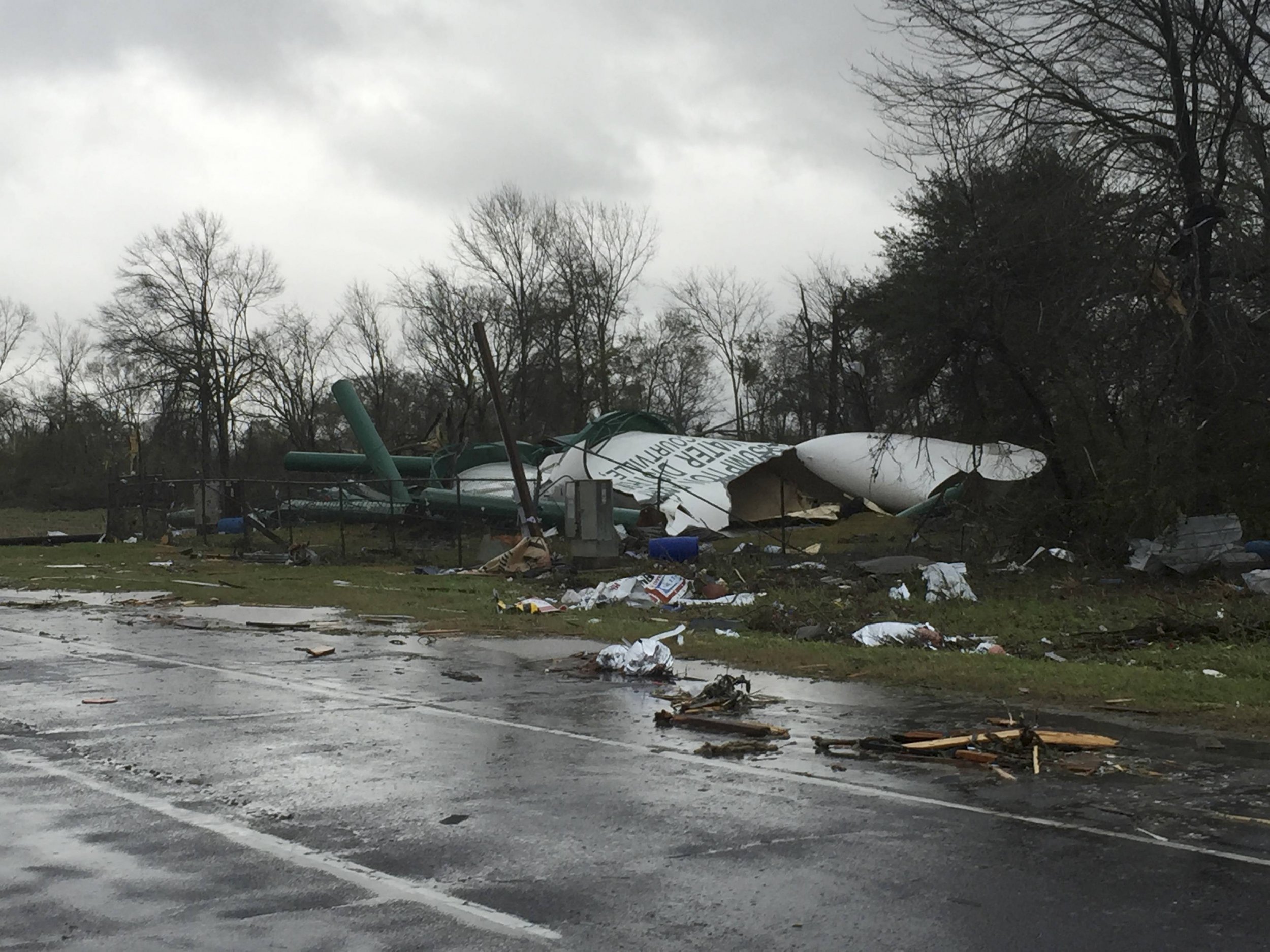 The Southern United States is bracing for a second day of severe weather after a spate of tornadoes and thunderstorms in several states killed three people on Tuesday.
By Wednesday morning, around 20 tornadoes were reported across the south, from Texas to Florida, according to the Weather Channel. Around half of the reported tornadoes have been confirmed as such. In Louisiana and Mississippi, extreme weather caused widespread power outages and destroyed mobile homes and businesses.
Damage resulting from the storms killed two people at a trailer park in Convent, southern Louisiana. A third person, a 73-year-old man, died in Lamar County, southern Mississippi. Louisiana Governor John Bel Edwards said some of the trailers were "thrown a considerable distance and just mangled" by the storm. More than 30 people were taken to hospital in Louisiana, with seven of them are in critical condition, according to St. James Parish Sheriff Willy Martin.
The storm system is now set to hit Alabama and Georgia, as well as the Carolinas, on Wednesday. Flash flood warnings have been issued in Alabama and Georgia until Wednesday afternoon, while forecasts for North and South Carolina call for potential flash flooding, severe thunderstorms and possibly isolated tornadoes.
Severe thunderstorms are predicted on Wednesday along the Atlantic Coast, from Southern Florida to Washington, D.C. Thunderstorms are also forecast further inland.
In Pensacola, in Florida's panhandle, a tornado ripped through the Moorings apartment complex, leaving 24 units unfit for use. Around 7,400 people in Florida were without power on Tuesday night, along with 25,000 in Georgia, 14,000 in Louisiana and 12,000 in Alabama, NBC News reported.