Tornadoes Carve Scars Into The Earth That Are Visible From Space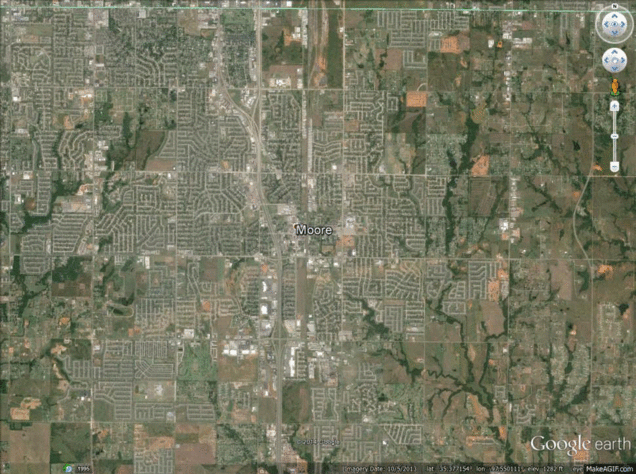 Almost three dozen people were killed in the latest
tornado outbreak
that tore through the Deep South this week. The outbreak included several "long-track" tornadoes, which can drag across the landscape for tens and sometimes hundreds of miles, leaving behind scars on the earth's surface that can be seen from space. Gawker's
The Vane
blog created gifs out of satellite images that clearly show the scars, eerie reminders of the scale of the havok the tornadoes wreaked. These scars tend to dissapear in several months as vegetation regrows, though they linger for longer in more populated regions, according to The Vane.
The diagonal s-curve in this map is the path of the tornado that tore through Louiosville, Mississipi on Monday, and which was rated an EF-4, meaning it produced wind speeds between 166 and 200 miles per hour.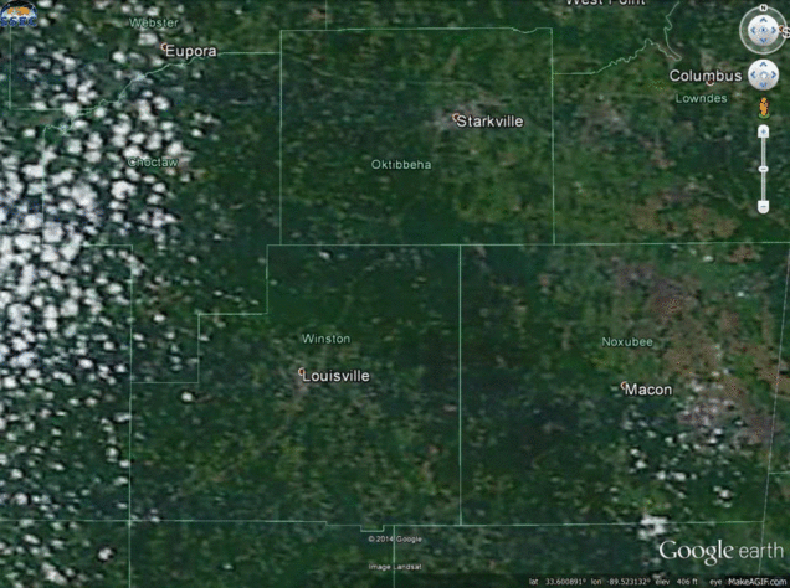 Below is the diagonal streak cut through Mayflower and Vilonia, Arkansas by another EF-4 tornado on Sunday.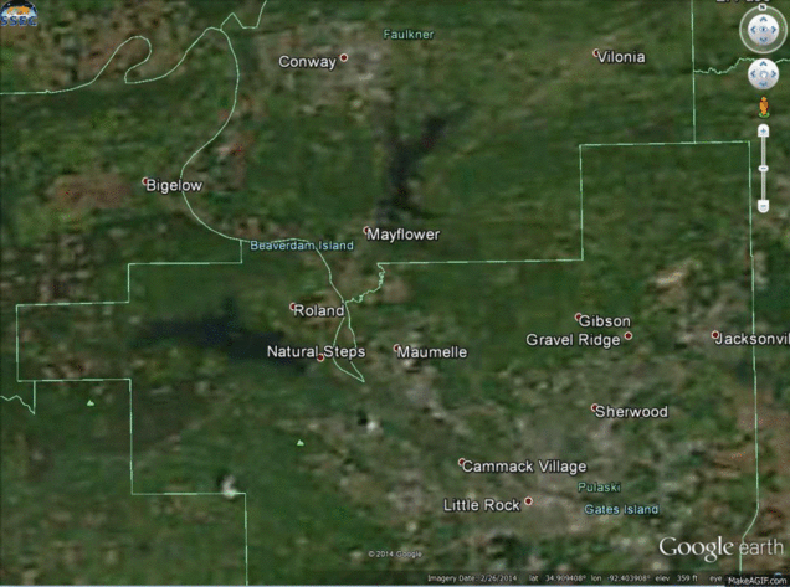 The shadow of the severe tornado outbreak of April 2011 is still present in Alabama, where several tornado tracks are visible by satellite. The outbreak produced 358 tornadoes across the deep south, killing 238 in Alabama alone, and 324 in total.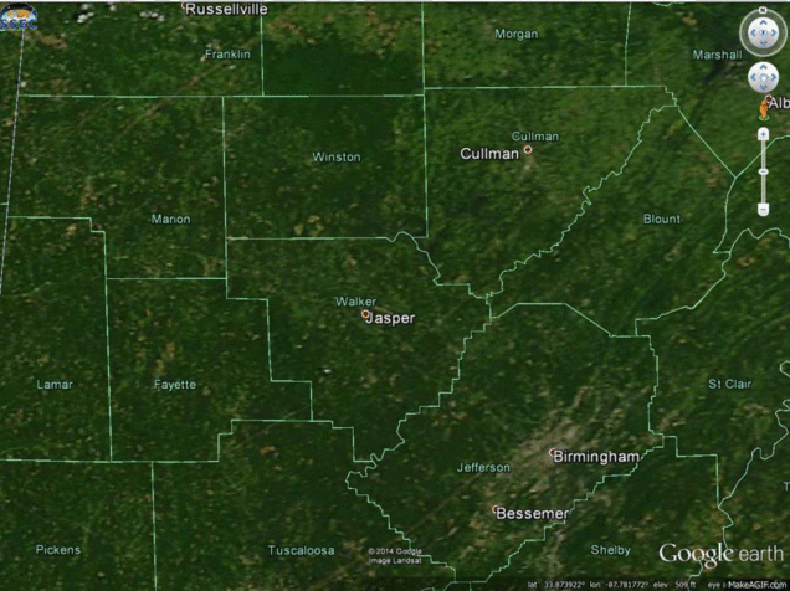 In this image, taken October 2013, a light beige streak shows the tornado track left by the EF-5 tornado that swept through Moore, Oklahoma in May 2013, killing 23.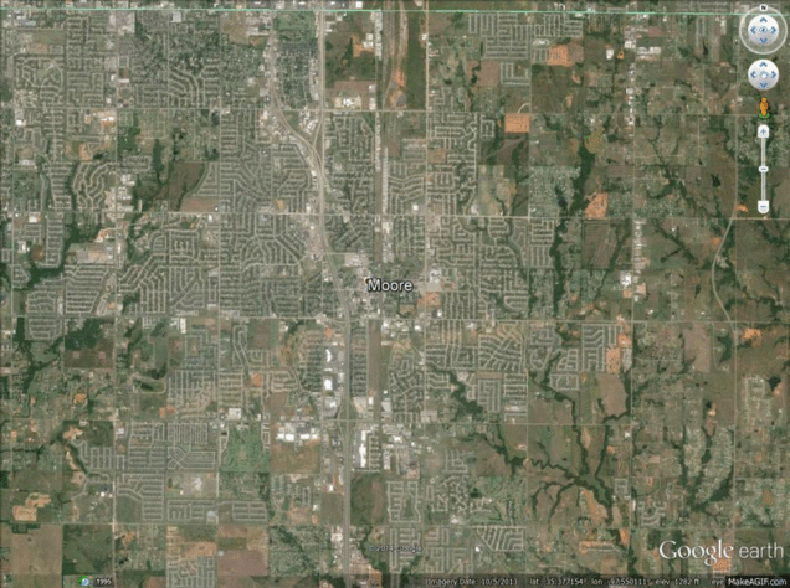 Check out
The Vane
for more tornado-track gifs.