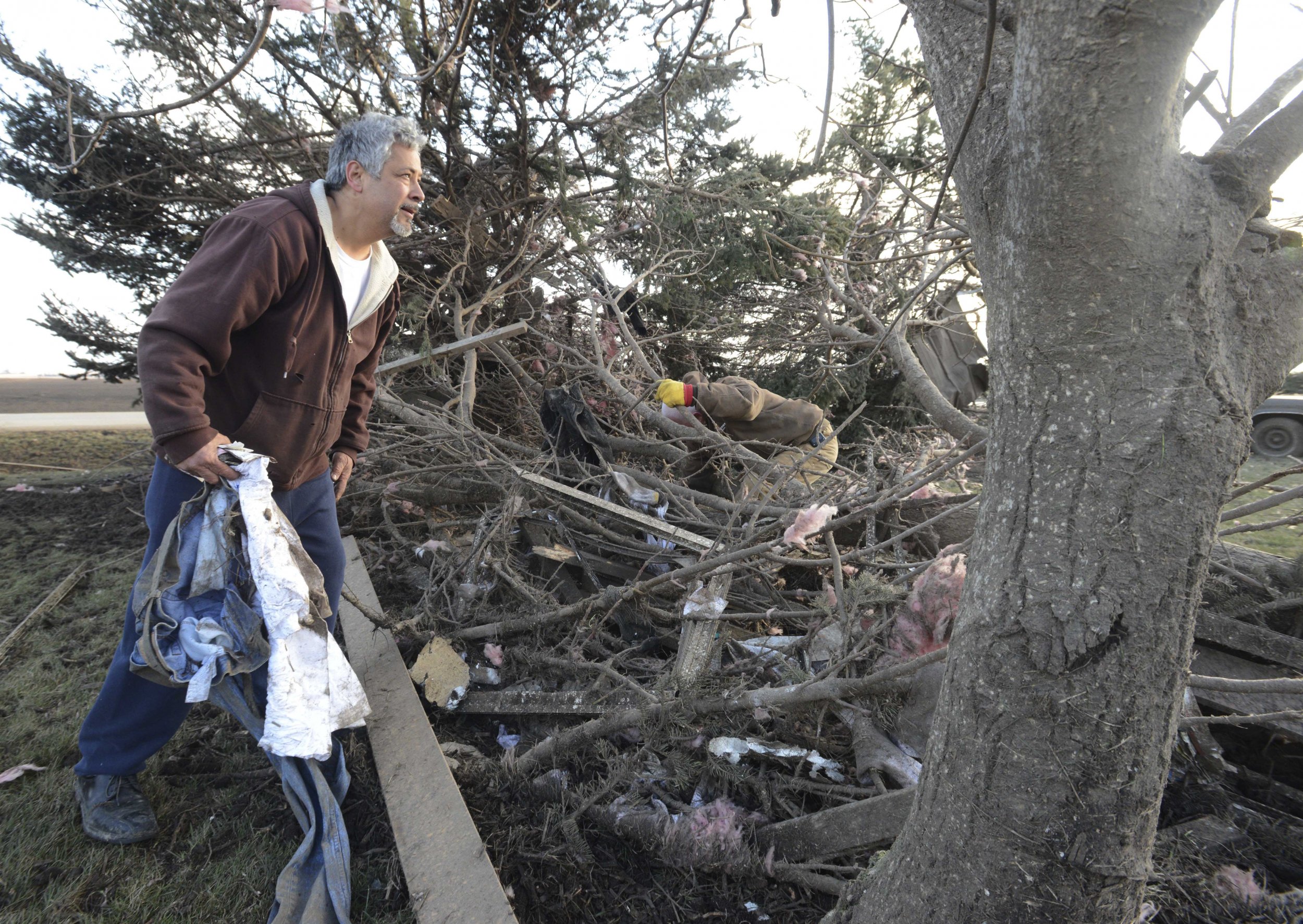 At least two tornadoes hit north central Illinois Thursday, says the National Weather Service, which drew on information from trained storm spotters and chasers as well as radar and environmental evidence. One tornado on Thursday evening caused severe damage in Rochelle, Kirkland and Fairdale, where one death and several injuries have been reported.
"At least two long-lived supercell thunderstorms produced these tornadoes, or family of tornadoes," the National Weather Service said, and the Chicago Tribune reported that in Fairdale, "every single home was affected by the storm, officials said, with some crushed down to their foundation and others left standing with no damage except broken windows."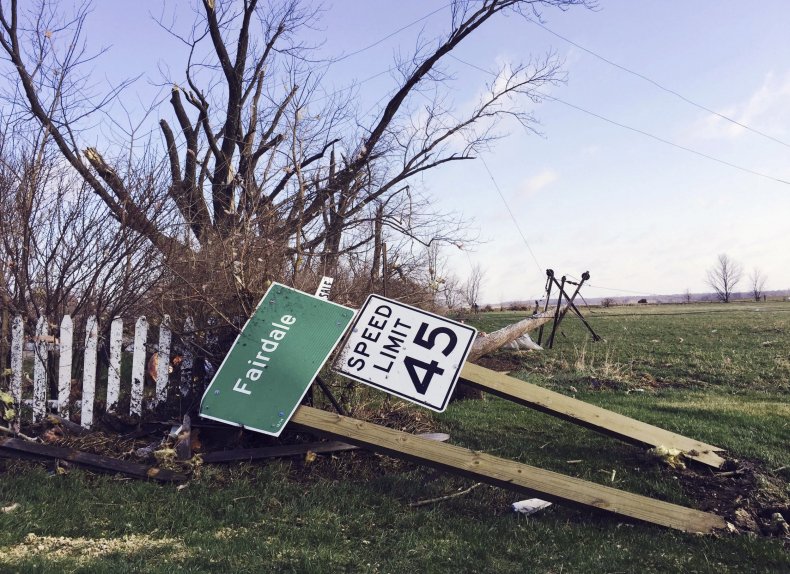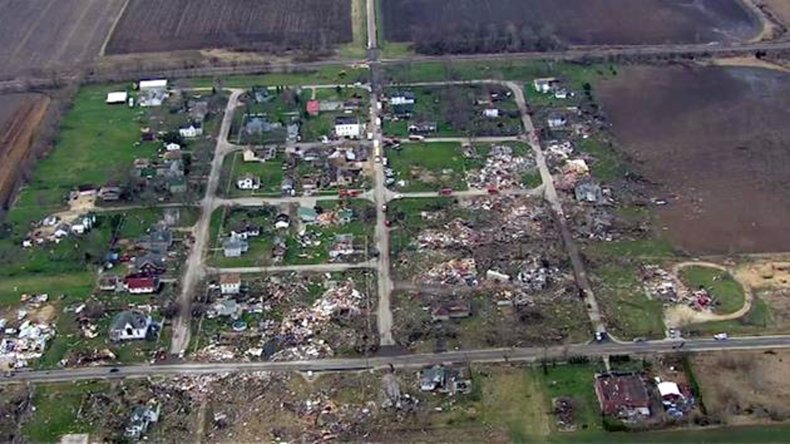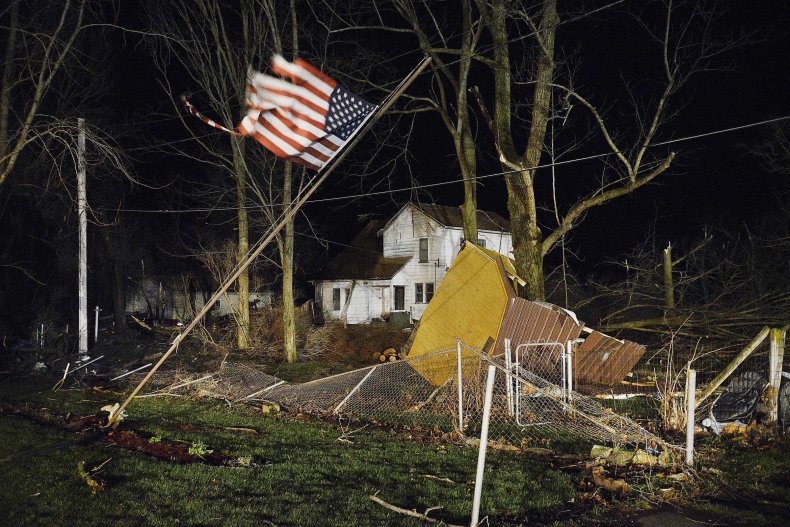 As extreme weather ravaged parts of the Midwest, it produced a storm of tweets and posts to Facebook and YouTube as journalists, meteorologists and residents alike documented the events and their aftermath.
The tornado damage to a restaurant in Rochelle, Ill., called Grubsteakers, where a dozen people took refuge in a storm cellar and were rescued without injuries soon afterward.