Police Chief Accused Of Blaming Victims Over Claim Civilians Failed To Help Catch Serial Killer Targeting LGBT Community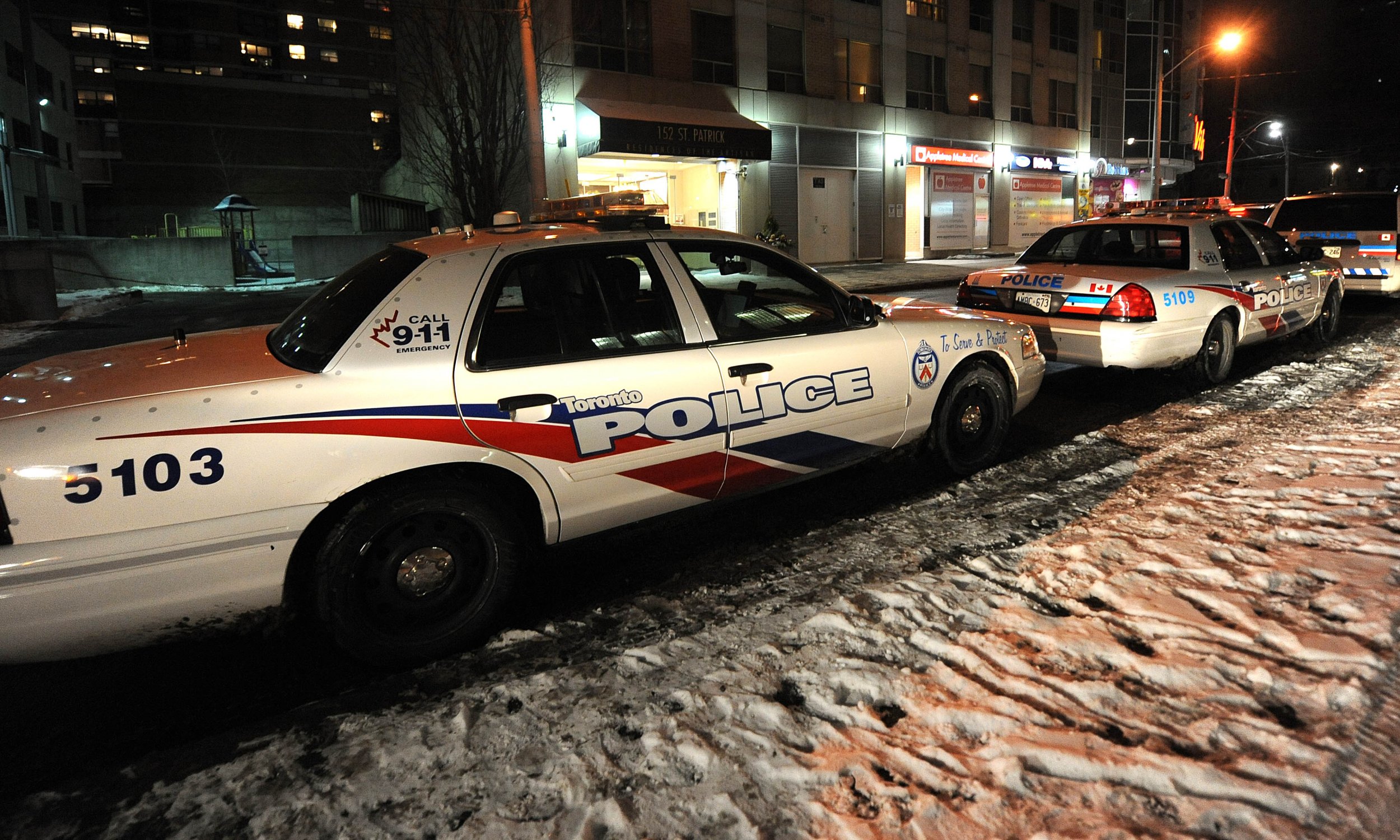 Toronto's police chief has been accused of victim-blaming after he appeared to suggest that police could have caught an alleged serial killer sooner if members of the public had been more forthcoming with information.
Bruce McArthur, a 66-year-old landscaper, was recently charged with the deaths of six men, of which at least three had ties to Toronto's Gay Village.
In an interview with The Globe and Mail, Police Chief Mark Saunders said: "We knew something was up… We did not have the evidence."
Pointing to the fact that McArthur was a well-known member of the LGBT community, Saunders said: "If anyone knew before us, it's people who knew him very, very well. And so that did not come out."
Toronto police launched a two-year investigation called Project Houston in 2012, looking into the disappearences of three men, who were all of similar age and physical appearance and who all had ties to the city's LGBT community.
Saunders had faced ongoing criticism throughout the course of the investigation, with many questioning why it was taking so long for police to find a suspect or suspects.
As recently as December, before McArthur's arrest, the police chief had also maintained that there was "no evidence" to suggest a serial killer was specifically targeting Toronto's Gay Village, despite concerns repeatedly being raised by community members.
The force is currently conducting an internal review of officers' handling of Project Houston. However, the police chief said that he believes officers did everything they could based on the information they had at the time, adding that if "sources" had come forward sooner, the "outcome could have been different."
"I've heard a lot of sources say certain things, and had those sources said those things when we had Project Houston, I think there is a very strong potential that the outcome could have been different," Saunders said.
Saunders has faced sharp criticism over his comments, with some calling for the police chief's resignation.
"Shocked by Saunders blaming civilians in LGBT [community] for failed disappearance investigation. It's very disingenuous," crime writer and long-time LGBT advocate James Dubro wrote on Twitter, later adding: "Saunders has to completely retract and apologize to the [LGBT community] for his absurdly reasoned remarks ... or he should resign."
"Victim-blaming is the name for it," another Twitter user, Deborah Reid, said of the police chief's comments. "Mark Saunders has to go," she added.
"Victim blaming 101 with Police Chief Mark Saunders," another social media user, Laura Carusi, added. "Perhaps he should consider this as a symptom of a very broken and distrustful relationship between the community and the police."
"I find it rather difficult to understand why he may be blaming the community and I hope it's just a distorted headline," Toronto City Councillor Kristyn Wong-Tam, whose ward includes the city's Gay Village told CBC's Metro Morning.
"I also do know that members of the community throughout the years, quite honestly, have been raising the concerns with the Toronto police that something was not quite right," Wong-Tam said. "So the rumors of a serial killer in the village has been percolating for literally years."
She noted that tensions between police and the city's LGBT community go back to 1981, when the city's police force notoriously raided four gay bathhouses, where patrons were arrested by the hundreds.
Last year, Toronto police officers were banned from marching in the city's annual Pride Parade after protesters from Black Lives Matter (BLM) brought the 2016 parade to a halt, issuing a series of demands, including a ban on police-sponsored floats, booths and uniformed officers marching in the parade.
BLM argued that the presence of uniformed officers made participants of the parade uncomfortable, leading Pride Toronto, which organizes the annual parade, and Saunders to agree that officers would no longer have a float or march in the parade in their uniforms.
In response to accusations of victim-blaming, Saunders released a statement, which included the full audio from his interview with The Globe, asking people to "hear for yourself" what was said.
In the hour-long interview, Saunders can be heard saying that police "knew something was up" during its investigation, but "we did not have the evidence."
He can also be heard saying of McArthur at another point: "If anyone would know before us, it's people that knew him very well. So that did not come out."
Toronto Mayor John Tory also appeared to rush to Saunders's defense, telling reporters on Tuesday that "no one" is trying to blame victims over the McArthur case.
"I just want to make it very clear as mayor that there is no one who is suggesting any blame belongs on victims of horrific crimes; that we are all grieving as a city with the LGBTQ and Church-Wellesley community and there are reviews underway now to determine exactly what happened here and why and how we can do better," he said according to CBC.
"The whole idea is to heal, is to restore and increase trust between the police and the community. So I'm very focused on that, and I know the chief is, too," Tory said.