TORRES Serenades a Very Creepy House in the New Music Video for 'Skim'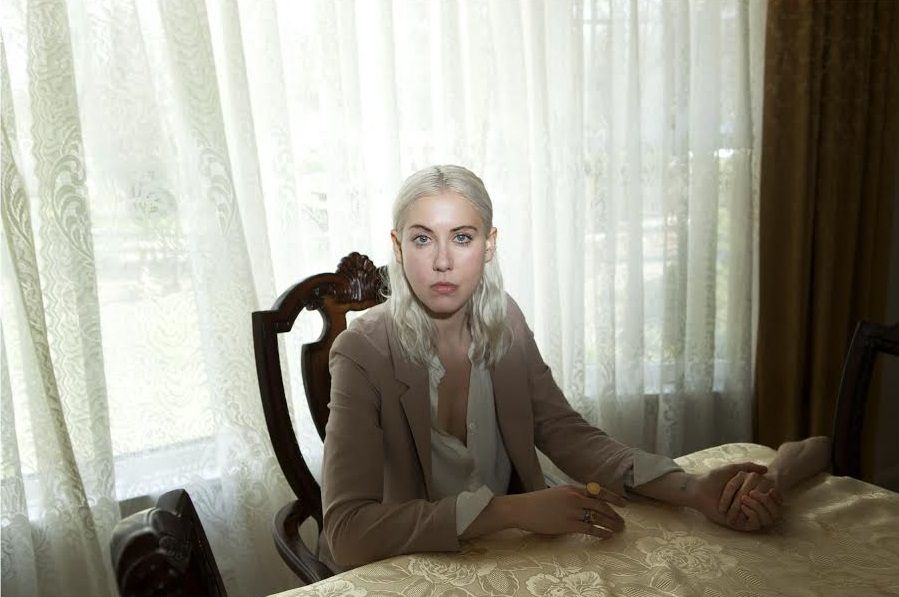 TORRES is back with a new label, a new sound and a chilling new video. (And a vengeance...maybe?)
TORRES is the musical alter ego of the singer Mackenzie Scott, who won us over with 2015's stark, brilliant album Sprinter. Her new song, "Skim," is an immediate departure from that record's raw and occasionally ferocious rock textures. "Skim" is carefully constructed from harsh, thumping beats and low-pitched synths. "There's no unlit corner of the room I'm in," Scott sings with rising urgency as the song builds to a jagged guitar freak-out. It's TORRES's first release for the historic label 4AD.
The video unfolds like an unsettling horror short: Scott is playing guitar in an eerie, abandoned house, where human limbs appear to reach out and caress her. The clip was directed by Ashley Connor, and it's described as a reflection on "the relativity of human interactions."
Watch the music video below—premiering with Newsweek—and then read a brief Q&A with Scott.
How has your life changed during the two years since Sprinter came out?
I feel like a different person than I was then. I cook constantly now. I also walk everywhere now. I used to sit a lot more. I don't like to sit anymore. I also "get" color now. It used to just be all black everything for me, but I'm really into nude monochrome right now.
This video has an eerie, almost horror-like visual concept. Where did the inspiration come from? And how did working with director Ashley Connor help this vision come to life?
Ashley is a real master of her craft, not just as a cinematic visionary but also as an interpreter. I told her about the house and the rooms I imagined within the house, and she took it from there.
Where did you find this creepy-looking house?
Ashley found it on Airbnb. It's in Jersey.
Bringing an electric guitar in the bathtub: good idea or bad idea?
There was some pushback from some of the crew on this, but I ended up getting what I wanted. It made the shot!
Related: Violent joys, violent loneliness: a chat with TORRES's Mackenzie Scott
What was the highlight of touring with Tegan & Sara—and how did this impact your new album, in sound or lyrical approach?
The tour itself was superb. Tegan & Sara have special fans. They are receptive and effusive in their excitement, which I appreciated. The highlight was probably the day after the election when we played in Richmond. We cried together and really bonded, and the energy in the crowd that night was a generous one. I could tell that everyone was just grateful to be there. I think it just felt good to have somewhere constructive to put the emotions that we were all carrying.
While recording Sprinter, you decamped to a remote town in Dorset, England. How did you block out the outside world, and where did you go while making this new material?
I didn't have to put much effort into blocking out the world—I was in the middle of the English country! Space and breathing room were all I had. The quiet is actually disconcerting. I didn't know what to do with it after a few days.
TORRES is on tour this summer and fall.