Tortilla Chip 'Spontaneous Combustion' Sparked Multiple Fires in Texas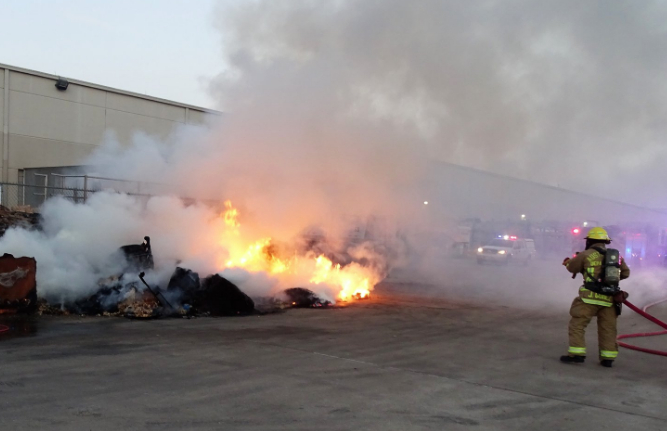 The Austin Fire Department announced on social media that multiple fires in the Texas capital city were caused by a "spontaneous combustion" of tortilla chips.
Two blazes in one week at an Austin tortilla chip factory were sparked by "spontaneous combustion," according to a Wednesday Facebook post by the fire department. The company, listed at the address for Josco Products, had attempted a new waste management technique that "didn't work out so well," the AFD wrote.
Austin firefighters initially responded to a fire on the evening of July 12 that was easily contained. But then just three days later, on July 15, the fire department was called out to the same factory again after even more food waste spontaneously combusted and lit the products ablaze. There was no damage to the building structure, but dozens of the large boxes and refrigerated content can be seen completely destroyed both in and outside the warehouse.
"On the evening of July 12, several of our B-shift crews responded to 6110 Trade Center Drive for the spontaneous combustion of tortilla chips," wrote the Austin Fire Department. "Yes, you read that right. Spontaneous combustion. Of tortilla chips.… Tortilla chips are big business around these parts. We take them seriously, as they are responsible for holding all manner of very important things—like queso, salsa, nachos, and various other sundry items that are critical to a Texan's everyday life and well-being. So imagine how distressed we were to be called to a fire at a tortilla chip factory earlier this week…not once, but twice!"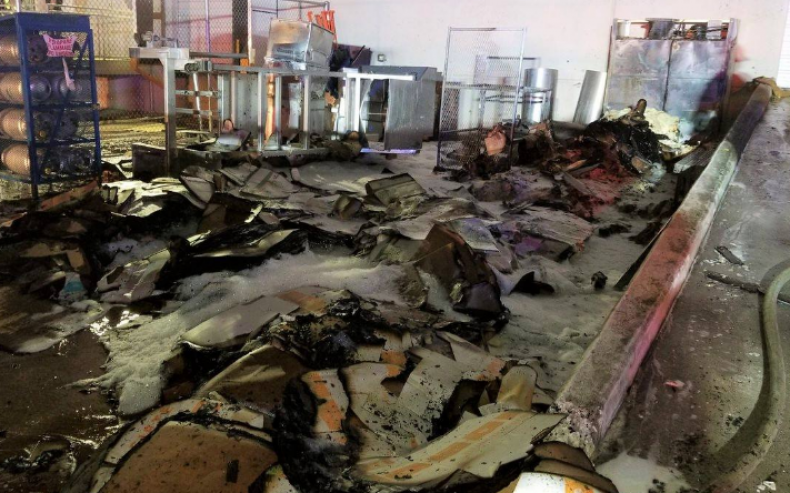 The firefighters "drowned out" the remaining tortilla chip crates as a means of preventing the next potential spontaneous combustion or lingering fire. The AFD wrote that chemicals and the process involved in the waste management process backfired—and just lit the fire—that otherwise was not caused by a proactive spark or arsonist.
Community members of Facebook immediately responded to the tortilla chip tragedy by questioning whether spicy food products such as habaneros or ghost peppers, also known as bhut jolokia, were to blame for the separate blazes. But others simply thanked the Austin Fire Department for responding quickly to the fires and preventing any structural damage or injuries to employees. Several Austin residents made the joke that "Taco Tuesday will be lit."
In 2017, a worldwide guacamole shortage occurred after the price of avocados hit record-highs. And the popular California-based hot sauce Sriracha also became a viral social media sensation after a nationwide shortage fear sparked by a chili supplier problem.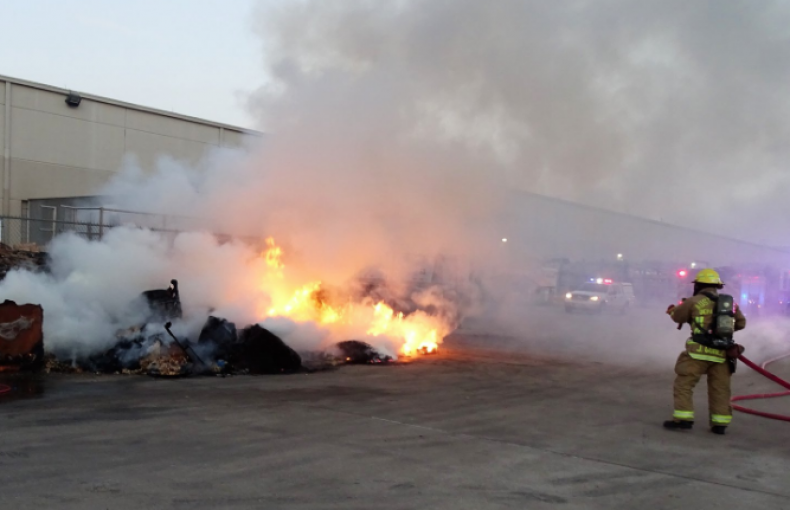 The Austin Fire Department did not immediately respond to Newsweek's requests for comment Thursday.