Rebel Tortoise Escapes Zoo but Fails to Make It Farther Than 460 Feet in Two Weeks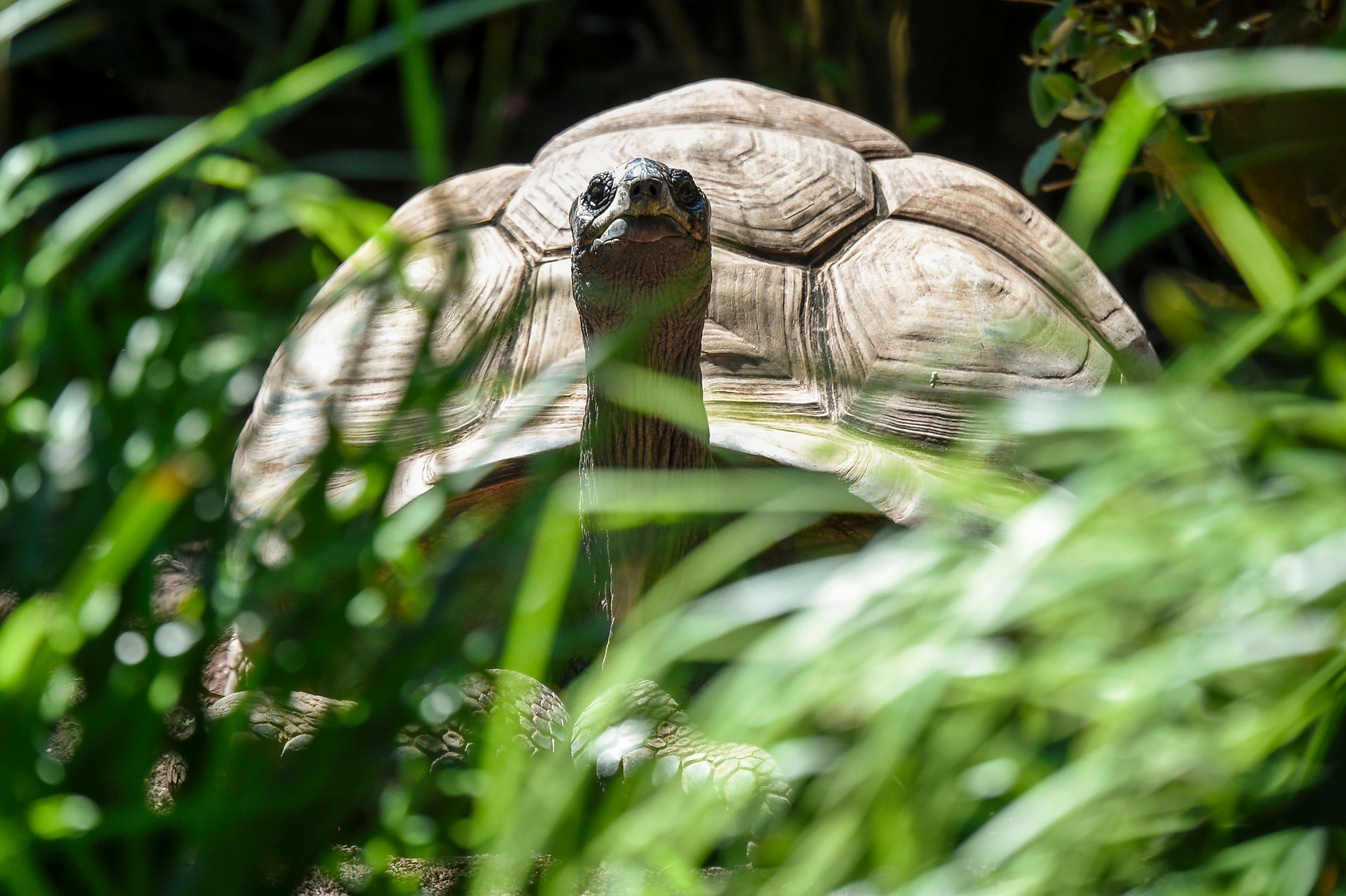 Have you ever wished you could just drop everything and run away from it all? So did this tortoise, but she didn't get very far.
Aboo, a 35-year-old Aldabra giant tortoise, was finally found Wednesday after vanishing over two weeks ago from the Shibukawa Zoo in Tamano, Japan. And in the time she was gone, she only traveled about 460 feet, the Japan Times reported.
Aboo, who weighs some 120 pounds, escaped August 1 after zookeepers let her walk around by herself before the animal park opened. She was caught on surveillance cameras leaving the area, and despite employees' efforts, they could not find her. The zoo began to advertise a 500,000 yen reward to anyone who could locate the rogue reptile.
Related: Galapagos giant tortoise brought back from brink of extinction
The prize inspired Seiichi Tonai and his son Akira to start looking for Aboo. Just 15 minutes after they began their search, they discovered her on top of a hill, according to Kyodo News. Aboo was returned to the zoo, where she promptly ate a banana and a pear, and the park promptly vowed to do better at keeping its animals inside.
"It will be a good memory for me from this summer break," Akira told the News.
Aboo's lack of progress wasn't surprising. Giant land tortoises can only travel about 0.3 kilometers every hour, which translates to about 0.2 mph. But she's not the first tortoise to make a break for it—they actually get loose a lot.
In 2015, a New Jersey woman's 100-pound tortoise Sulley crawled about one mile before he was spotted on the side of the road. When he got back home, Sulley's owner put him in time out, according to NJ.com.
The year before, police in California found a giant tortoise named Clark far from his family. "The tortoise did try to make a run for it, but our officers are pretty fast. Almost had a pursuit!" the Alhambra Police Department wrote on Facebook at the time. "It took two officers to take this guy into custody because it weighs about 150 pounds (and our cuffs...well, not practical in this situation)."
Sounds like freedom is slow going. (Get it?)