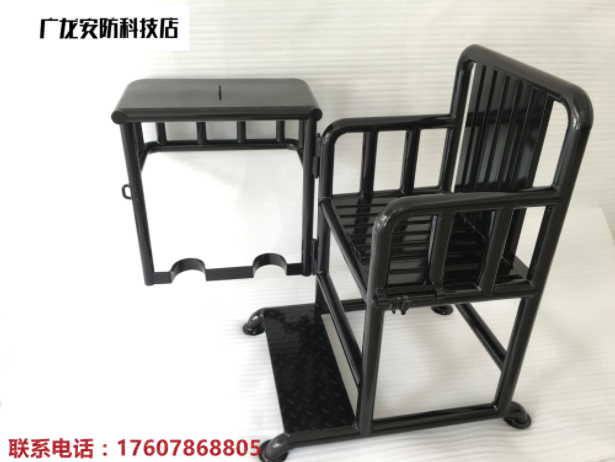 Dozens of vendors have been found on Taobao, a Chinese online shopping platform owned by Alibaba Group, selling interrogation chairs that can be used to restrain a person during torture.
The chairs—which come in a variety of colors and designs—are fitted with leg cuffs and a metal hoop for a handcuff attachment, and are priced between $75 and $460.
According to the South China Morning Post, some of the rigid chairs are the same as ones used by police in China to restrain suspects.
On Monday, China Law Translate, a collaborative translation group, tweeted about the sales of the chairs, commenting that the "massive online marketplace in China brings a sort of unintended transparency to government practice."
One of vendors told the South China Morning Post that the chairs are intended to be sold to police and other law enforcement, however, they conceded that anyone can buy them, without needing any ID.
An employee of the Guangxi-based vendor said that identification checks are not required with purchases. As soon as the money is paid, the chairs will be delivered within five days, reported the SCMP.
"You can buy this product without using your real name. If you're worried about it, we won't include the detailed description (that it's an interrogation chair) on the packaging," said the employee.
The employee also claimed that the company has sold over 200 chairs to public security organizations.