Torture, Racism, Food Deprivation: Human Rights Groups Decry ICE Facility in New Orleans
The U.S. Immigration and Customs Enforcement (ICE) field office in New Orleans, Louisiana (NOLA) is facing allegations of human rights abuses against detainees that include torture, violence, and deprivation of food and medical necessities.
The claims were brought forth by a coalition of human rights groups, including the ACLU, the Southern Poverty Law Center, the National Immigration Project, and others in a December 20 letter sent to Department of Homeland Security (DHS) Secretary Alejandro Mayorkas requesting "immediate intervention."
The organizations write that "while reports of human rights abuses and violations are common in ICE detention, the culture of abuse and rampant legal impunity at the NOLA ICE Field Office has set it apart." Of the 39 faculties that the ACLU has asked the administration to shut down over human rights violations, 11 are within the NOLA office's area of responsibility that extends to Alabama, Arkansas, Louisiana, Mississippi and Tennessee.
"The NOLA ICE Field Office enables an unchecked culture of abuse within its network of immigration detention facilities," the letter says. "We call on DHS to permanently close these facilities, end all related contracts, and release those inside to their loved ones and communities."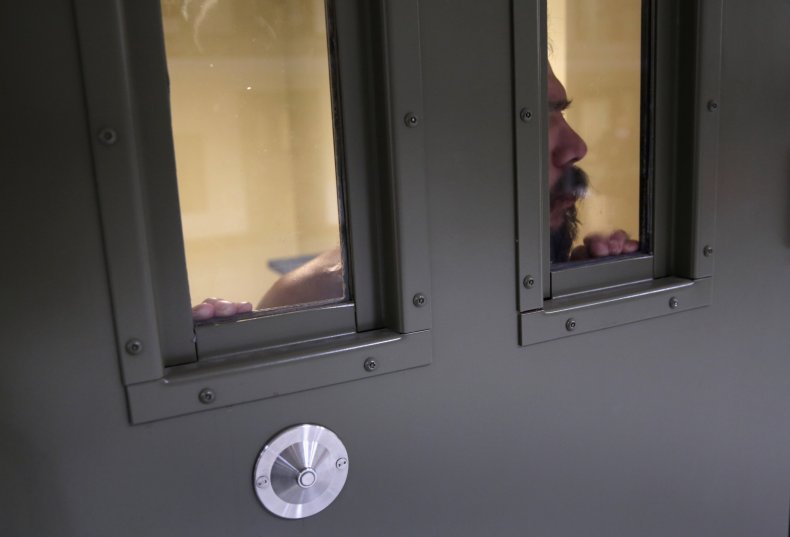 Regarding the allegations of torture, the organizations stated that a man at the Adams County Correctional Facility reported having his finger broken and that another man was "nearly blinded" as a means of forcing them to sign deportation documents. Yet another man was allegedly "shackled and choked" by ICE officers attempting to capture his fingerprint for deportation paperwork.
The letter stated that ICE violated its 2011 Performance Based National Detention Standards (PBNDS) by denying access to safe drinking water and nutritious food. One detained asylum seeker said the water they had access to was "visibly yellow" and that he found a live cockroach in his food. Others claimed that the food portions were so small at their facility that they spent as much as $20 to $40 a week on food from the commissary to stave off hunger in the evenings.
The organizations also alleged that detainees were deprived of medical necessities. A client of the Southern Poverty Law Center was allegedly deprived of "essential treatment for serious liver disease despite the urgent need for care identified by an outside physician and provided in writing to ICE." One individual with a history of hypertension died in the Allen Parish ICE facility in 2020 after allegedly being denied medical attention that he had requested because of chest pains.
Some ICE officers have also been accused of racist behavior. The letter cites an attorney who visited the Winn Correctional Center in May, who claimed that as detainees were cutting down trees, they heard officers make "a joking comment to the effect of 'now we can't lynch them.'" The attorney also claimed that after two Cameroonian men at the center asked guards to wear a mask, one of the guards allegedly replied by saying, "f*ck Black people" and pushed one of the men to the floor, injuring him.
These anecdotes are a few of the examples cited in the letter. Beyond these allegations, the organizations offer incidents that they pointed to as evidence of the employment of solitary confinement, retaliation against complainants, "arbitrary" detention due to lack of parole, denials of immigration bonds, denials of asylum claims, and other due process violations.
"We believe that the conditions and culture exhibited in these facilities under the NOLA Field Office are beyond the reach of reform," the letter stated. "We therefore call on DHS leadership under the Biden Administration to take these steps to immediately roll back the Trump-era directives leading to rapid detention expansion, as well as the propping up of other longstanding abusive facilities."
Newsweek contacted ICE for comment regarding the allegations and was provided the following response:
"U.S. Immigration and Customs Enforcement (ICE) cannot comment on these specific allegations at this time due to an ongoing investigation by the Department of Homeland Security (DHS) Office for Civil Rights and Civil Liberties. With that said, ICE does not tolerate the deprivation of civil rights or civil liberties of anyone in the agency's custody."
Update 12/23/21, 5:00 p.m. ET: This article was updated with a statement from ICE.