Torture Report Leaks May Reopen CIA Rendition Case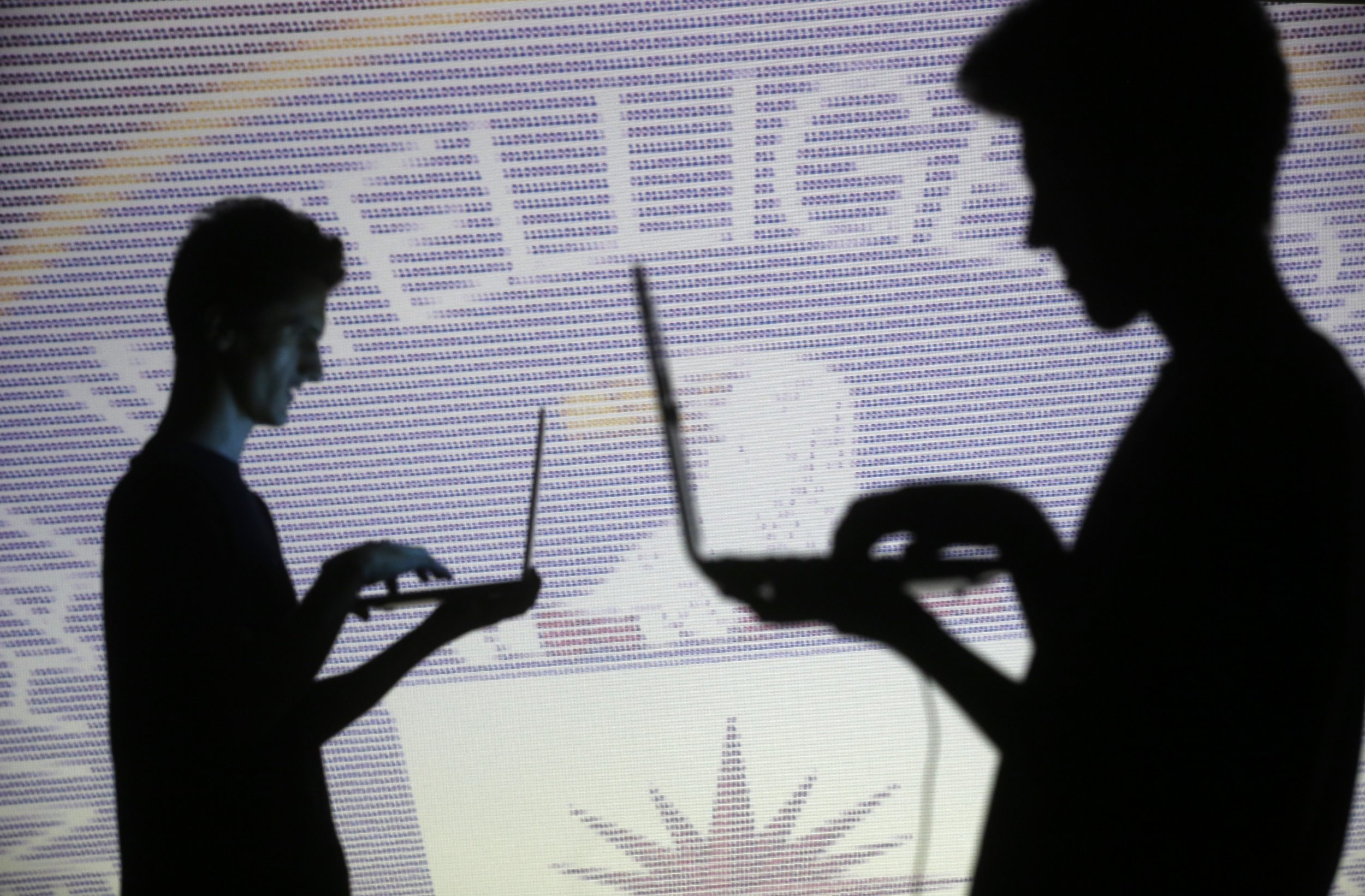 For years, a chorus of civil liberties advocates and politicians have called for the release of the Senate's still-classified CIA torture report, which contains details of the United States's harsh detention and interrogation techniques. After perpetual delay and with Republicans set to take control of the Senate in January, these groups are ramping up their efforts out of fear the report will never see the light of day.
Enter the Global Justice Clinic at NYU, which filed a submission to the African Commission on Human and People's Rights yesterday demanding that it hold the Republic of Djibouti accountable for hosting secret CIA prisons known as "black sites." The clinic is representing Mohammed al-Asad—a Yemeni national who was wrongfully detained in Djibouti for two weeks between 2003 and 2004 as part of the CIA rendition program.
The African Commission on Human and People's Rights is a quasi judicial body established in 1987 that is responsible for protecting and promoting human rights among the 53 countries that have signed the African Charter on Human and People's Rights.
The commission dismissed al-Asad's case earlier this year partly because Djibouti denied having any involvement in detentions or the larger CIA rendition program. "Djibouti has never participated in or collaborated with the United States or any of its agencies in a secret detention program [and]...had no knowledge of any such program until 2006," read the Djiboutian national security director's submission to the commission.
But since that decision, leaked information from the Senate Intelligence Committee's report on CIA torture confirmed Djibouti played a role in the program. "Two U.S. officials who read an early draft of the report" told then Al Jazeera America journalist Jason Leopold that the report confirmed "several detainees had been held in Djibouti, and that at least two of them had been wrongfully detained."
Al-Asad is asking the African commission to reconsider its previous decision in light of this new evidence.
Al-Asad lived in Tanzania for almost two decades and made a living trading goods like tires and by renting out space in an office building that he owned. He prided himself on being an upstanding member of the Muslim community in Dar es Salaam and married a Tanzanian woman with whom he had four children, and one was on the way at the time of his arrest.
Al-Asad says that one night in December 2003, two police officers showed up at his apartment and took him into custody without reason. That same night, he says he was put on a flight and deported. Al-Asad claims that he was taken to a local facility in Djibouti that was part of the CIA rendition program as evidenced by the fact U.S. personnel interrogated him in a place that was guarded by locals. He also says he experienced an earthquake that was later confirmed to have occurred in the region.
"The first time I had a sense of where I was being held was when one of the guards told me I was in Djibouti. The guards all looked like they were from the Horn of Africa, and they all dressed in civilian clothing," al-Asad's signed declaration to the commission reads. "Also, while I was in the interrogation room I read the name Ismail, written in English letters, under a large official-looking picture of a man who looked like he was from the Horn of Africa. I believe it was a picture of the president of Djibouti. The name of the president of Djibouti (now and at the time of my detention) is Ismail Omar Guelleh."
He says U.S. officials questioned him about one of the office spaces he had rented out in 1994 to the Tanzanian branch of the now-defunct Saudi charity al-Haramain, which had links to Al-Qaeda and was placed on the U.S. Treasury's watch list after al-Asad was picked up. His lawyers believe that the CIA thought al-Asad was a facilitator between al-Haramain and Al-Qaeda, which he says was not the case.
"Our suspicion is that they thought he was lying and they wanted to keep him in the program." said Margaret Satterthwaite, al-Asad's attorney and a professor at New York University's Global Justice Clinic, in an interview with Newsweek.
During his two-week stay in the Djibouti facility, he says he was completely isolated, held in poor conditions, given no information about why he was being detained and was threatened with death. "He truly thought that once they realized he was innocent that he would be sent home," Satterthwaite said. "Instead, Djibouti became the doorway to the rendition program for him."
Al-Asad claims he was then handed over to the CIA team in what Satterthwaite describes as "a classic rendition on the tarmac scenario"—his clothes were cut off, pictures were taken of his naked body, he was given an anal cavity search, he was put in diapers and shackled, he was also blindfolded and had headphones put on him. That's when he was taken to Afghanistan.
"I was panicked because I had no idea where they were taking me or what they were going to do to me," al-Asad writes. "It was like a nightmare: they were doing all these horrible things to me and I had not done anything wrong. I was terrified that they would abuse and torture me wherever they were sending me."
Satterthwaite believes her client was sent to three different black sites in Afghanistan. In the first two prisons, from January 2004 to April 2004, he says he was subjected to prolonged darkness, isolation and interrogation, excruciatingly loud music and sounds for days on end, denied or given poor quality food and was held in a diaper or given a bucket to use instead of a toilet.
Satterthwaite says al-Asad was then taken to a third location where he stayed between April 2004 and May 2005. Here, al-Asad describes a facility where all of the walls were gray, video cameras were mounted in each cell that would follow inmates at all times and white noise was pumped into cells to create a constant sensory deprivation experience. Al-Asad says he was constantly shackled and completely isolated aside from the times he was interrogated or treated by medical personnel.
"Toward the end of his experience he was taken to interrogation room but instead of seeing an interrogator he saw some people who claimed they have just come from D.C. and that their job is to figure out who should and should not be in the program and that they realized it was a mistake that he was in the program and that he was going to be released," said Satterthwaite. And a couple months later he was released back to Yemen without having been charged with a terrorism-related crime.
Al-Asad's detention completely changed his life. During his imprisonment one of his children was born. When he was released, he was no longer able to return to Tanzania and he lost his business. He had to re-establish his life in Yemen. Satterthwaite attributes her client's ability to live in the aftermath of his imprisonment to his wife and children being able to rejoin him in Yemen. Al-Asad and his wife have since had another child.
A spokesman for the CIA declined Newsweek's request for comment.
Spokespeople for the Djiboutian government did not respond to Newsweek's requests for comment in time for publication.
Leopold did speak to Djibouti's ambassador to the U.S., Roble Olhaye, after obtaining confirmation of the country's role in the CIA rendition program. He told Leopold that his country was not a "knowing participant" in the program and rejected the claims that al-Asad was ever imprisoned there. He then called al-Asad a liar, adding, "Everything about his case relies on hearsay and conjecture."
One of the key pieces of evidence the Djiboutian government relied on when al-Asad's case was first brought to the Commission was that there were no incoming flights on record from Tanzania that day. But as John Sifton, the Asia advocacy director at Human Rights Watch and one of the people who testified before the commission last year said that the CIA could "easily circumvent data collection" and "aircraft used by the CIA could easily be rendered untraceable while flying in and around Djibouti."
But documents obtained by Human Right Watch and Reprieve, an international NGO with offices in the U.K and New York, show CIA-linked aircrafts flew into and out of Djibouti. Additionally, the clinic was able to obtain documents from Tanzanian immigration officials showing al-Asad was destined for Djibouti on a Tanzanian aircraft following his arrest.
Al-Asad's wants acknowledgement of wrongdoing, an apology and for his name to be cleared. But his attorney has larger ambitions.
"Mr. al-Asad's case highlights the importance of releasing the Senate report in order to confront impunity for the shocking human rights abuses committed by the United States and its partners during the rendition program," Satterthwaite said. "If this case is thrown out and we know the Senate report could have helped I think demonstrates again that there are people who suffered as a result of this program."
Correction: This article originally incorrectly stated that Reprieve is a U.K.-based human rights charity. Reprieve is an international NGO with offices in the U.K and New York.