'Total Annihilation' of 'Evil' U.S. Will Come Soon, Top Iranian Commander Warns
The commander of Iran's Islamic Revolutionary Guard Corps has argued that the United States is on the verge of collapse, saying the "total annihilation of this evil power" will come soon.
Major General Mohammad Ali Jafari made the remarks while speaking at an event in the western Iranian city of Qazvin, Iranian news agency IRNA reported. "The United States is a regime formed on the basis of capitalism, racial discrimination and hegemonism," the commander told attendants. "Our hostility toward them will continue."
He argued that Western and American officials have admitted "defeat" in their opposition to Iran, arguing that the "might and dignity" of the U.S. have suffered. Jafari also said that the U.S. is "much weaker" as a world power than it was four decades ago, when the Islamic Revolution succeeded in toppling the Western-backed government in Tehran.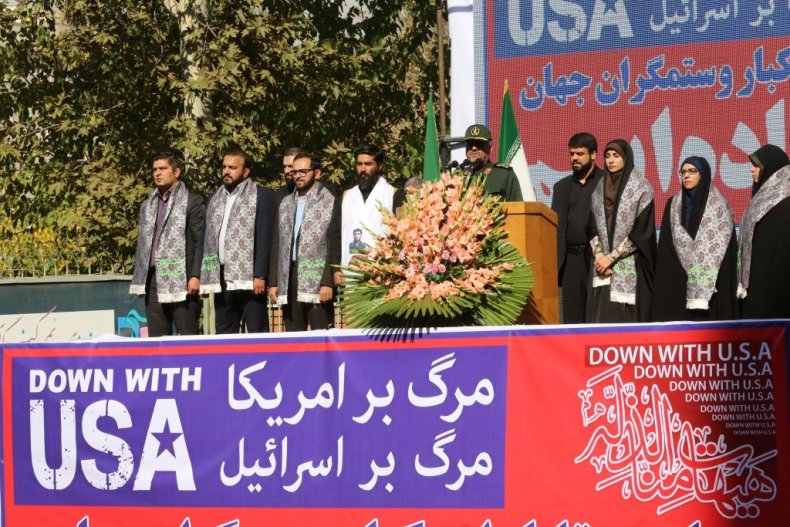 Tensions have remained high between Washington and Tehran since 1979, when revolutionaries forced Shah Mohammad Reza Pahlavi into exile and later stormed the U.S. Embassy, taking 53 American diplomats hostage. All were eventually released.
Trump has, however, taken a far more confrontational approach toward Iran after his predecessor Barack Obama tried to improve relations with the Middle Eastern nation.
In May, Trump officially withdrew the U.S. from the Joint Comprehensive Plan of Action (JCPOA), known commonly as the Iran nuclear deal. The move was widely criticized by Washington's European allies as well as by China, Russia and other world powers. Regardless, the Trump administration moved forward with renewed sanctions on Iran in August, adding a second wave earlier this month.
The JCPOA international treaty was signed in 2015 by the U.S., Iran, Germany, the United Kingdom, France, the European Union, Russia and China. According to the International Atomic Energy Agency, Iran has remained in full compliance with the treaty, which aimed to ensure the country would not create a nuclear weapon. Despite Washington's sanctions, European, Russian and Chinese leaders have worked to counter the punitive financial measures.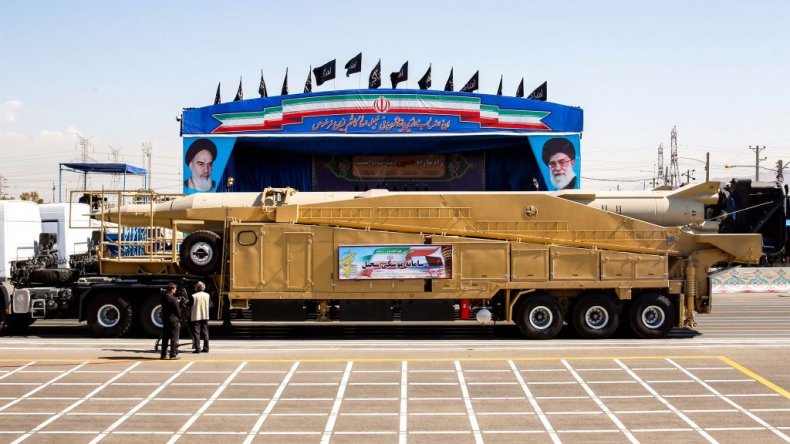 Last week, French Economy Minister Bruno Le Maire blasted Trump's sanctions, promising to lead Europe in defiance. "Europe refuses to allow the U.S. to be the trade policeman of the world," he said.
Iranian leaders have routinely used strong rhetoric to attack the U.S. and the Trump administration. In July, the country's President Hassan Rouhani warned Washington: "Don't play with fire, or you will regret." He also said that "war with Iran is the mother of all wars."
Trump responded on Twitter with an all-caps tweet. "NEVER, EVER THREATEN THE UNITED STATES AGAIN OR YOU WILL SUFFER CONSEQUENCES THE LIKES OF WHICH FEW THROUGHOUT HISTORY HAVE EVER SUFFERED BEFORE," he wrote.
'Total Annihilation' of 'Evil' U.S. Will Come Soon, Top Iranian Commander Warns | World