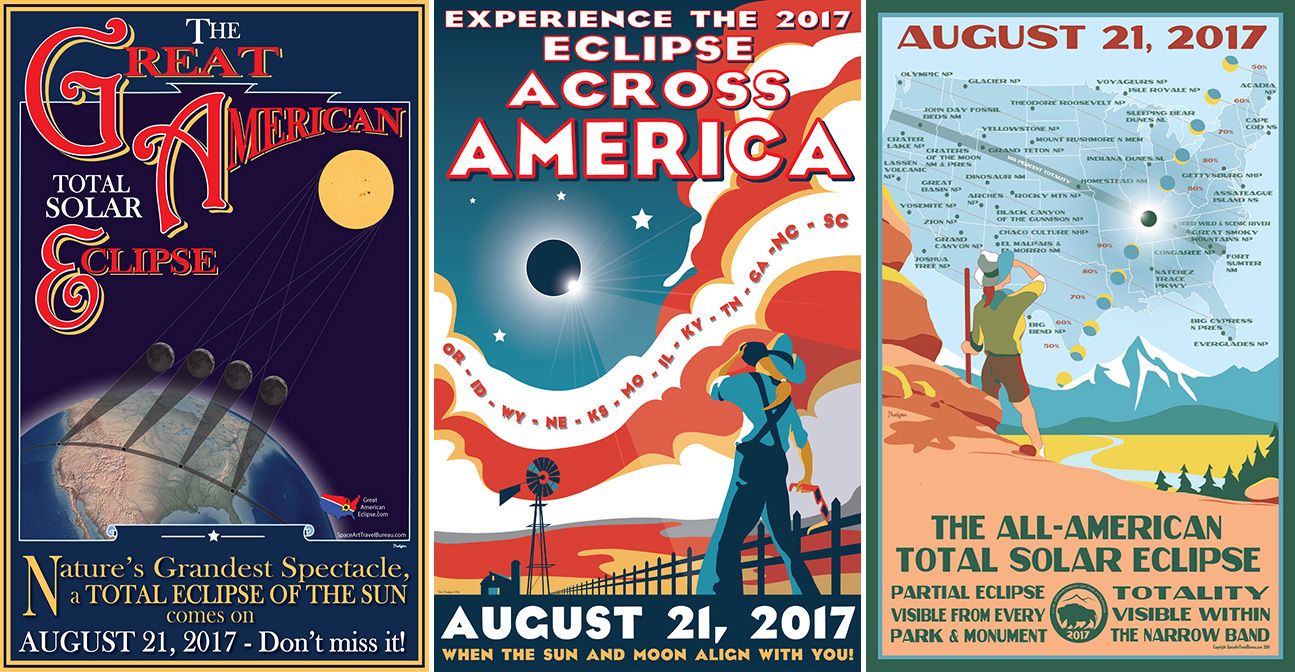 Tyler Nordgren missed the total solar eclipse that passed over what was then his home in Portland, Oregon. It was 1979, and he was 9 years old. He'd heard so many warnings about how looking at the sun during the event could burn your eyes out, he says, that he hid in the house with the curtains drawn. He took photos off the TV set and waited for the darkness to pass.
"It wasn't until 1999 that I finally saw one for myself, and I realized what an amazing phenomenon I had missed," says Nordgren, now a professor of astronomy and physics at the University of Redlands in California. "I'd been cheated out of a life-changing experience back when I was a kid. It's something that I've sworn if there's anything I can do to help it, there will not be a child this year that will be in the same position I was."
Related: Total solar eclipse 2017: Bill Nye on how, when, where and why to watch
A total solar eclipse occurs when the moon moves between the Earth and the sun in such a way that it blocks the sun from view for those in the path of totality. The total solar eclipse on August 21 will pass through 14 states, from Oregon to South Carolina, while other states will see a partial eclipse.
Nordgren has long been looking forward to August's total solar eclipse, the first since 1979 to pass over mainland United States. His most recent book, Sun Moon Earth: The History of Solar Eclipses From Omens of Doom to Einstein and Exoplanets, was published in September, and he's been working for over two years on a series of stunning posters that educate the public about the event and depict the magic of witnessing one.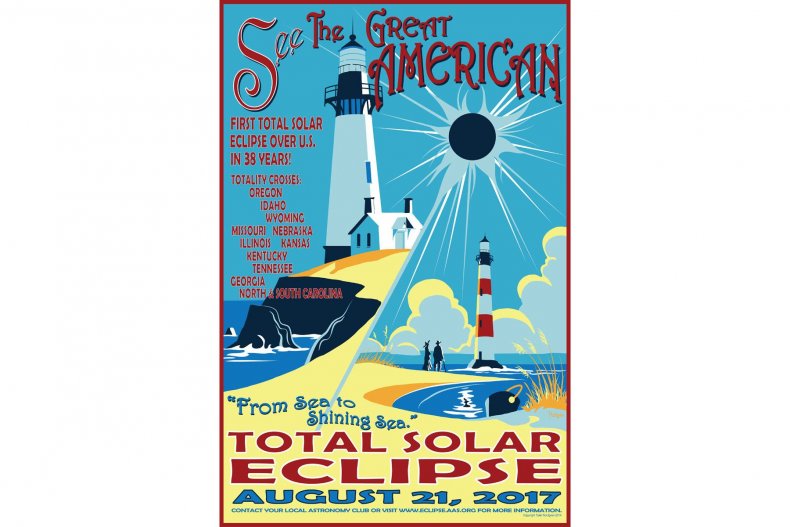 The year after Nordgren missed his first chance to see a total solar eclipse, Carl Sagan came out with the book Cosmos and the television series Cosmos: A Personal Voyage. The 10-year-old Nordgren would run home from school to watch the show. "It lit a fire in me. I knew I wanted to be a scientist. But this show, and the book and the interviews he gave, told me why being a scientist was important," Nordgren says.
"It was one of the most deeply human endeavors exploring the universe around us," he adds. "He really made an impact on me—that it wasn't just important to explore the universe, to understand the universe, but you had to share that knowledge with people. And so that's something I've taken to heart in my own career."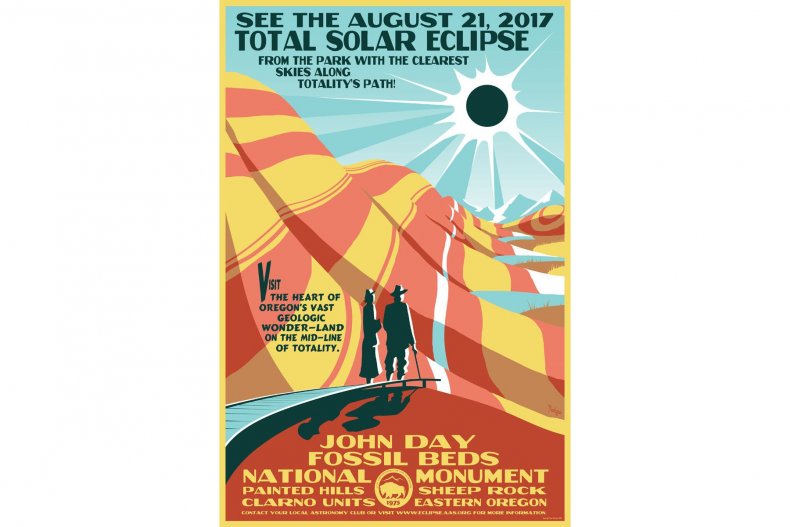 The astronomer has always had a love of art in addition to science, and that's one way in which he's shared his knowledge and enthusiasm. Nordgren has been drawing since he was young. He took a few courses at Reed College when he was an undergraduate and even created political cartoons for campus publications and a local newspaper in Ithaca, New York, while he was pursuing his graduate degrees at Cornell.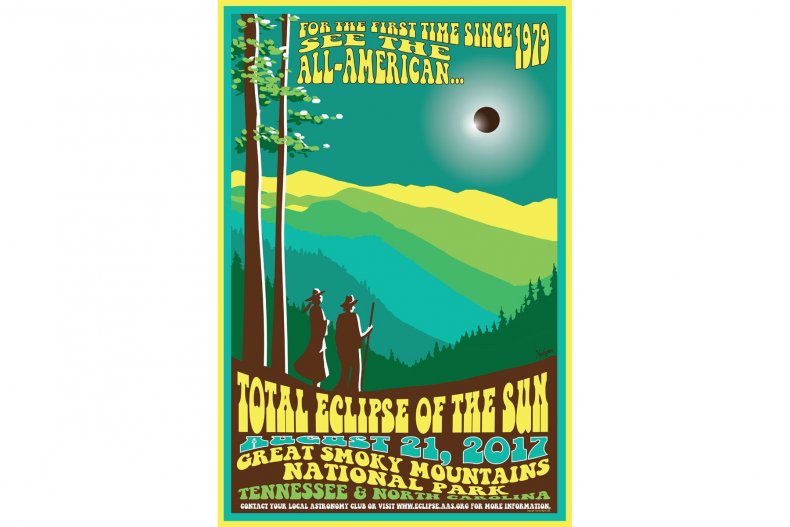 When he was working on his first book, Stars Above, Earth Below: A Guide to Astronomy in the National Parks (2010), he needed some illustrations but didn't have money to pay anybody to do them. Instead, he drew a few of his own in the style of old Works Progress Administration (WPA) posters from the 1930s, depicting a couple people gazing at the Milky Way in various parks. Those posters became popular; Nordgren now has dozens of designs for sale on his website.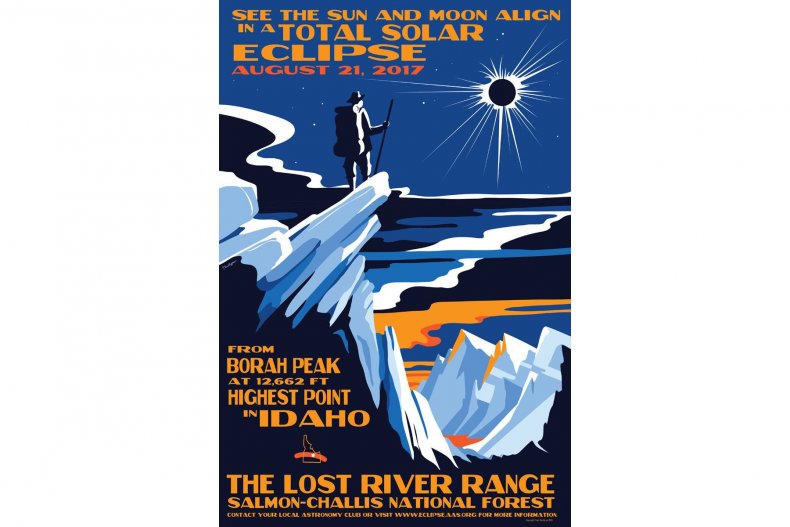 Nordgren wanted to make sure members of the public and park rangers alike knew about the upcoming eclipse. He created the first in his "2017 Great American Eclipse" series back in 2014, illustrating what the event will look like from Grand Teton National Park.
He's made at least 30 other posters since, also for sale. There are general designs, including an "Eclipse Across America" one Nordgren made for NASA and one that reads "From Sea to Shining Sea." There are also specific ones that call the public to watch at the Great Smoky Mountains National Park, at the Exploratorium in San Francisco or at the John Day Fossil Beds National Monument, where Nordgren himself will be for the event.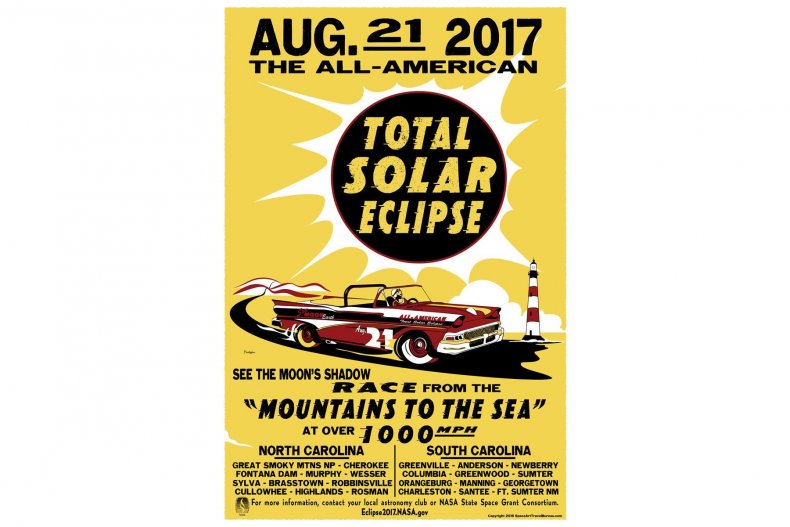 Many of the total solar eclipse posters echo the WPA style he's used in the past. The WPA was created by President Franklin D. Roosevelt during the Great Depression in 1935 to provide useful work for the unemployed. In one of the first-ever forms of U.S. government support for the arts, the WPA had artists make posters to publicize exhibits, community activities, theatrical productions and health and educational programs.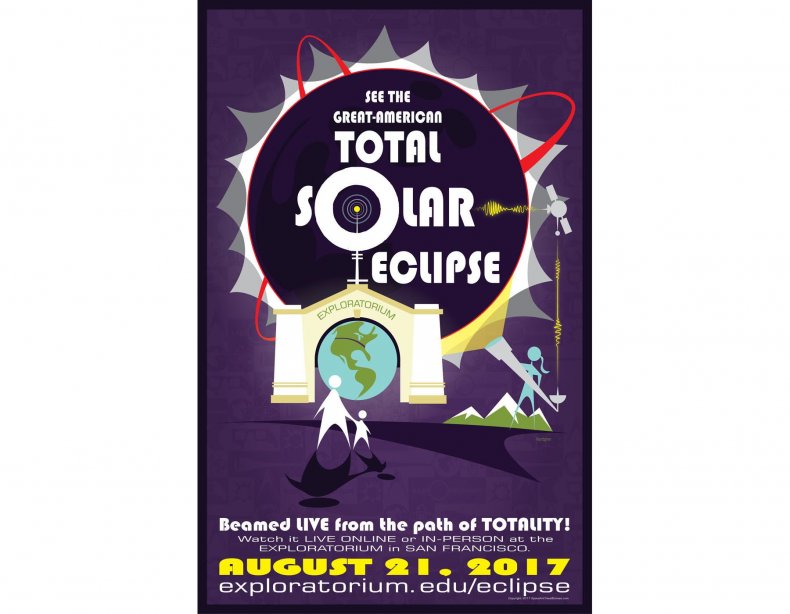 The "thing about the WPA that I love that really informs my artwork is that that poster campaign for the 30s was to employ artists to use art to educate the public," Nordgren says, citing examples of posters that encouraged Americans to brush their teeth, to beware of syphilis and get treatment, to go see plays and engage in other cultural activities, and to visit national parks. "The idea was to use art to educate, and as an astronomer, as an educator, that is something that I strongly believe in. So here was an opportunity for me to use my art to educate."
Though he hopes no one misses the total solar eclipse later this month, he reminds anyone who does—or anyone who sees it and is itching to see another—won't have to wait as long as he did after 1979. The next such celestial event that will be visible in the U.S. is coming on April 8, 2024.
"A total solar eclipse is far more dramatic in person than any photograph that you'll ever see," he says, something he hints at in his illustrations. "You don't even actually have to know anything about science in order to look at an eclipse and be awed by it."