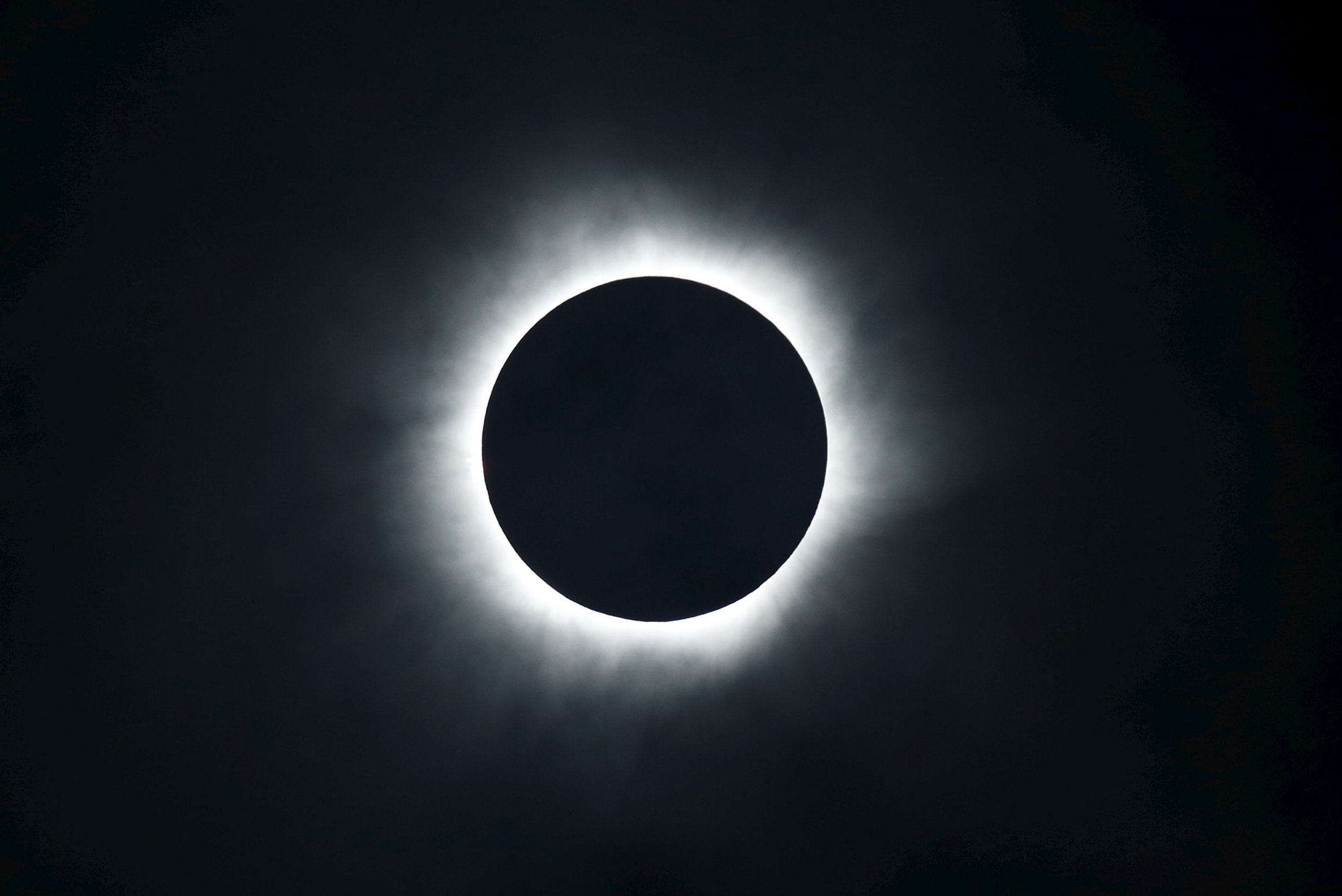 This summer's highly anticipated total solar eclipse, on August 21, is still more than two months away. But on Tuesday—one day before the summer solstice, or the first official day of summer—the U.S. Postal Service will release a tiny tribute of its own to the rare celestial event. Its new stamps celebrating the eclipse are the first ever to use thermochromic ink that changes the image on the stamp at the touch of a warm finger.
Release: Total solar eclipse 2017: Google simulator lets you see what the eclipse will look like where you live
The Total Eclipse of the Sun Forever stamp, designed by Antonio Alcalá, uses a photograph of a total solar eclipse captured in Jalu, Libya, on March 29, 2006, by Fred Espenak, a retired NASA astrophysicist at the Goddard Space Flight Center and an eclipse expert. Alcalá has previously designed stamps commemorating Janis Joplin, Harvey Milk, the Emancipation Proclamation and Lydia Mendoza.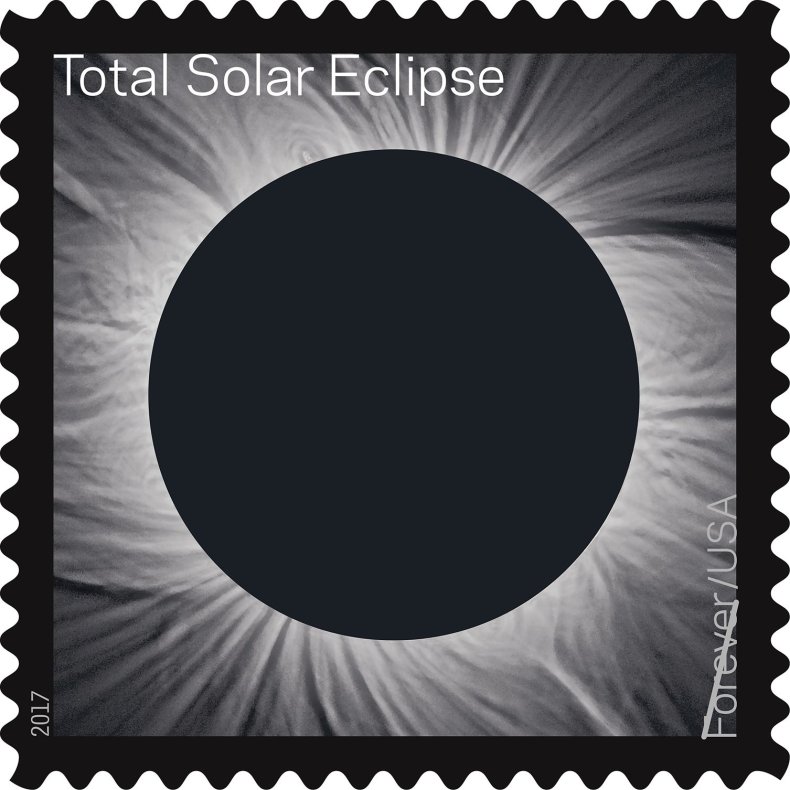 The eclipse stamp from the USPS is the first one in history to use thermochromic ink. This means that when someone touches it, the body heat will create a reaction that changes the circular eclipse image from black to clear and reveals a moon image beneath. As the stamp cools down, the black returns to show the eclipse once again.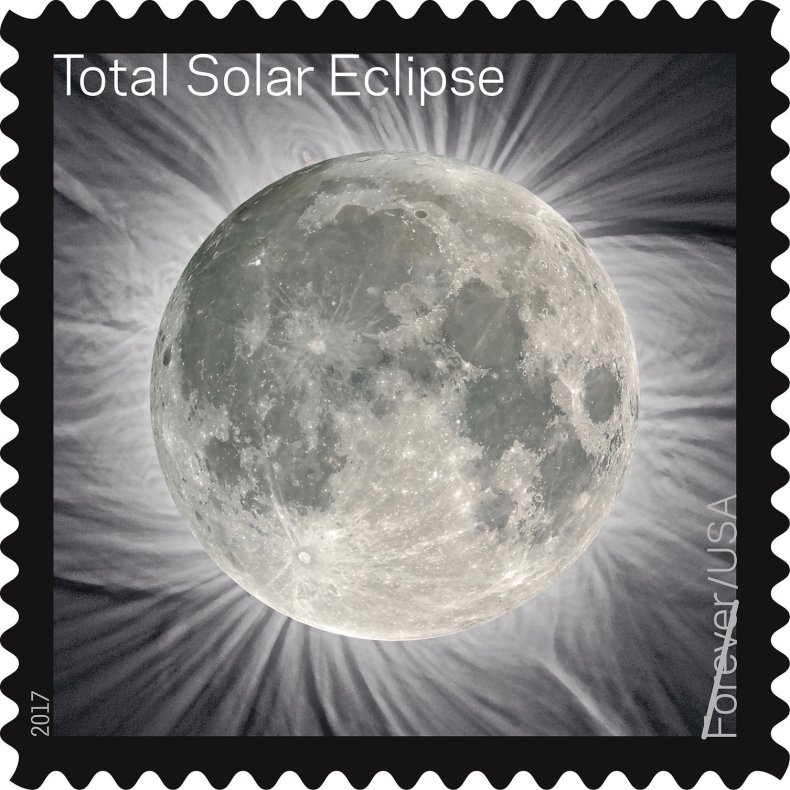 The August event will be the first time since 1979 that a total solar eclipse will be visible from the United States mainland, according to Espenak's website, MrEclipse.com. The "path of totality," where the total eclipse will be visible, will pass through 14 states, in Oregon and then moving across the country over the course of about 90 minutes through Idaho, Montana, Wyoming, Nebraska, Kansas, Iowa, Missouri, Illinois, Kentucky, Tennessee, Georgia, North Carolina and South Carolina. A partial eclipse will be visible throughout the rest of the country.
The back of the postal service's stamp sheet will include a map depicting the path of the eclipse. The next time a total solar eclipse will be visible from the U.S., according to Espenak's website, is April 8, 2024.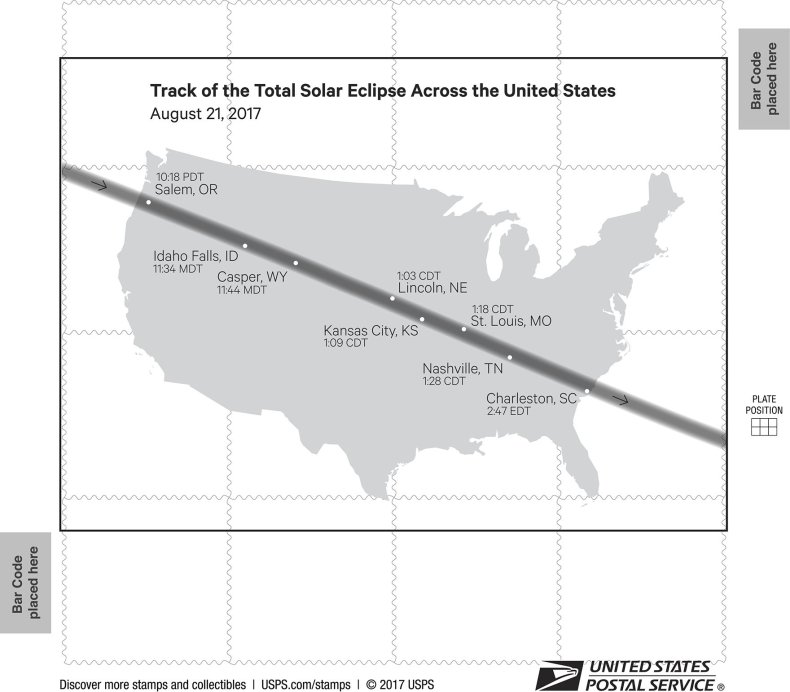 The stamp is already available for preorder online and will be on sale throughout the country starting Tuesday. It will have its first-day-of-issue ceremony at the Art Museum of the University of Wyoming in Laramie on Tuesday afternoon, when the university will be celebrating the summer solstice. In addition to the stamp release event, at which Espenak will speak, the university's planetarium will host two presentations of the show "As Seen From Wyoming: From the Summer Solstice to the Solar Eclipse." A solar filtered telescope will be set up, and free solar glasses will be handed out in preparation for the big event in August.