President Donald Trump called a raid of his personal attorney Michael Cohen's home, office, and hotel room by the FBI on Monday (April 9) an "attack on our country" and mused about firing special counsel Robert Mueller.
"It's, frankly, a real disgrace. It's an attack on our country, in a true sense. It's an attack on what we all stand for," Trump said of the raid of his longtime Trump Organization attorney as he met with senior military leaders to discuss a chemical weapons attack in Syria on Monday evening.
"Many people have said, 'You should fire him,'" Trump said of Mueller, who was appointed last May to carry out an independent investigation of Russia's possible interference in the 2016 election. Investigators are examining whether the Trump campaign and the Kremlin were in contact.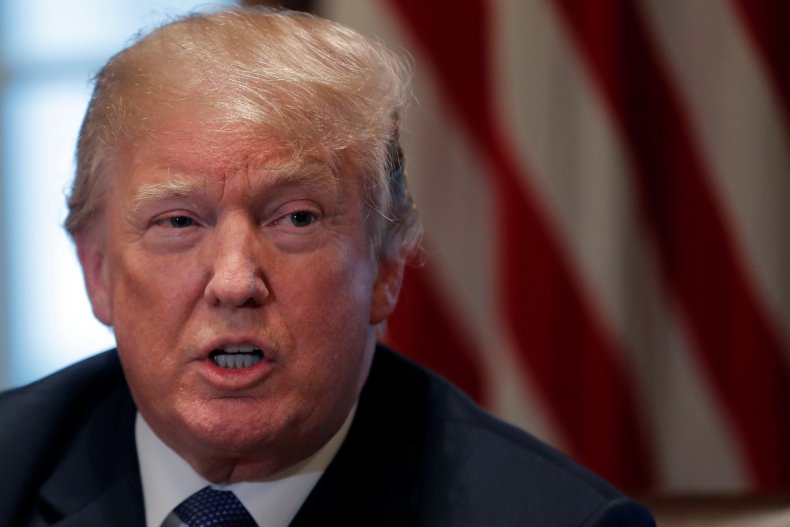 Trump placed the blame for Mueller's investigation at the feet of Attorney General Jeff Sessions, who the president said made "a very terrible mistake for the country" when he stepped away from overseeing the probe because he had worked on the president's campaign.
Trump said FBI agents "broke into" Cohen's office. The different locations were raided with a warrant obtained by a U.S. Attorney for the Southern District of New York who received the go-ahead from a federal judge. Cohen's lawyer indicated they were acting on a tip from Mueller. The president said he was not worried about what they might find.
"When I saw this and when I heard it—I heard it like you did—I said, that is really now on a whole new level of unfairness," Trump said of the raid, which The New York Times reported resulted in law enforcement seizing emails, tax documents and business records covering several years and topics, including a hush money payment to an adult film star.
Read more: Hillary Clinton email case review sped up by Jeff Sessions after Trump demands it
Unprompted by the press, Trump pinned the raid on Mueller. "We've given, I believe, over a million pages' worth of documents to the special counsel," the president said, adding "they continue to just go forward." Documents from the Trump Organization relating to its business dealings in Russia were subpoenaed by the special counsel in mid-March.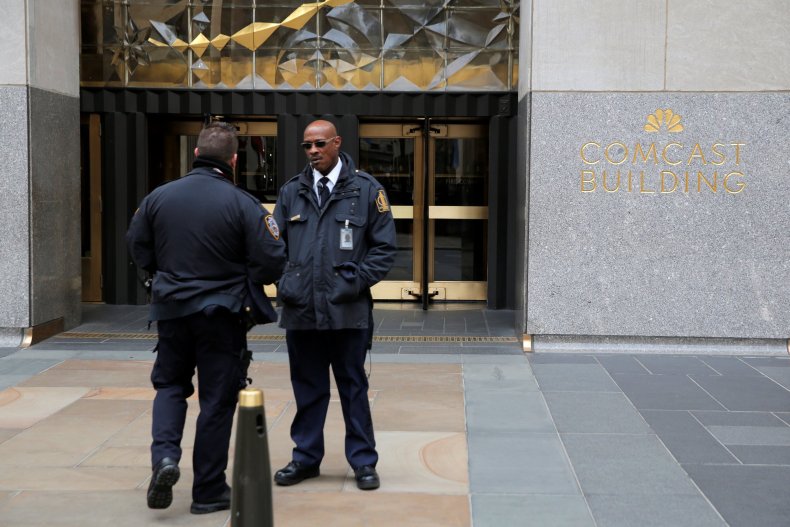 Several Trump campaign and administration officials have been indicted as a result of the investigation, including former Trump campaign chairman Paul Manafort. Trump's former National Security Adviser Michael Flynn, campaign foreign policy adviser George Papadopoulos, and Manafort's campaign aide and business partner Rick Gates have all struck deals to cooperate with Mueller's investigation.
In March, Trump's former lead attorney defending him against the probe said it should be shut down and that he spoke for the president.
Trump called the investigation a "witch hunt" on Monday.
"This is the most biased group of people. These people have the biggest conflicts of interest I've ever seen," the president said of Mueller's team of investigators, who he said is made up of Democrats and "a couple of Republicans that worked for President Obama."
Trump said investigators should be looking at the "the crimes that were committed" by Democrats and his campaign rival Clinton instead. Over the weekend Trump called for Sessions to speed up a Congressional review of the FBI's handling of its investigation into Clinton's use of a private server while serving as secretary of state.
Trump said Mueller's investigation has found "no collusion whatsoever with Russia" and so it is moving outside the bounds of the original investigation. He acknowledged Deputy Attorney General Rod Rosenstein is the one overseeing the investigation.
"We'll see what happens," Trump said when asked by reporters whether he will move to have Mueller fired. "I think it's disgraceful, and so do a lot of other people. This is a pure and simple witch hunt."