Totally Psychotic Facts to Celebrate 'American Psycho's' 20th Anniversary
Christian Bale proved to be a terrifying lead actor 20 years ago in the psychological thriller American Psycho. Director Mary Harron mixed sharp-witted satire and horror with her 2000 film, which eventually became a modern cult classic.
Based on the 1991 novel by author Bret Easton Ellis, American Psycho follows investment banker Patrick Bateman (Bale) who moonlights as a vicious serial killer. In '80s New York, Bateman uses his wealth and status to take his fiancee, Evelyn Williams (Reese Witherspoon), to high class restaurants but kills a man over the quality of his business cards. During his killing spree, Bateman murders his coworker, Paul Allen (Jared Leto), while listening to Huey Lewis and the News' 1986 song, "Hip to Be Square."
Allen's death brings in unwanted attention from detective Donald Kimball (Willem Dafoe). While the police are keeping a close eye on him, Bateman still has his own sinister urges to fulfill. Bateman is actually considering his naive secretary, Jean (Chloë Sevigny), as his next potential target.
In a recent interview with A.V. Club, Harron described Bale's lead performance, "He also found Bateman ridiculous, and he brought this third aspect to the character, a dorky aspect that all three of us were working towards. Bateman isn't someone that you would want to be—don't ask me why the movie is so popular among Wall Street guys. It's like, 'Really? Okay...'"
Bale delivered a creepy performance as he bought Ellis' psychotic protagonist to life. Twenty years later, the film still holds up because of its criticism of materialism, greed, and misogyny.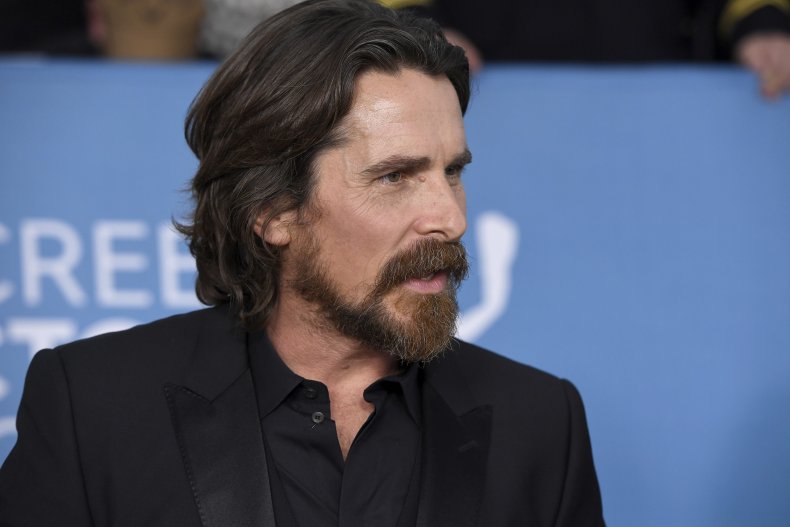 Here are 10 facts about the flick to celebrate its anniversary!
10. There's actually a typo in Timothy Bryce (Justin Theroux)'s business card. The word, "acquisitions," is misspelled, as seen in the clip below.
9. Before Paul Allen's murder, Bale improvised the scene and started dancing, per Zimbio.
8. Brett Easton Ellis wrote about Patrick Bateman's younger brother in his 1987 novel, Rules of Attraction. In the 2002 movie version, Sean Bateman (played by James Van Der Beek) picked up the phone and gave a shout-out to his older sibling.
7. In 1991, the American Psycho author adapted his own source material as a screenplay. Known for Re-Animator, Stuart Gordon was attached as the director. Johnny Depp had signed on as the lead role before the project fell through, per IMDB.
6. Back in 1997, director Oliver Stone and actor Leonardo DiCaprio were previously attached to the movie. Due to creative differences, DiCaprio abandoned the project and went off to work on the 2000 film, The Beach, according to The Guardian.
5. The Motion Picture Association of America (MPAA) originally slapped the movie with an NC-17 rating. The MPAA had issues with a sex scene involving Bateman and his threesome with two prostitutes. In order to get an R-rating, about 18 seconds of raunchy footage had to be cut from the film.
4. Whitney Houston refused to allow the use of her 1985 single, "The Greatest Love of All," for the movie's soundtrack. An orchestral version of the song was used in its place for the deleted scene.
3. Huey Lewis spoofed the American Psycho murder scene in a Funny or Die parody. Lewis swings his axe at Weird Al Yankovic and starts chopping away.
2. Dafoe played his detective scenes three different ways. Either Kimble suspected Bateman as Allen's killer, didn't suspect him at all, or wasn't quite sure if Bateman had indeed killed Allen. Editor Andrew Marcus spliced all three takes into the scenes.
1. In the final scene, there is a sign behind Bateman's seat that says, "This is not an exit." Those are the same last words from the book as well.