'Totally Under Control': Biden Campaign Launches 'Trump COVID Plan' Website to Criticize Pandemic Response
Democratic presidential nominee Joe Biden has launched a new website mocking what he says is President Donald Trump's "plan" to end the COVID-19 pandemic.
A link to the new website, TrumpCovidPlan.com, was shared by Biden on Twitter Friday. The link's preview assures readers that "Everyone who's seen President Trump's COVID-19 plan says it's tremendous" and "You've never seen a plan like it. Believe me," while going to the website reveals a black and white page reading "Not Found."
"After eight months of this pandemic, we finally found President Trump's plan to beat COVID-19," Biden tweeted while sharing the link.
"The Trump plan to defeat the Coronavirus and reopen safely does not exist," text on the site reads, with an invitation to "learn more" below it.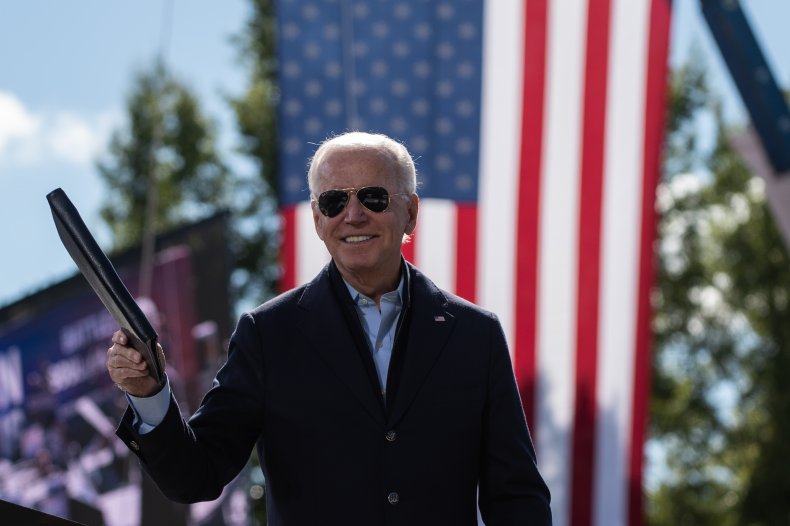 Clicking on "learn more" reveals a timeline of quotes from the president that present the virus as a temporary issue that was well under control rather than an emerging public health crisis, alongside a count of COVID-19 deaths at the time each statement was made.
"Donald Trump has failed to lead and Americans are paying for it with their lives," the site says, while insisting that "we are barely better equipped to manage the COVID-19 threat today than we were eight months ago."
"We have it totally under control," Trump is correctly quoted as saying on January 22, speaking to a reporter when no deaths had occurred. "It's one person coming in from China. We have it under control. It's going to be just fine."
"It will go away," Trump is quoted from Thursday's final presidential debate, when deaths numbered 223,032. "And as I say, we're rounding the turn. We're rounding the corner. It's going away."
The Biden campaign has emphasized Trump's response to the pandemic as a central issue in the election, with polls showing that it is both a top issue for voters and an area of weakness for the president. A majority of voters disapprove of Trump's handling of the pandemic, according to multiple surveys.
A Biden campaign page promotes his "plan to beat COVID-19," which includes adopting mask mandates nationally and a pledge to "listen to science" and "ensure public health decisions are informed by public health professionals." At a campaign rally on Sunday, Trump derisively warned that Biden would "listen to the scientists" if elected.
Trump's campaign website does not include a plan to end the pandemic, with a health care section of the site instead referring to the administration funding several coronavirus-related programs among many of the president's "achievements."
During Thursday's debate, the president said that the country was "learning to live with" the virus. The White House has suggested that the U.S. population being infected with the virus and naturally acquiring herd immunity could be an alternative to more traditional virus mitigation efforts.
Scientists say that infecting enough people to feasibly reach herd immunity would likely kill millions without effective treatments, which have not yet been proven to exist. They have also said that herd immunity for COVID-19 may not be possible without a vaccine.
The Trump campaign has sought to shift the focus of the election away from the virus while cases mounted, focusing during the summer on "law and order" rhetoric instead.
Although Trump has not outlined a detailed plan to deal with the virus during a potential second term, his administration has been involved in several efforts to mitigate COVID-19 since the start of the pandemic. These include the formation of the White House coronavirus task force and Operation Warp Speed, an initiative to quickly develop medications and vaccines for the virus.
The U.S. has continued to lead the world in both the number of COVID-19 cases and in deaths related to the virus. Another 71,671 cases were reported on Thursday, approaching the record reached in July, according to Johns Hopkins University.
Newsweek reached out to the Trump and Biden campaigns for comment.