Daniel Levy Net Worth: Tottenham Hotspur Chairman is Premier League's Highest-Paid CEO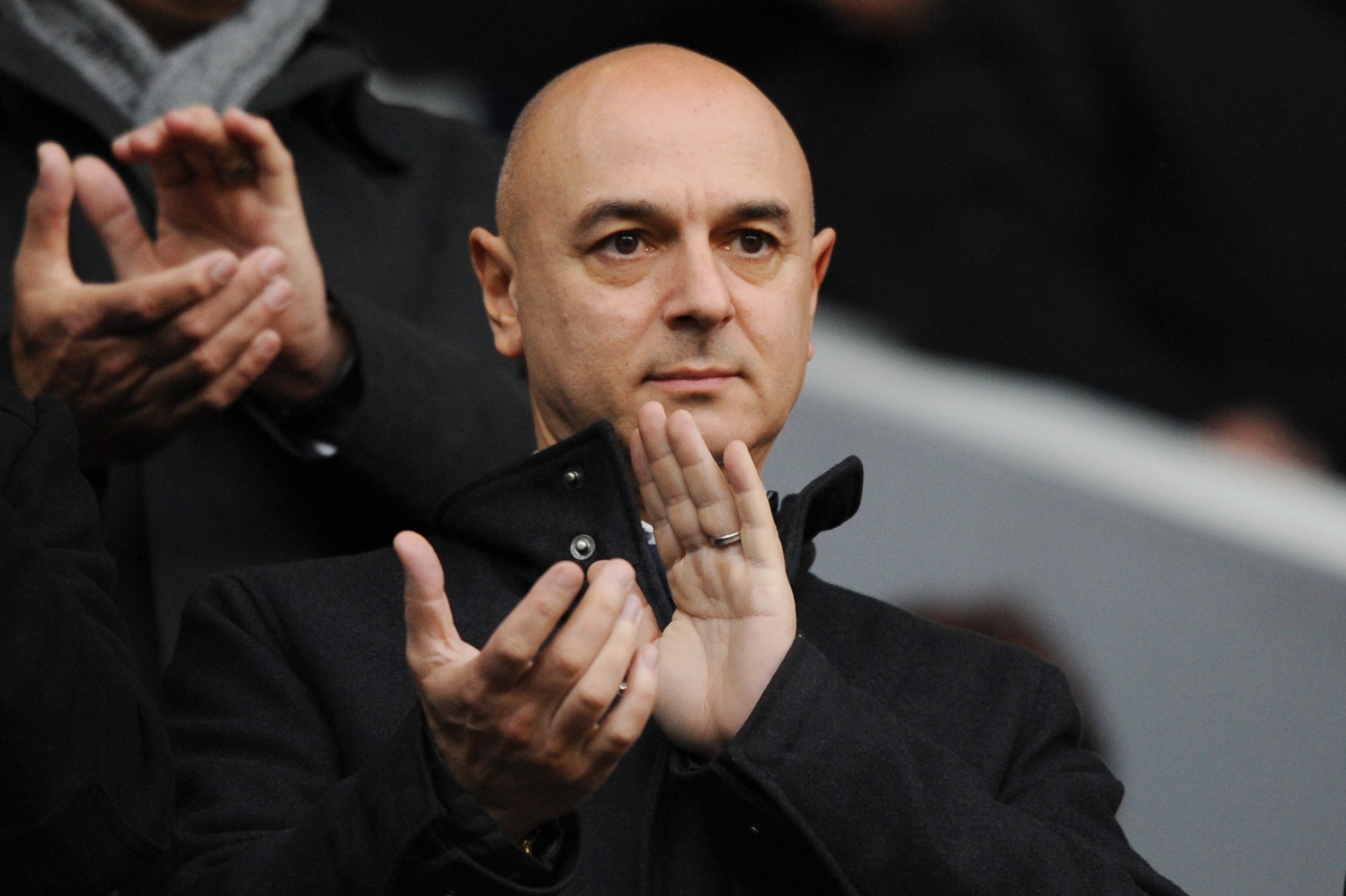 Tottenham Hotspur chairman Daniel Levy has built a name for himself as a shrewd operator when it comes to negotiating contracts—but it seems that's not exclusively with football players.
The size of his pay packet was revealed in Spurs' annual accounts on Tuesday (April 3) that showed Levy received £6.013 million in 2016-17, the highest of any Premier League executive according to The Times.
That report states that Levy received more than double the £2.84 million he was paid for the previous season, which is due to turnover bonuses and a one-off payment for delivering a new stadium. The new White Hart Lane is due to open at the beginning of next season.
This was not the first time Levy, 56, was the most well-remunerated chairman in the top tier of English football. Financial reports from 2014-15 found Levy to be the highest paid director in the Premier League after he received £2.6 million from Tottenham after they finished fifth in the league.
According to City A.M., that dwarfed the £1.96 million that then-Chelsea chief executive Ron Gourlay received in the year the West London club won the league. It was also more than the £2.29 million that Ivan Gazidis was paid at Arsenal and the £2.5 million an unnamed director at Manchester United received.
Tottenham Hotspur Football Club, of which Levy reportedly owns 29.4 percent, was valued at £828 million by Forbes in June 2017.
Levy's wage packet over the last year could cause problems in North London due to the pay structure he has implemented.
Spurs players are believed to be the lowest-paid in the so-called "top six" clubs in the Premier League. Harry Kane, The Times reports, is the highest-paid player at the club on £100,000-a-week while Levy's £6.013 million from 2016-17 is the equivalent of £115,000-a-week.
Center-back Toby Alderweireld is rumored to be leaving the club this summer after Spurs refused to meet his salary demands. Influential midfielder Mousa Dembele is also believed to have seen negotiations break down over a new contract.
Kyle Walker left the club in the summer, joining Manchester City for £50 million and reportedly doubling his pay as he signed a deal worth £180,000-a-week at the Etihad Stadium.