Jan Vertonghen: Tottenham Hotspur Doesn't Fear Wembley FA Cup Date with Chelsea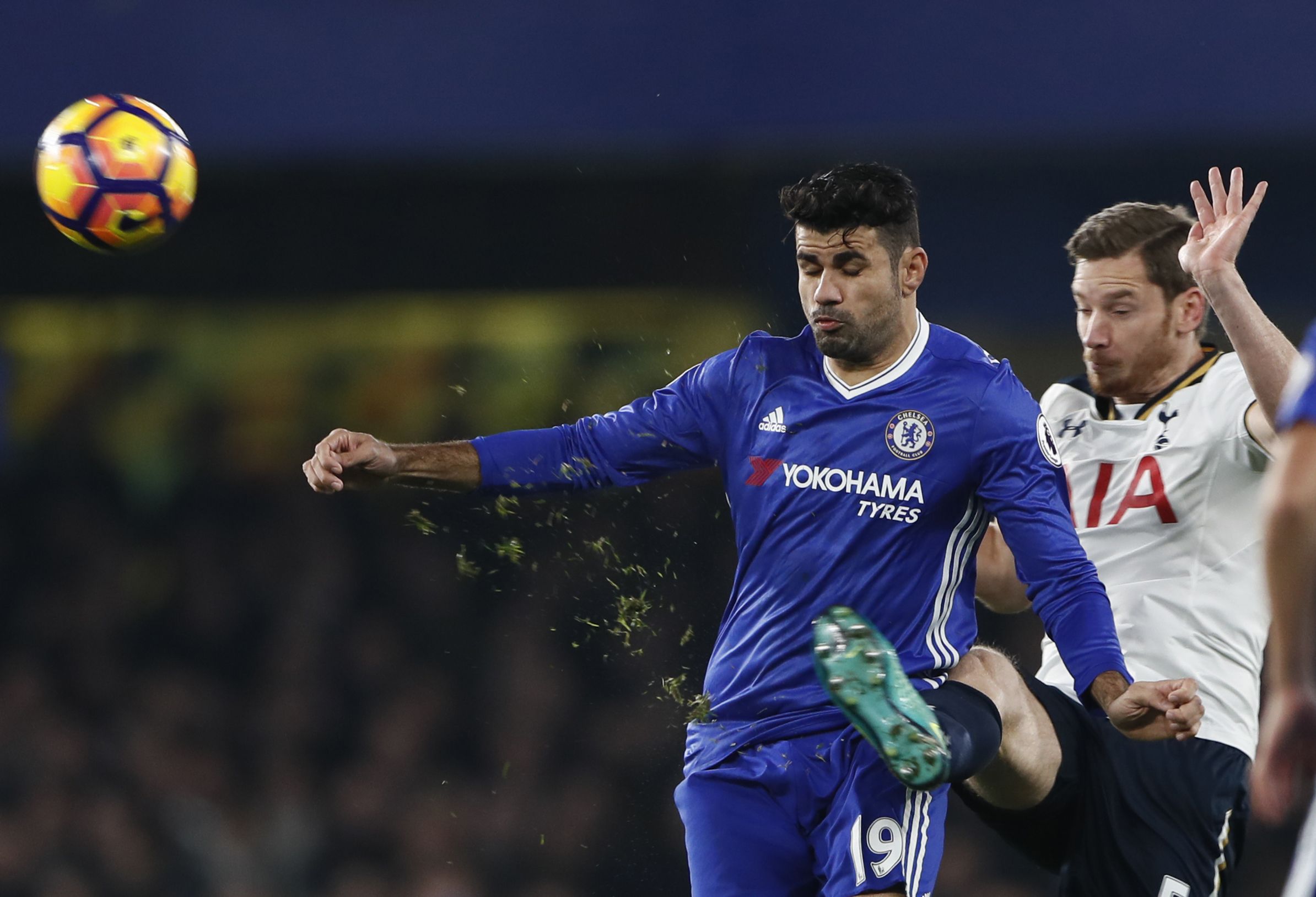 Tottenham Hotspur defender Jan Vertonghen believes the club has nothing to fear ahead of the FA Cup semifinal against Chelsea at Wembley next Saturday.
Spurs defeated Bournemouth 4-0 on Saturday at White Hart Lane, its seventh English Premier League victory in a row, pulling within four points of Chelsea before Antonio Conte's team visited Manchester United the following day.
While Tottenham and Chelsea are in a two-way shootout for the league title, they also face each other in knockout competition on April 22 in the FA Cup. In 2015, a Spurs team also containing Vertonghen lost the League Cup final 2-0 to Chelsea at Wembley.
"We will play with a lot more confidence," Belgium international Vertonghen said when asked how the Tottenham side of March 2015 compares with the team today. "Chelsea back then like now looked very strong and solid. I think we have improved a lot since then."
Tottenham and Chelsea have shared the two league meetings in 2016-17. Goals from Pedro and Victor Moses dragged Conte's side from a goal down to win 2-1 at Stamford Bridge on November 26, while two headers from Dele Alli sent Chelsea to defeat at White Hart Lane on January 4.
"They [Chelsea] have played great and obviously Eden [Hazard] is a very special player but we have played against him this season and we have played against Chelsea this season and we won," Vertonghen said when asked about the threats posed by Chelsea's forward line.
"Obviously we lost away but I think our first half there [at Stamford Bridge] was maybe our best of the season and I think we've got nothing to be afraid of. Not here today [Saturday] at the Lane, not Saturday at Wembley.
"I think we have proved already we can beat big teams, we have done that last year we have done that this year. I don't think we have got anything to prove on Saturday."
Several of Spurs' more disappointing performances this season have been at Wembley, which the club has used for European games, while White Hart Lane undergoes the first stages of redevelopment into a new 60,000-seat stadium. Tottenham was beaten in the UEFA Champions League group stage in the autumn by AS Monaco and Bayer Leverkusen, managing a solitary victory over CSKA Moscow in a dead rubber in December. It then tumbled out of the Europa League in February with a 2-2 draw at Wembley against Gent.
"I think we can reach the same level [at Wembley] as we do at White Hart Lane, we're going to try," Vertonghen said, adding that he did not know if Spurs would train there before Saturday's fixture. Arsenal takes on Manchester City in the second semifinal on Sunday.