Tottenham Hotspur: Five Games That Cost Mauricio Pochettino's Team the Premier League Title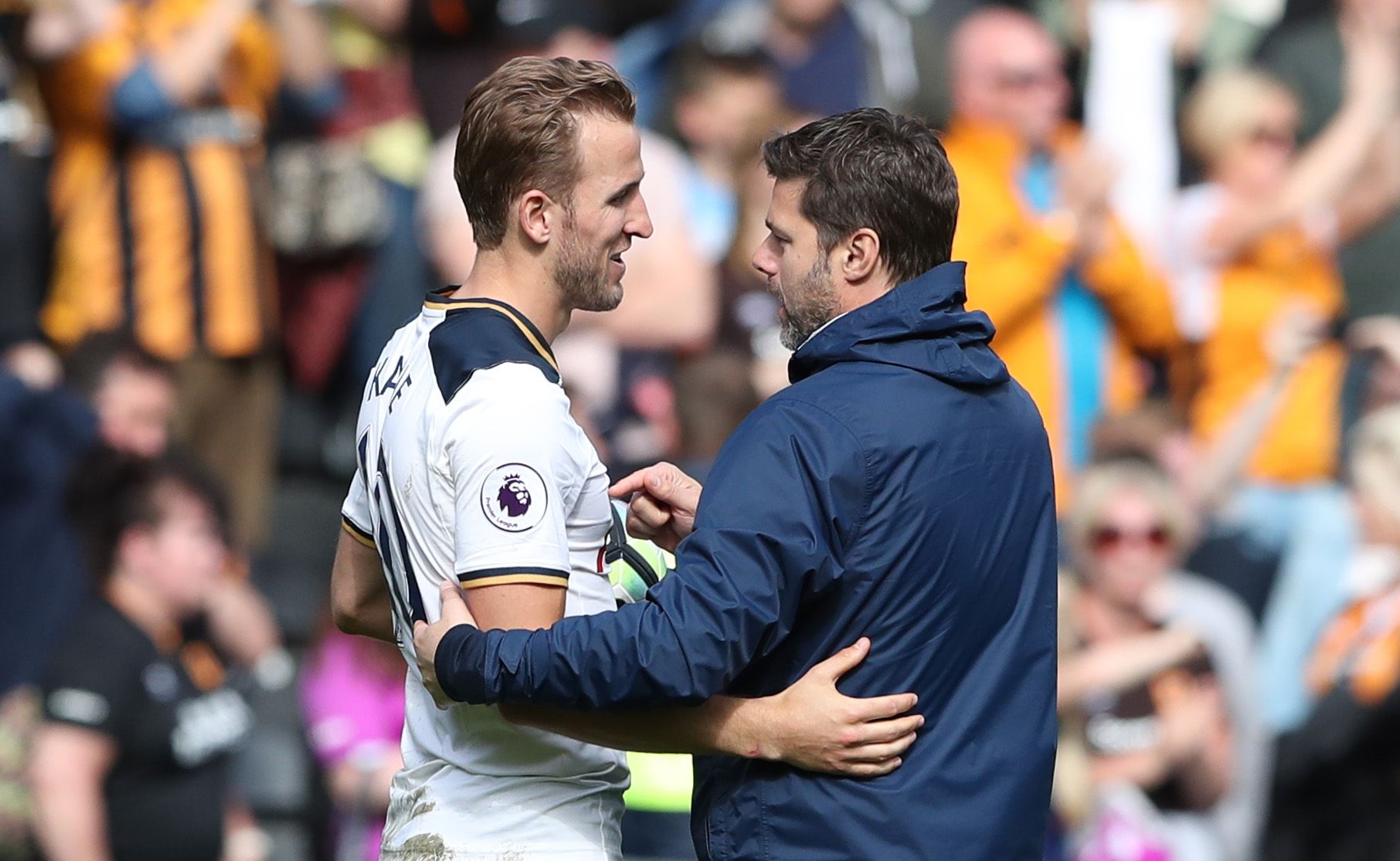 For the second season in a row, Tottenham Hotspur challenged for the Premier League title and came up short.
Mauricio Pochettino's side got closer this campaign than it did the last, seven points off Chelsea in 2016-17 instead of the eleven it trailed Leicester City by last May. Spurs' 86 points would have been enough to win the title in several past Premier League seasons.
Still, Tottenham is left with the bitter taste of what might have been. Here are the games it can reflect on as costing the team the title.
Tottenham 1-1 Leicester City, Saturday October 29
The end of a sequence during which Spurs dropped six points in three games. Draws away at West Bromwich Albion and Bournemouth hurt but it was the home game against title-defending Leicester that really stung.
Missing Harry Kane through injury, Spurs took the lead with a Vincent Janssen penalty but an Ahmed Musa penalty meant Leicester left north London with a point.
At this point of the season Antonio Conte's Chelsea was starting to come out of its slump, with four victories in a row after the 3-0 defeat at Arsenal on September 24 that forced Conte into changing his tactics. The Leicester draw, combined with Chelsea's 2-0 win away at Southampton, moved the west London club two points above Spurs into fourth. It is tempting, in retrospect, to see Tottenham's sluggish autumn as the point at which the league began to slip away.
Chelsea 2-1 Tottenham Hotspur, Saturday November 26
Spurs had a chance to send a message of intent to Chelsea, which by this point was leading the league.
Pochettino's team began in the best possible fashion, with Christian Eriksen's long-range strike. Then Pedro equalized with his own stunning individual effort, and Victor Moses added a winning goal in the second half. By the end of the season, with the two teams competing for the title, this game was worth a six-point swing.
Manchester United 1-0 Tottenham Hotspur, Sunday December 11
A strange, lifeless defeat at Old Trafford left Tottenham stuck in fifth in the Premier League, a full ten points behind Chelsea, which by this point was starting to motor away with the league.
Spurs' second defeat in three league games was partly down to the tactical excellence of Jose Mourinho, who stymied a vaunted forward line. Harry Kane, in particular, was marked out of the game.
Sunderland 0-0 Tottenham Hotspur, Tuesday January 31
Against the Premier League's bottom side, Tottenham experienced perhaps its most damaging slip-up of the season.
Sunderland even had the better of the chances in the first half at the Stadium of Light, and though Spurs moved into second thanks to Arsenal's 2-1 defeat at home to Watford it could not make up ground on Chelsea, which drew 1-1 at Liverpool the same evening.
West Ham United 1-0 Tottenham Hotspur, Friday May 5
Victory at West Ham would not have made a difference, in the end, to Tottenham's title challenge as Chelsea went perfect in its final four league games.
But this was the night when Spurs all but lost the title, a Manuel Lanzini strike condemning it to defeat at London Stadium on a night when it could not finish off several good chances. Chelsea moved seven points ahead with three games to play when it beat Middlesbrough the following Monday, and sealed the title with victory at West Bromwich Albion on Friday May 12.