Tottenham Hotspur vs Watford: Heung-Min Son Inspires Victory to Keep Up Pressure on Chelsea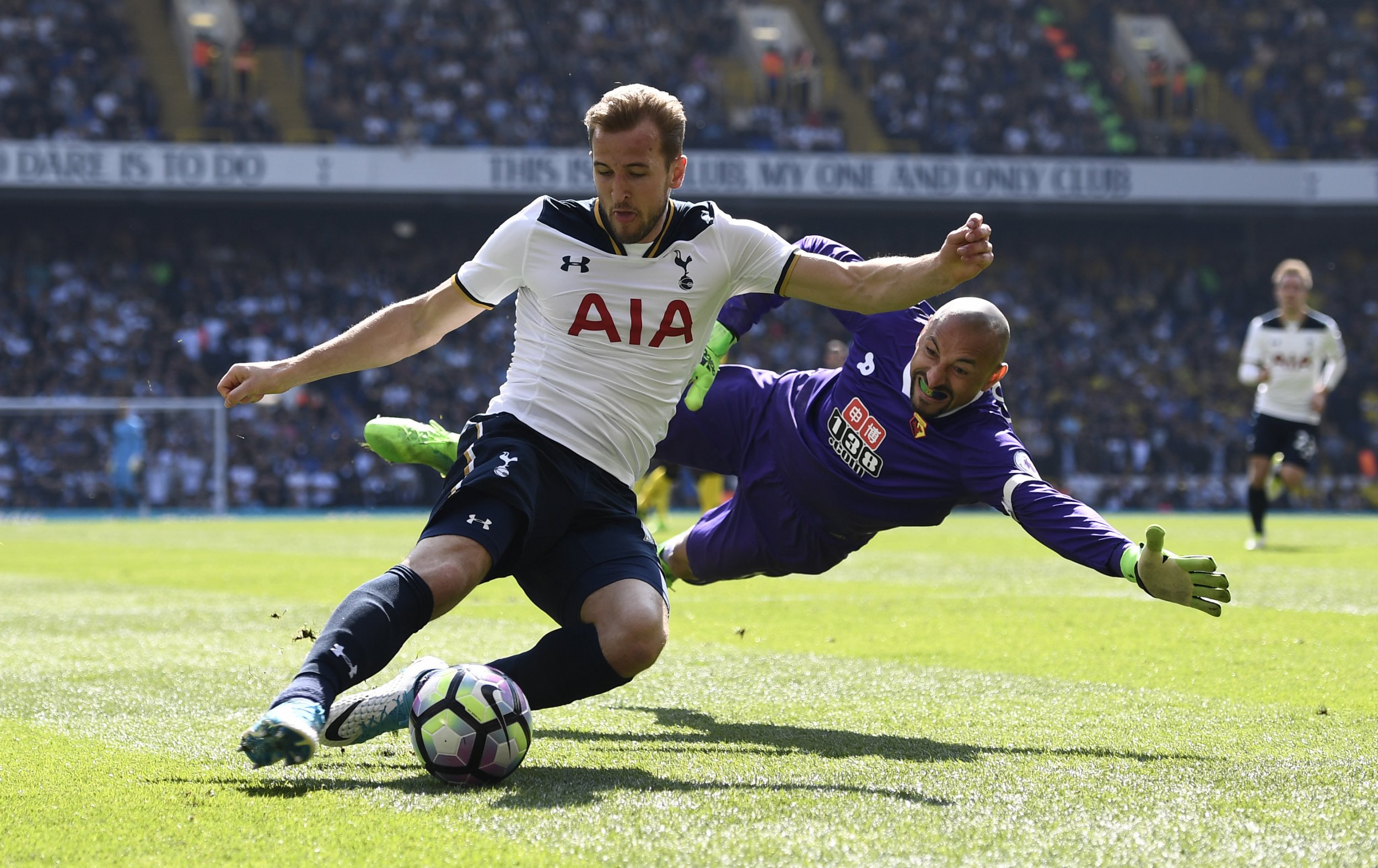 Tottenham Hotspur kept up the pressure on English Premier League leader Chelsea at White Hart Lane on Saturday, with an easy 4-0 victory over Watford.
With Antonio Conte's team playing later in the day, Spurs closed the gap at the top of the table to four points with two goals from Heung-Min Son, one from Eric Dier and the best of the lot from Dele Alli.
Here's what we learned from 90 minutes in north London that suggested the title race is still alive.
Watford's front three flicker and hint at life after Deeney
Like Tottenham, Walter Mazzarri's Watford was missing its totem — club captain Troy Deeney on the bench. Unlike Kane, though, Deeney was there by design and in the early stages at least Watford looked to have responded well to the change.
Record signing Isaac Success has struggled to get going since his club-record transfer last summer from Granada but here he was handed only a second start of the season. In partnership with Stefano Okaka and M'Baye Niang, two of Watford's other strikers to have promised and flickered this season, Success added pace, direction and power to Watford's play.
There is a permanent sense of impermanence about Watford, mostly derived from the way it runs through managers. It is uncertain, of course, whether Mazzarri will be around by the start of next season and if he isn't then Deeney will surely be back in the picture. "Sign him up," the Watford supporters chanted for Niang through the first half. If Niang and Success fulfill half of their potential, the captain will not be missed for so long.
Gaps at the back spell trouble for Mazzarri
Watford's cavalier attitude — perhaps virtual safety from relegation had taken the pressure off — made for a consistently interesting game to watch but put it at near-constant risk of conceding. Tottenham found particular joy down the sides of the pitch — as good as they are in attack, Success and Niang can seem curmudgeonly about defending. Couple that with the fact that Watford's full backs, Jose Holebas and Daryl Janmaat, spend a good portion of their time in the opposing half, and it wasn't difficult to see how Tottenham created chances.
As the first half wore on, too, Abdoulaye Doucoure and Tom Cleverley in the Watford midfield lost the control they had in the early minutes, dropping deeper toward their own goal. Part of that was down to Spurs' adjustments and it was with a sense of inevitability that Watford eventually fell behind.
Janssen misses chance to pin down starting spot
For much of the opening half hour, Tottenham had seemed strangely subdued — if not basking in the midday sun then at least sent a little sleepy by its rays. For its soporific play, it should have been ahead long before 30 minutes — Vincent Janssen missed an open goal, continuing what has turned into a horrible first season in English football for the Dutch striker.
Lucky, then, for Tottenham that it can threaten from other areas of the pitch. In the space of 10 first-half minutes it dissected Watford with thrilling precision. First Alli cocked his sight from 25 yards and shot past former Tottenham goalkeeper Heurelho Gomes. Then Dier struck crisply on 38 minutes, and Son added a third five minutes later.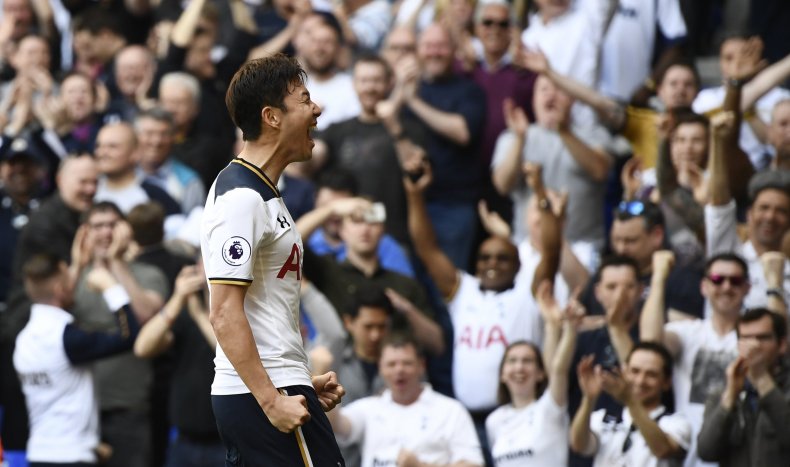 Amid the barrage, including a second for Son on 54 minutes, Janssen was the odd man out — standing at the saloon doors with his pistol holstered. Speed of thought and foot defines Tottenham's play under Mauricio Pochettino but Janssen, while lean and impressively built, can be slow to react to play developing around the box. The cheers when Kane replaced him on 60 minutes were to greet the returning striker rather than toast Janssen's departure. But if this was a chance to show he belongs in a title-chasing team then Janssen missed his opportunity.
Can Tottenham really catch Chelsea?
This game was complete, of course, several hours before Chelsea kicked off at Bournemouth in the evening game. Winning all of its remaining games may not be enough, with Chelsea still four points ahead at the end of Spurs' victory here.
But Chelsea may still be worried. Three times in the space of a week Tottenham has won a Premier League game and each has been accomplished differently: a grinding victory away at Burnley, a thrilling comeback against Swansea City in midweek and now this, a stroll in the spring sun. At the very least, a title procession has turned into a jog for Chelsea with occasional nervous glances behind. And that is all down to Pochettino's emerging young stars.