Tottenham Vs. Manchester City: Spurs' Turn to Ruin Title Celebrations for Pep Guardiola
The wheels are still firmly on the Manchester City juggernaut, but their air of invincibility has been lost over the past week.
First, it was Liverpool's sharp trident that pierced Pep Guardiola's defense and exposed the vulnerability of City's team in a humbling 3-0 win in the first leg of their all-English Champions League quarterfinal.
Then it was Manchester United's turn. Two goals down at half-time on Saturday (April 7), it looked to be the perfect way to bounce back for City. What better way than to win the Premier League title than with a win over their bitter rivals? But it wasn't to be.
It turned out to be the perfect riposte for Jose Mourinho's men. What better way for United fans to stall the party than coming from behind to win at the Etihad Stadium? That will have stung.
Guardiola and his team are left to wait. Little appears to have changed. Barring a major, unthinkable implosion, City will lift the Premier League title and finish the season with at least two trophies, having won the League Cup in February. But their legacy, both long-term and short-term, has been dented.
Read more: Somber Stamford Bridge sheds a tear for "blue blood" hero Ray Wilkins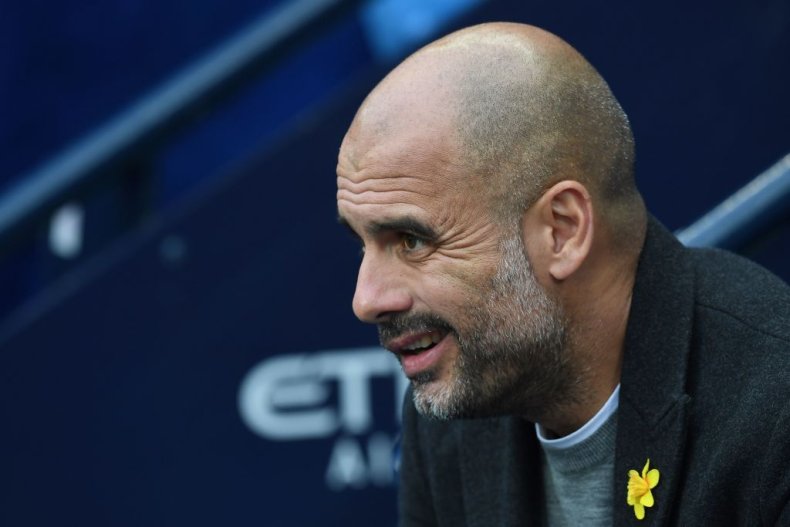 Had Chelsea faced City on Saturday (April 14) rather than last month, Antonio Conte may have approached the game with a greater belief, rather than the pedestrian approach they did take in the 1-0 defeat. But circumstances have changed since then and Chelsea had their chance.
Now, it is the turn of Tottenham to take on City, to force them to keep the party poppers packaged up and the champagne chilled. United have already begun their pursuit of City in the race for next season's championship, and now it is Mauricio Pochettino's turn.
They will certainly go into the game full of confidence having not lost a Premier League game in 2018; the only problem is that the last defeat came against City at the Etihad.
They have all but cemented their place in next season's Champions League by extending the gap with fifth-place Chelsea to 10 points with six games to go. And there is still a flicker of life in this season yet for Spurs.
With a game in hand over Liverpool, Spurs can leapfrog a Jurgen Klopp team that could be preoccupied with Europe. Catching United is also not beyond the realms of possibility, with Mourinho's team only four points ahead.
Spurs can inflict a psychological blow to United when they meet in the FA Cup semifinal on April 21. But first they must keep up the chase. They must do what is now believed to be possible. They must make City wait another week.