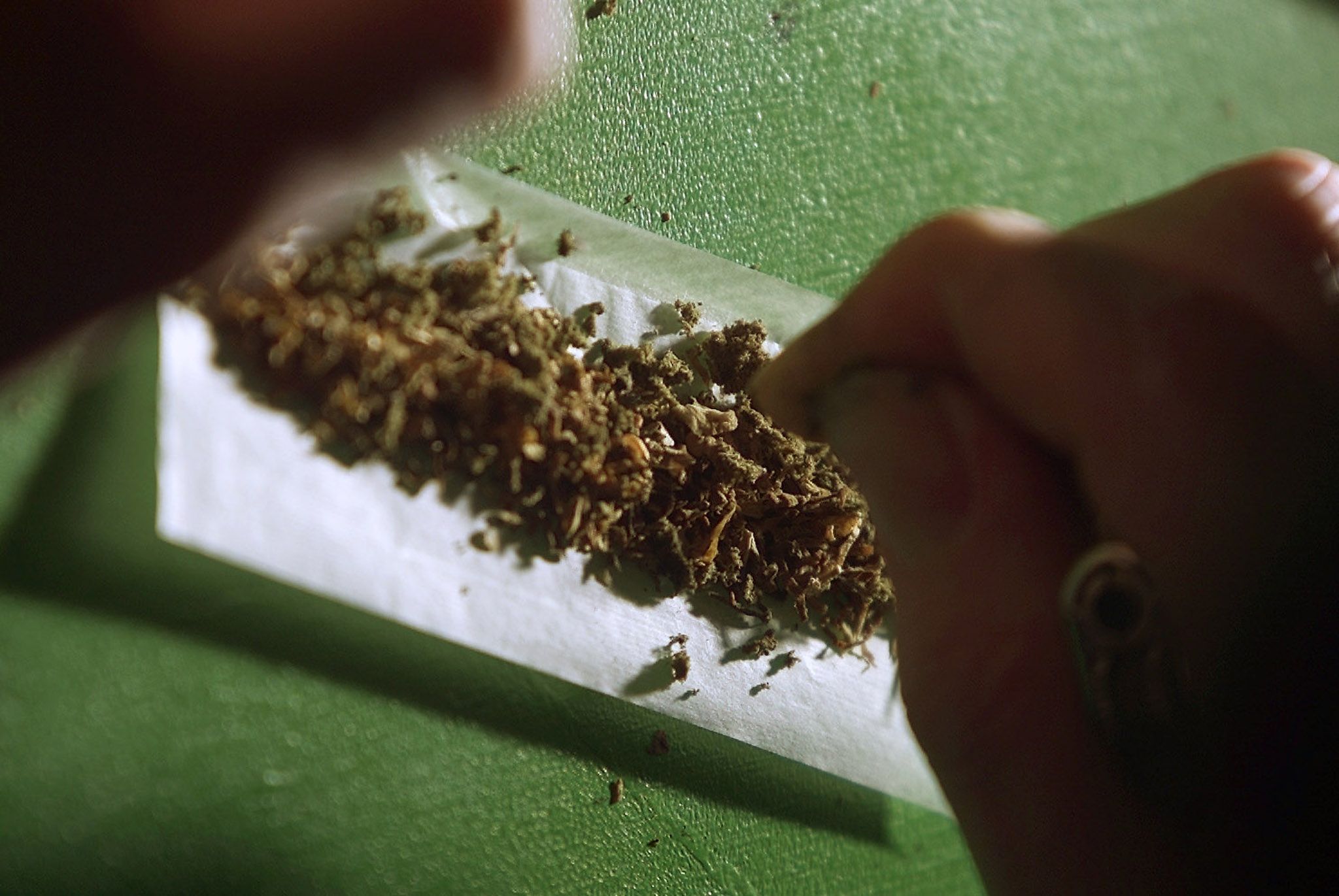 A UK government study on drugs policy released today has concluded that tougher drug laws do not lead to lower levels of use, and recognised that decriminalisation has been effective in many parts of the world.
The report - the government's first evidence-based study into drugs policy - was not released without incident however, as Liberal Democrat drugs minister Norman Baker accused his Conservative coalition partners of "suppressing" it.
"The reality is that this report has been sitting around for several months," Baker told the Guardian. "I've been trying to get it out and I'm afraid that I believe that my coalition colleagues who commissioned the report jointly don't like the independent conclusions it's reached."
Nick Clegg, the deputy prime minister said that there had been a lot of "foot-dragging" over the publication of the report and called for the Conservatives to open their eyes and "have the courage just for once to break some of the taboos about Britain's ineffective drug laws".
Baker added that up until now, drug policy in Britain has been based on the "lazy assumption in the right-wing press that if you have harsher penalties it will reduce drug use, but there is no evidence for that at all".
The report analyses international drug laws, including that of Portugal, which changed its laws in 2000 so that drug offences were no longer criminal offences with a possible prison punishment, if the amount possessed was no more than ten days' supply of that substance. According to the report: "One of the clearest changes in Portugal since 2001 has been a considerable improvement in the indicators of health outcomes for drug users."
Professor David Nutt, who was sacked from his position as the government's chief drug advisor in 2009 after claiming that ecstasy and LSD were less dangerous than alcohol, told Newsweek that he is "delighted that the Liberal Democrats are telling the truth about current UK drug policy".
"It is sad that the leader of the Conservatives David Cameron doesn't have the courage or wisdom to follow the advice of his drugs ministers or his own Home Affairs select committee report on drugs," Nutt said. "It is pure politicking to the detriment of patients and wider society."
In 2005, as leader of the Conservative Party in opposition, David Cameron announced that a change to UK drug policy was vital. "Politicians attempt to appeal to the lowest common denominator by posturing with tough policies and calling for crackdown after crackdown," he said. "Drugs policy has been failing for decades."
However, the government led by Cameron has not seen a major change to the drug policy of the last 40 years in which harsh penalties are believed to be the only way to deal with the problems caused by drugs.
Contrary to current government policy, the report finds that: "Looking across different countries, there is no apparent correlation between the 'toughness' of a country's approach and the prevalence of adult drug use." It goes on to say: "There are indications that decriminalization can reduce the burden on criminal justice systems."
Niamh Eastwood, Executive Director of RELEASE, the national centre of expertise on drugs and drug laws told Newsweek that the government is too heavily focused on treating drug use as a criminal justice and not a health issue.
"The UK government's criminalisation of people for drug possession and use is extremely damaging, particularly for young people who constitute the majority of drug users. Criminalisation, for example, is detrimental to this particular group's future educational aspirations and employment opportunities and can thus contribute to their marginalisation. Furthermore, the emphasis on treating drug use as a criminal issue rather than a health issue fuels the stigmatisation of problematic drug use and significantly hinders this part of society from seeking the help they need. The Home Office report failed to address any of these issues" Eastwood told Newsweek.
The report is released the same day a historic drugs debate is to be held in UK parliament. The debate comes after calls on law-makers to change current drug policy from over 100,000 people including Sir Richard Branson, Sting, Dame Joan Bakewell and Sir Ian Gilmore, former president of the Royal College of Physicians.
Responding to the report, a Home Office spokesperson said: "This government has absolutely no intention of decriminalising drugs. Our drugs strategy is working and there is a long-term downward trend in drug misuse in the UK."
"It is right that we look at drugs policies in other countries and today's report summarises a number of these international approaches."