If the Trump White House Doesn't Do Something, Venezuela Will Collapse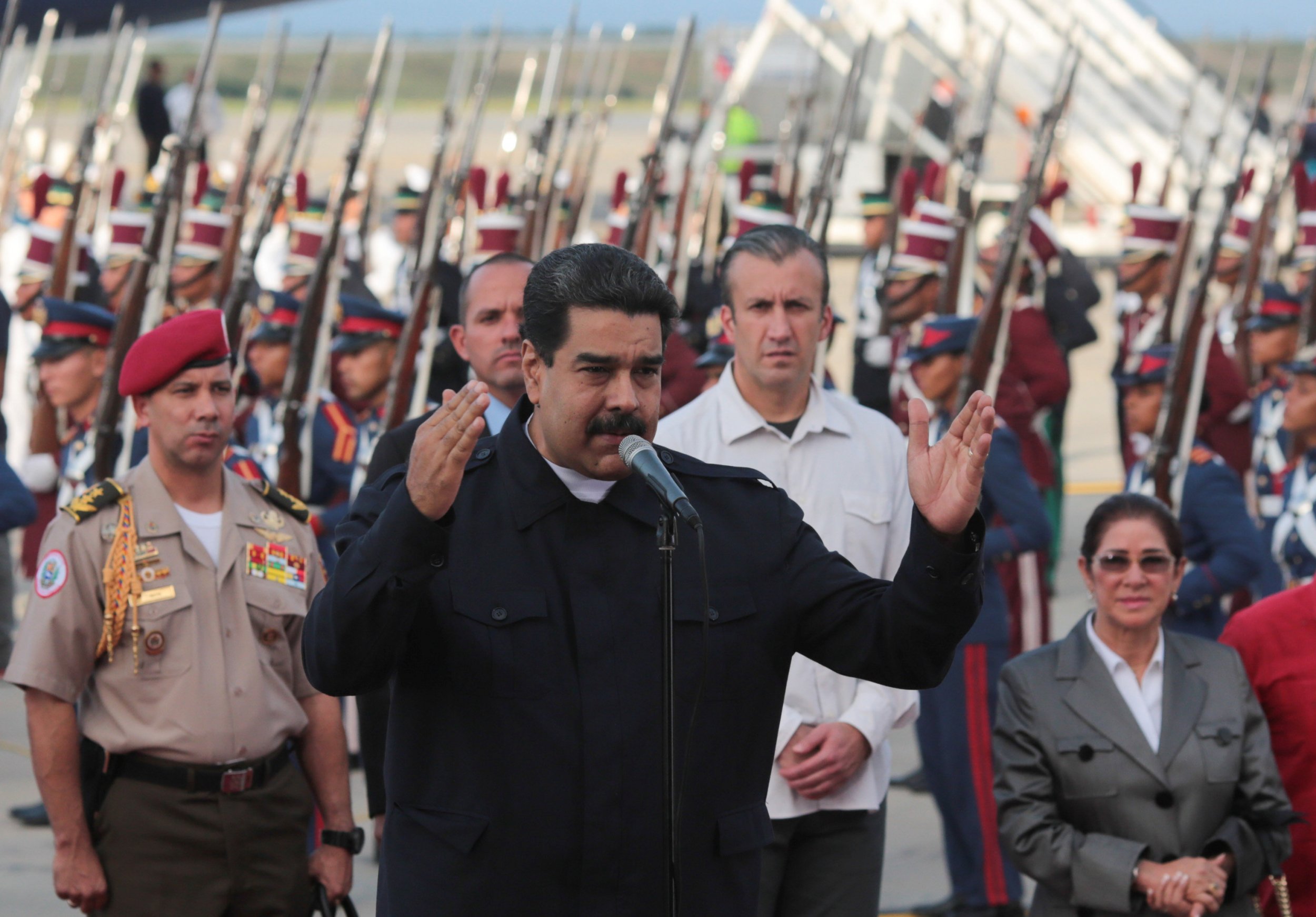 The authoritarian regime in Venezuela has managed to buy time by rigging elections and avoiding default on its massive foreign debt. However, Caracas' decision to allocate $2 billion in hard currency to bondholders rather than food imports may prove to be a fatal—particularly if the regime led by Nicolás Maduro faces another round of international sanctions or street protests by desperate, hungry people.
The Trump administration's targeted sanctions have taken a toll on the regime and its corrupt leaders, and the U.S. president has pressed regional and European partners to back an urgent democratic transition. However, without stronger internal opposition and tougher international efforts, Maduro will either consolidate a dictatorship or collapse the country altogether.
Maduro's survival until now is a product of diplomatic indulgence begun under President Obama. Despite years witnessing Maduro's Cuban-backed regime ruthlessly rig the system in its favor, U.S. diplomats have repeatedly convinced opposition leaders that phony dialogue and elections are viable ways to force the dictatorship to share power. In 2013-14 and 2016-17, street protests began to exhaust the internal security apparatus—but politicians agreed to a "dialogue" that dissipated domestic and foreign pressure on the regime.
In 2015, the opposition won a legislative landslide—only to see the National Assembly neutralized and dissolved by Maduro. This summer, 98 percent of 7.5 million voters in an opposition plebiscite rejected the illegal regime and called on the military to defend the constitution; after a separate government vote to ratify a rubberstamp assembly, the firm tallying the results accused the electoral board of massive fraud. Remarkably, the opposition squandered the plebiscite and ignored the fresh evidence of fraud in the faint hope of winning governorships.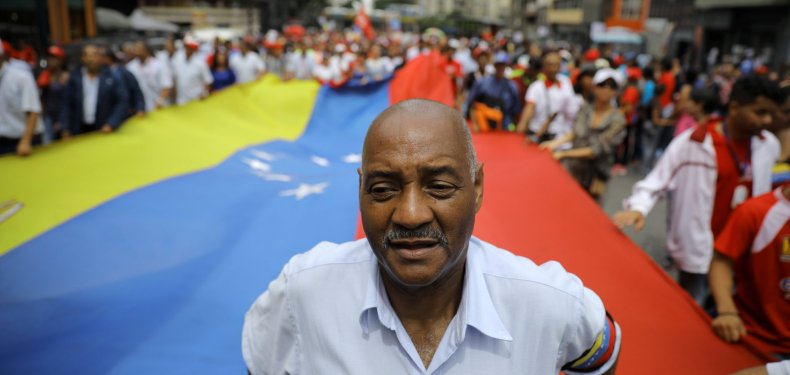 No one should have been surprised when the partisan electoral authorities announced that a regime with dismal approval ratings won 17 of 22 governorships. Worse yet, the so-called opposition leaders who were handed pyrrhic victories were forced to swear allegiance to the illegal, omnipotent constituent assembly that Maduro is using to impose absolute control.
Democratic stalwarts Maria Corina Machado and Antonio Ledezma broke with the opposition junta over its decision to participate in the gubernatorial elections; others now admit the mistake of expecting Maduro's electoral board to run an honest election. This latest electoral debacle further discredited the party bosses who seek accommodations with the regime rather than genuine change.
After more than a decade of beleaguered opposition to the regimes of Hugo Chávez and his acolyte Maduro, the vast majority of Venezuelans prefer fundamental change and are seeking new ways to obtain it. For example, the popular street protests—which captured international attention for challenging the regime repressive apparatus—were led by an alliance of young leaders backing economic as well as political liberty. Unlike some discredited opposition chieftains, the so-called "Resistance" is recognized by the Venezuelan people for its selfless sacrifice.
Creating a much more coherent and resolute opposition—which earns the confidence of the people and the international community—is a key to avoiding a catastrophic meltdown or dictatorship in Venezuela. Much tougher, clear-headed U.S. leadership is indispensable to that outcome.
President Trump's determination to bring about change is very clear; Vice President Mike Pence and National Security Advisor H.R. McMaster also have been outspoken on this issue. Policy makers in the Treasury Department and on the National Security Council staff are producing results at the tactical level—rolling out a series of financial sanctions and policy announcements targeting Maduro, his vice president and dozens of other regime cronies. This objective and these tactics appear to enjoy bipartisan support in the U.S. Congress, where bills sponsored by Democratic foreign policy leaders are advancing in both chambers.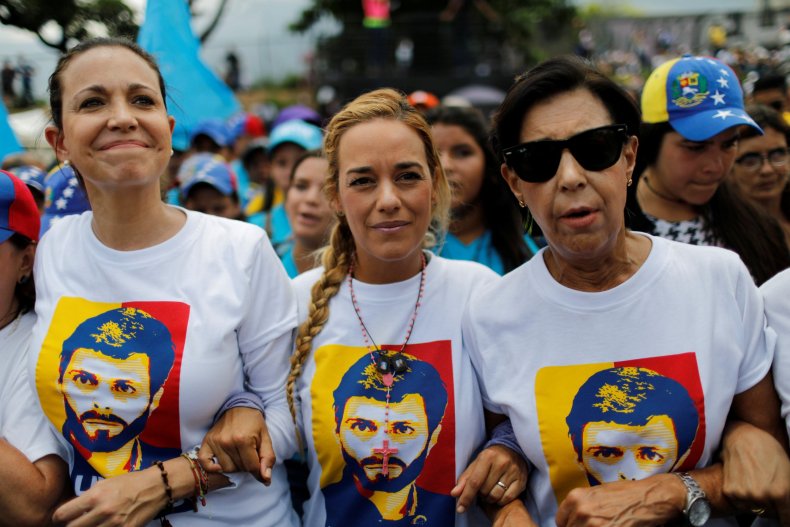 What is lacking is a strategy to focus these pro-democracy efforts in a more decisive, coordinated way. This should be the task of the State Department. However, U.S. diplomacy has taken a back seat to the Organization of American States and the Group of Lima—comprised of concerned leaders from Latin America and Canada, but, curiously, not the United States.
It is not too late for the White House to empower a coordinator to lead a whole-of-government effort on Venezuela and work with global partners to promote democracy and adopt targeted sanctions. A coordinator also would be invaluable for uniting the Venezuelan opposition around a shared objective of an urgent democratic transition, and to sending a message to Maduro's enablers in Cuba, Russia, China, and within the Venezuelan military, to respect the popular will.
Such unambiguous international support for a post-Maduro democratic succession may be the last hope to restore the constitutional order and protect Venezuelans from systematic human rights violations and a humanitarian catastrophe.
Roger F. Noriega served as U.S. ambassador to the Organization of American States and assistant secretary of state for Western Hemisphere Affairs from 2001-2005 under President George W. Bush. He is a visiting fellow at the American Enterprise Institute and his firm Visión Américas LLC represents U.S. and foreign clients.