Tour bus traveling to Tunica casino crashes in southern snow, killing 2 and injuring 44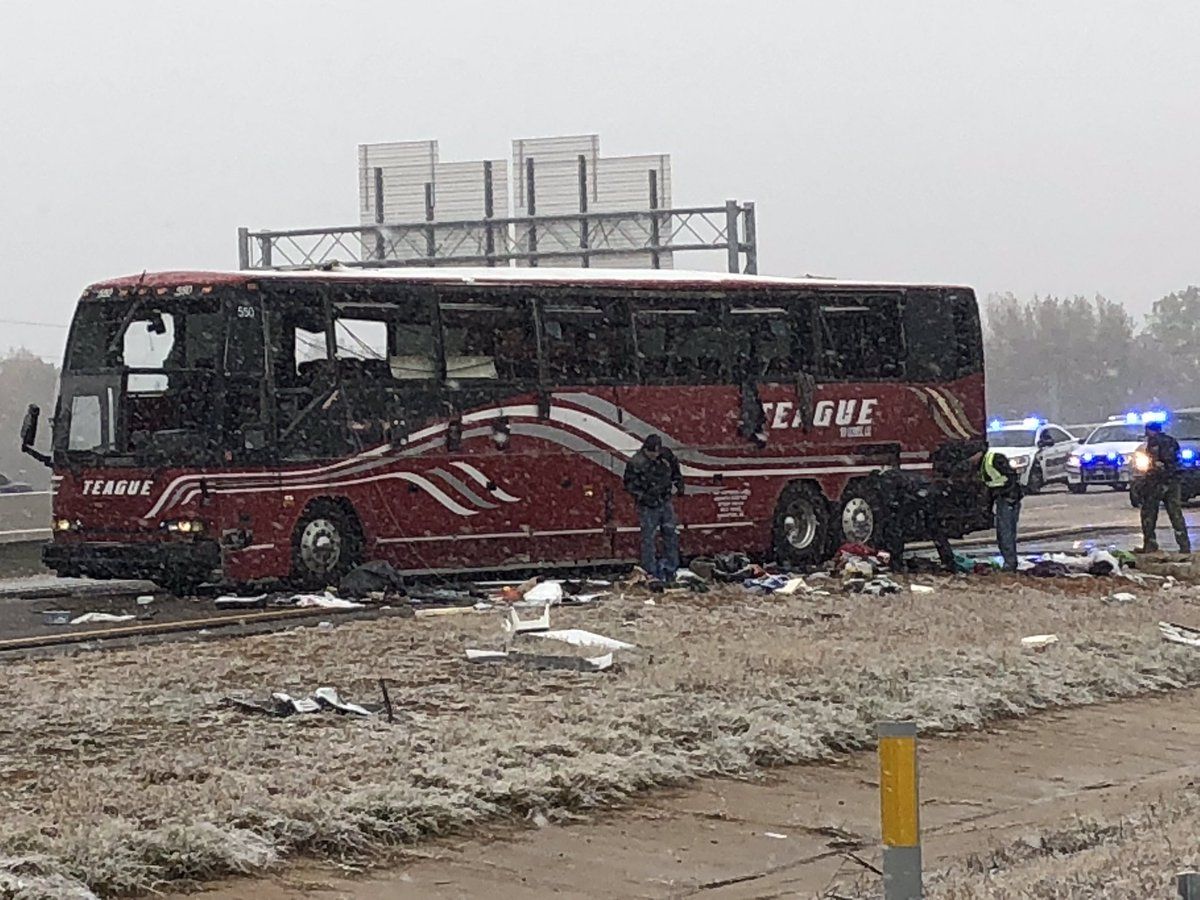 A tour bus headed to a casino in Tunica, Mississippi crashed on Wednesday afternoon, killing two and injuring 44 as wintry weather rolled through northern Mississippi.
Weather was listed as the cause of the accident, the Mississippi Highway Patrol told The Commercial Appeal.
The crash happened around 12:35 p.m., approximately 20 minutes after the Desoto County Sheriff's Department released an advisory for the area.
"Avoid Coldwater bridge/I-69/I-269/HWY 78 if possible, bridges and overpasses are icy and hazardous. Take alternate routes if possible," the alert said.
The wintry precipitation across eastern Arkansas, western Tennessee, and northern Mississippi is rare in November. In response to the forecast, the National Weather Service issued a winter weather advisory for much of the Midsouth on Tuesday evening. The advisory began at 3 a.m. Wednesday and remains in effect until 6 a.m. Thursday.
Desoto County has reported 0.2 inches of precipitation in the past 24 hours, most in the form of freezing rain, sleet or snow.
The wreck required the interstate to be closed for several hours. The injured, including one in critical condition, taken to several area hospitals.
MHP Sgt. Joey Miller said that the bus came from Huntsville, Ala. Teague VIP Express, the company operating the bus, is based out of Alabama.
According to records with the U.S. Department of Transportation, the company has three busses and three drivers, The Commerical Appeal said.
The bus had 45 passengers on board at the time of the crash.
Teague has a "record of violations" according to records obtained from the Federal Motor Carrier Safety Administration, The Commercial Appeal said in a separate report.
The Federal Motor Carrier Safety Administration performed a surprise inspection of three busses from Teague's fleet in February 2017. During the inspection, two of the busses had "steering system components that were worn, welded or missing."
Another bus had parts missing or defective on the axle. An additional bus had a cracked or broken wheel rim.
A March 2017 inspection on a Teague bus netted no major violations. However the violations from February are notable due to to the number and severity, Duane DeBruyne, a spokesperson for the Federal Motor Carrier Safety Administration said to The Commerical Appeal.
According to DeBruyne, a vehicle with those violations is placed out of commission immediately. The vehicle must be fixed by a certified mechanic before it can return to the road.