Tour de France Defending Champ Chris Froome Suffers Stage Four Crash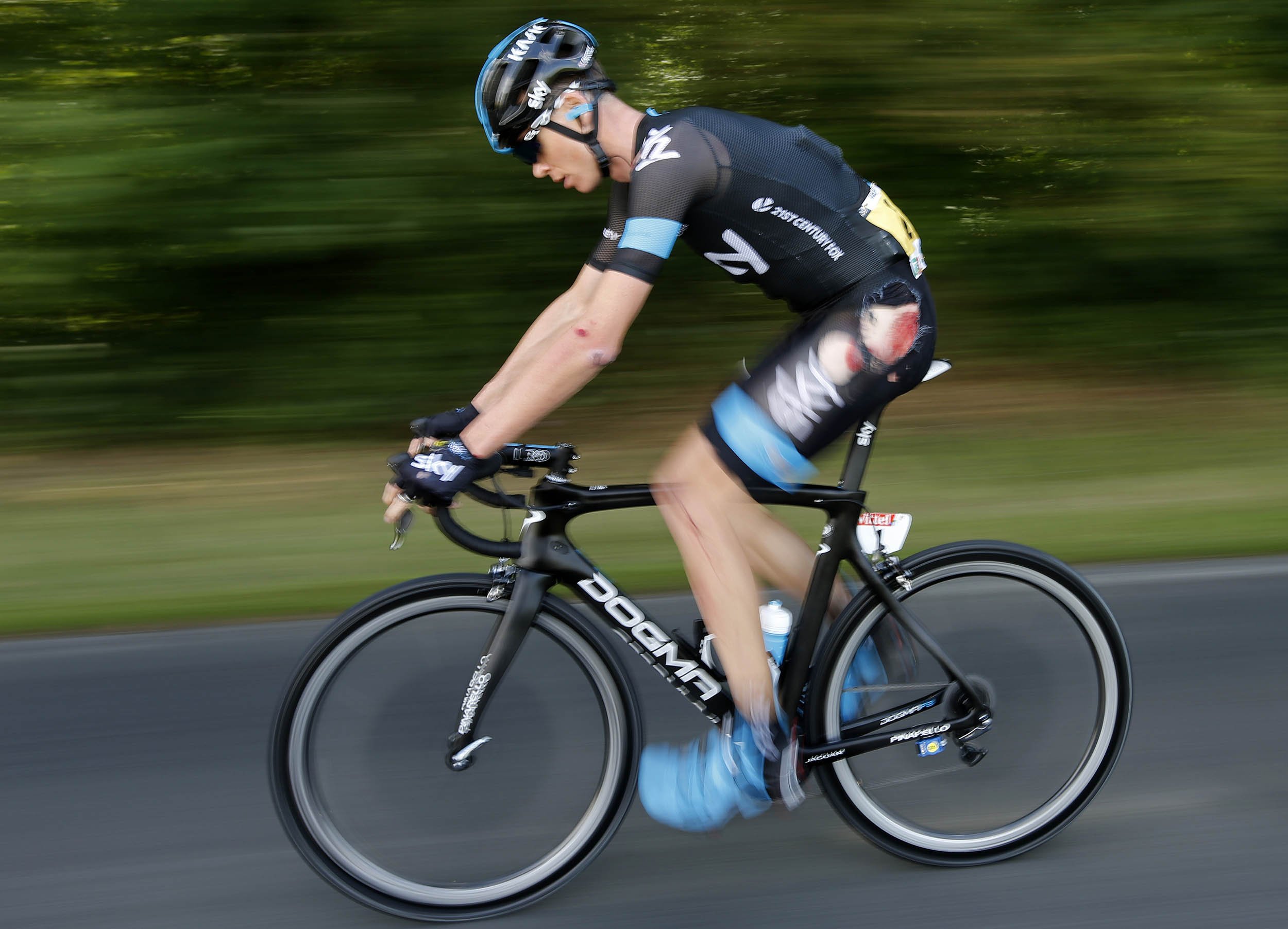 The Tour de France defending champion's cycling shorts offered a Froome with a view on Tuesday afternoon—and it wasn't pretty. Chris Froome, the Kenyan-born Brit who won last summer, suffered abrasions to his left hip and damaged his left wrist just 5 kilometers into the 163.5-kilometer fourth stage. Froome returned to his mount as the peloton paused to wait for him and completed the stage before going to a local hospital for X-rays.
"We'd have preferred it if Chris hadn't crashed, but he felt fine in the final bit," said Sir David Brailsford, the manager for Froome's English-based team, Team Sky. "His spirit is fine. That's racing, isn't it? And we all know it's part and parcel of the rough and tumble of pro bike racing."
The peloton was only a few miles out from the stage's start in the resort town of Le Touquet-Paris-Plage, located on France's northern coast, when a cyclist veered in front of Froome along a straightaway. Froome, 29, fell on to his left side and suffered some road rash. He was soon back up on the bicycle, while a member of Sky's support team delivered a splint for his wrist.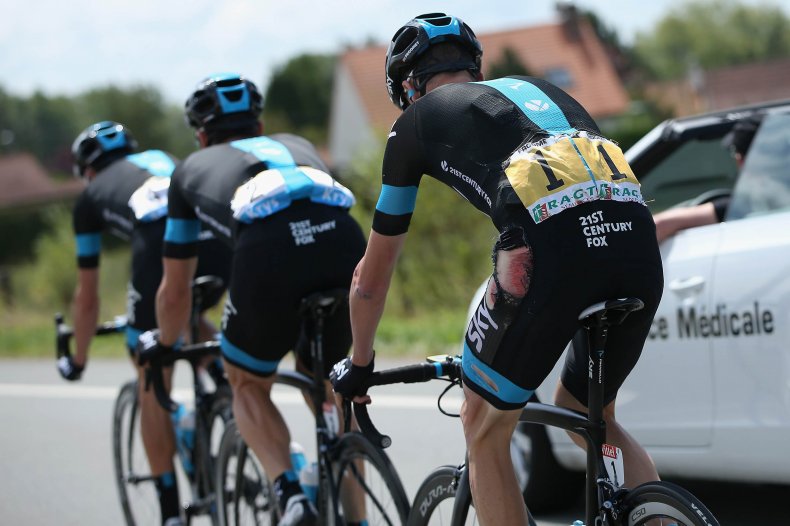 "We were scared out of our wits," said Team Sky sports director Nicolas Portal, who handed a splint to Belarusian cyclist Vasil Kiryienka, who gave it to Froome. "But after talking with [Froome], everything seems OK. He hit the tarmac hard, but everything's all right."
After three stages in the country of Froome's citizenship, England, the Tour commenced on Tuesday, with its defending champion in fifth place. He trailed leader Vincenzo Nibali of Italy by two seconds. The day ended with Froome dropping back two places to seventh, still technically two minutes behind after a little more than 17 hours—and 710 kilometers (441 miles)—of racing.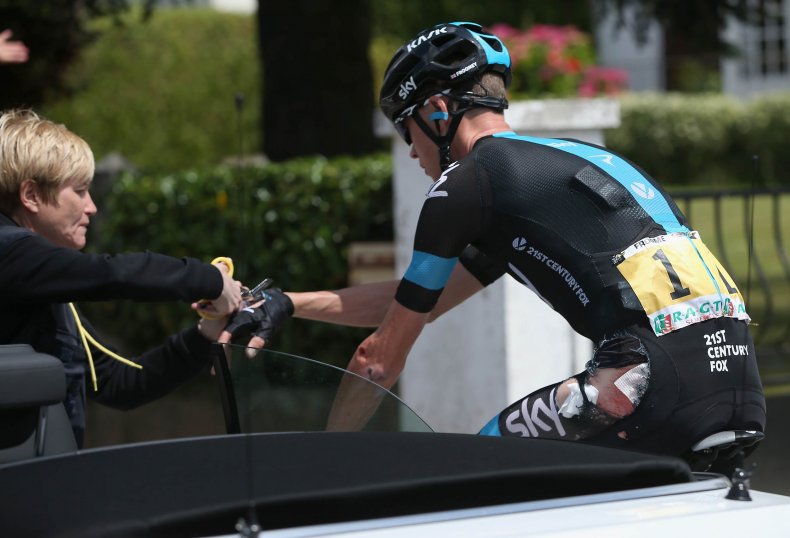 Last July, Froome became the second Brit in as many years, after countryman and Sky teammate Bradley Wiggins, to wear the famed maillot jaune (yellow jersey) as the peloton rode down the Champs-Élysées on the Tour's final day. Wiggins and Froome are the only members of the United Kingdom to win the Tour since it began in 1903.
While Froome's crash should not prevent him from continuing on to defend his title, Wednesday's fifth stage from Ypres to Arenberg Porte du Hainaut will test the viability of his injured wrist. The 155.5-kilometer route has nine cobblestoned portions—and the forecast calls for rain.