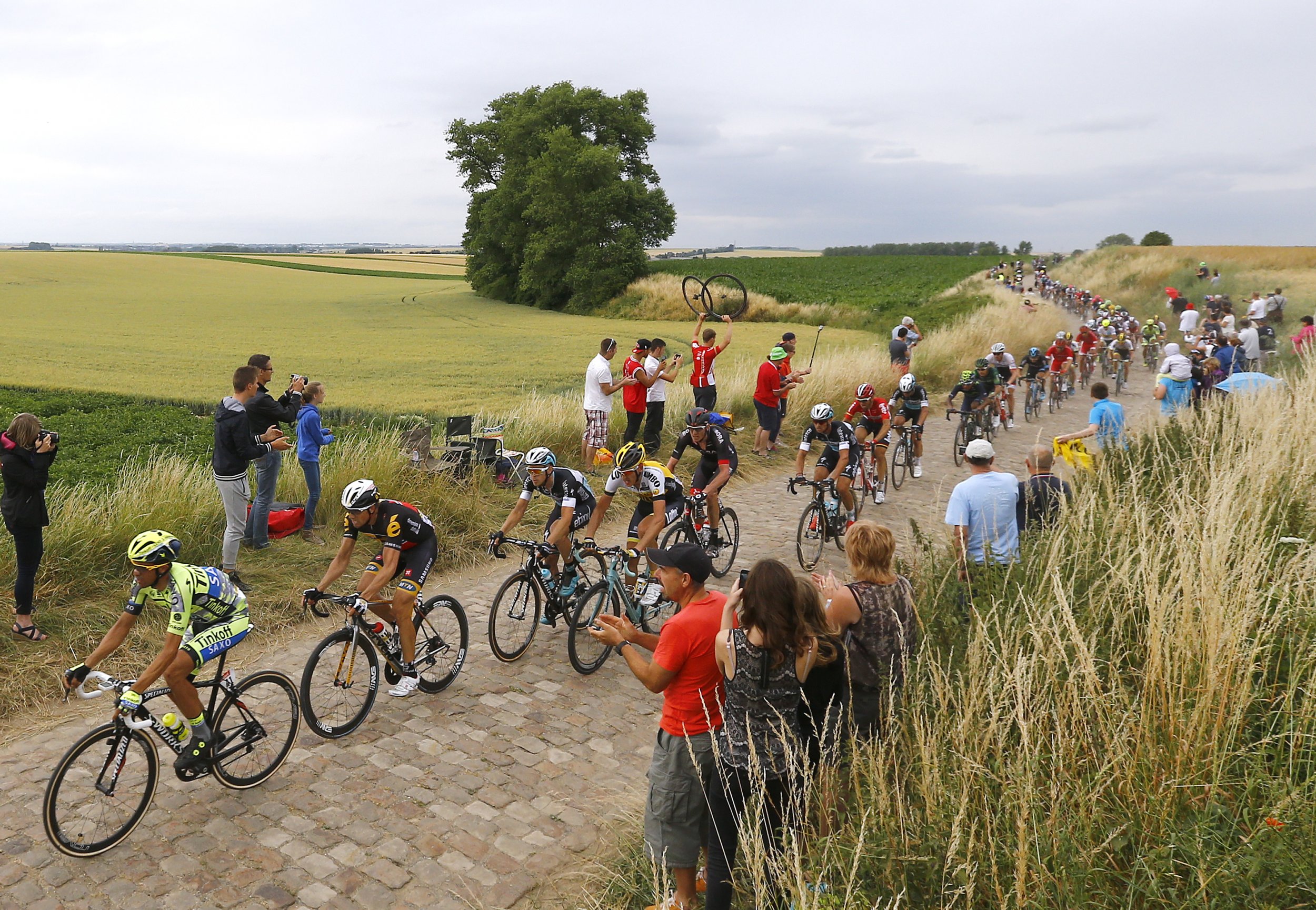 After today's stage four of the Tour de France, it is Germany's Tony Martin wearing the leader's yellow jersey. The stage was peaceful compared with yesterday's stage three, which saw a spectacular crash involving 20 riders, five of whom were forced to abandon the race.
"We saw pretty bad crashes out there and a lot of confusion." said cyclist Tejay Van Garderen to Agence France Presse after the third day.
Martin takes the yellow jersey from Britain's Chris Froome, who finished first yesterday having managed to leave the carnage of the mass-bicycle pileup behind him. Martin is followed by Froome, with America's Van Garderen in third.
The peloton managed to avoid another pile-up, despite the course's reputation for crashes. Today's 223.5 km leg is sometimes called the "Hell of the North," and is known to be treacherous as riders navigate the ancient cobblestone roads of northern France and Belgium. Martin broke away from the other cyclists to take the lead in the final 3 kilometers.
Right now, American hopes rest in Van Garderen, a native of Tacoma, Washington. The cyclist, of the BMC Racing Team, is one of the three Americans in the race—the fewest U.S. participants since 1997. Van Garderen finished in 24th place for today's stage, a position that, although disappointing, did not knock him out of third place overall, though it has hurt his time.
The yellow jersey is not the only significant garment being contested for by the cyclists. The green jersey, given to the rider who has amounted the most points—points are a secondary competition in the Tour de France, based on sprinting the stages—is being worn by another German, André Greipel.
The polka-dot mountaintop jersey, the wearer of which is known glamorously as the "King of Mountains," is being worn by Joachim Rodriguez of Spain. The jersey is awarded to the cyclist who has achieved points for reaching a mountaintop first. However, with the Alps and Pyrenees still to be traversed, Rodriguez has a fight ahead of him keep it.
Tomorrow's stage five route will take the cyclists through northern France, from Arras to Amien. The stage may offer the participants some respite; it is a flat leg of the competition and is 189.5 km—34 km shorter than today's grueling hilly route.