Tour De France Stopped After Riders Pepper Sprayed by Police During Protests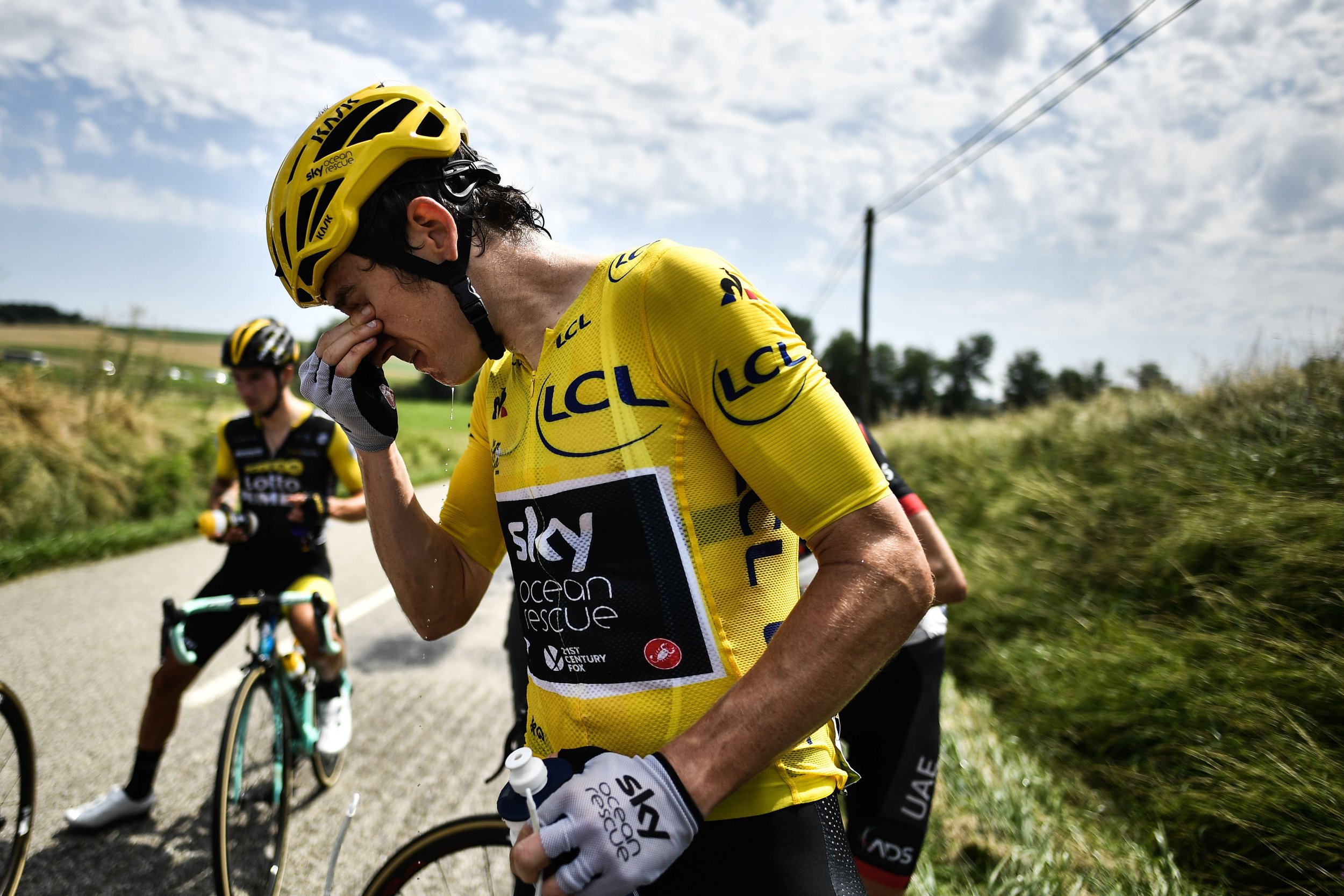 Stage 16 of the Tour de France descended into chaos after riders were accidentally hit with pepper spray by a policeman,
Riders were 20 miles into the 135-mile stage from Carcassone to Bagneres-De-Luchon when they had to contend with the traditional protest from French farmers.
Police struggled to keep protesters under the control as the peloton approached. Hay bales were rolled across the road as officers desperately tried to keep the path clear for the riders.
While most of the cyclists managed to squeeze through, a large group of riders was sprayed by a policeman, who was trying to restrain a protester looking to throw more hay into the path of the peloton.
The race was almost immediately stopped and the riders affected—including three-time road race world champion Peter Sagan—had to drop back to the medical car to rinse their eyes out with water, before the race restarted after a 15-minute interruption.
A number of cyclists appeared understandably very angry at the incident, perhaps suspecting the spray had come from the protestors.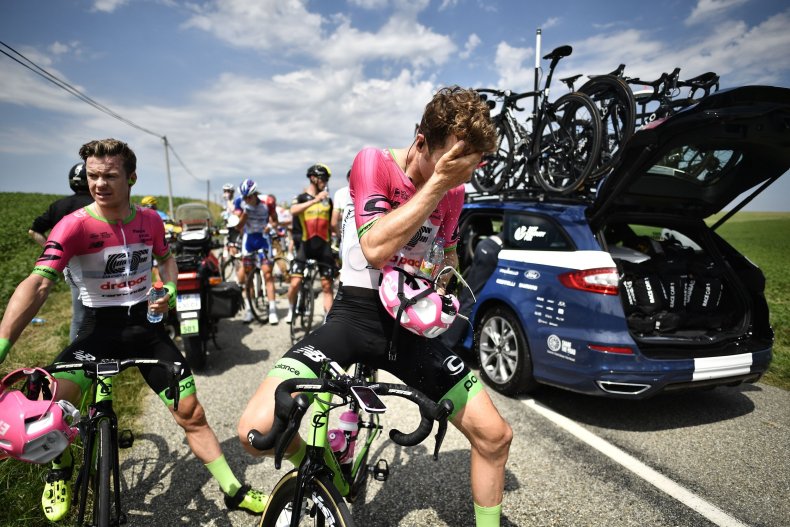 The situation was made even more confusing by the fact the riders were not told over race radio who was responsible for the spray.