When Can British People go on Holiday Again?
Despite the COVID-19 lockdown restrictions confining people to their homes for over two months, many are beginning to wonder when they'll be allowed to go on holiday again.
While travel restrictions and quarantines remain in place in countries across the globe, many will have been given hope after the news that some EU countries will begin opening their border to tourists.
The news meant that travel company Tui saw it's share price rise by more than 50 percent.
However, the Foreign Office is advising against all but essential travel abroad and those doing so may have to take weeks off work, with the government announcing a two-week quarantine period for anyone arriving in the U.K. from June 8.
The Spanish government has announced that tourists will no longer have to quarantine themselves on arrival from July 1, bringing some hope to the thousands of British holidymakers who flock to places like Benidorm and Ibiza every year.
Foreign Minister Arancha Gonzalez Laya tweeted: "The worst is behind us.
"In July, we will gradually open Spain to international tourists, lift the quarantine, [and] ensure the highest standards of health safety. We look forward to welcoming you!"
It comes as Greece announced last week that it too would kick off its tourist season from June 15, with Corfu a popular destination among tourists.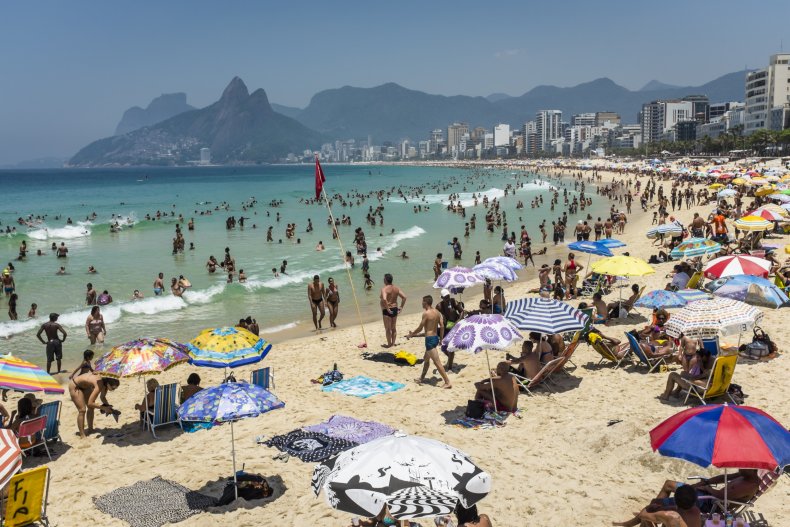 Prime Minister of Greece, Kyriakos Mitsotakis said: "Let us make this summer the epilogue of the [COVID-19] crisis."
Along with hotels reopening in mid-June, the PM added that international flights to popular locations would resume in July.
The country is also making travel cheaper for tourists this summer, by reducing value-added tax (VAT) on all flights, rail travel and bus journeys by 11 percent.
Germany has said that it plans to ease travel restrictions from June 15, Foreign Minister Heiko Maas announced.
The German interior ministry said that quarantine rules would no longer apply from June 15 to people arriving from EU countries, the U.K. and the Schengen area.
However, Maas has warned that holidays this year "probably won't have much to do with the vacation you've known" and said that travelers should expect restrictions, from bars and restaurants, to beaches and city centers.
Portugal has announced that it too will start accepting visitors from next weekend.
Cyprus, which is a popular tourist destination among British holidaymakers, says it will reopen its airports to commercial flights from June 9, Transport Minister Yiannis Karousos announced.
However, British tourists will not be among the first to arrive in the country, due to a phased reopening which will welcome passengers from 20 countries, excluding Britain.
This is over concerns that COVID-19 has not been sufficiently contained in the U.K.
The Turkish government has also announced that tourists will not be allowed to enter the country until the end of July.
Turkey's Culture and Tourism Minister Mehmet Nuri Ersoy said: "The tourism sector itself has a vital role in terms of returning to normal processes.
"The importance of caring for our guests in our culture leads us to be ready for the transition to healthy tourism before everyone."