BBC Renews 'The Tourist', 'Time' and More for Season 2: What We Know So Far
If you are a fan of a good British crime drama, there is some very good news coming your way. Four of the BBC's biggest dramas—The Tourist, Time, The Responder, and Vigil—have been given the green light for a second series on the back of their huge success.
While audiences outside of the U.K. may have to wait a little longer for the second outing to land on screens, there is plenty to look forward to, from Jamie Dornan's potential return to Australia and Gentleman Jack's Suranne Jones' return to the detective uniform.
Newsweek has the lowdown on all the details so far.
The Tourist Season 2
The Tourist, filmed and set in Australia, follows the story of a Northern Irish man, who after being involved in a very deliberate car accident caused by a tanker truck, wakes up in rural Australia suffering from amnesia.
To help piece together his old life, he enlists the help of a rookie Australian cop. But along the way, he finds himself in an epic cat-and-mouse chase with figures from his past who want him dead.
The series is currently streaming on BBC iPlayer in the U.K. and HBO Max in the U.S. and so far is the highest-rating drama of 2022, with 12 million people tuning in to watch the show in the U.K.
Despite piecing together his identity at the end of Season 1, Belfast star Jamie Dornan is set to reprise his role as The Man aka Elliot.
Speaking to Entertainment Weekly, Dornan said he would "love" to reprise his role, and creators Harry and Jack Williams told The Radio Times they were "not done" with the "world and tone" of The Tourist.
The new series will likely pick up from the huge cliffhanger ending of Season 1 that saw Elliot overdose. Will he survive and reconcile with Helen (Danielle Macdonald)? Fans will have to wait and find out.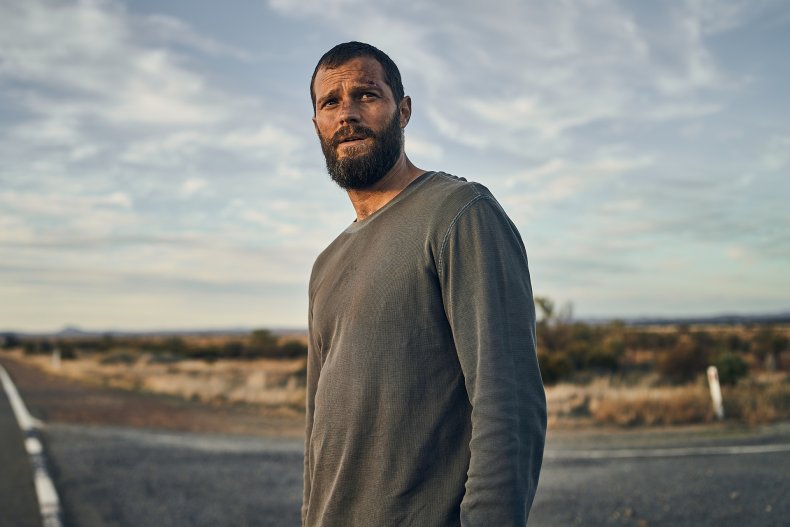 The Responder Season 2
The Responder, written by ex-police officer Tony Schumacher, will return for a second series
Sherlock star Martin Freeman is set to reprise his role as Liverpool-based response policeman Chris Carson.
Hopefully, MyAnna Buring will reprise her role as Chris' wife Kate and Adelayo Adedayo will be back as rookie cop Rachel Hargreaves for Season 2.
The first season of The Responder had very few loose ends to tie up, so Season 2 will most likely see Chris at the center of a brand new case, with the drama of his personal and professional life continuing to influence his psyche.
You can watch The Responder now on the BBC iPlayer and on Britbox US in the U.S.
The Responder is also available to stream on the following platforms: SBS Australia; Canal+ (France and Poland); Magenta TV (Germany); Telus Presents (Canada); Movistar (Spain); RTL (Hungary); Pickbox (Croatia, Bulgaria, Slovenia, Bosnia & Herzegovina, Serbia, Macedonia, Montenegro); Cosmote TV (Greece); Viasat (Russia & CIS) and Rozhlas A Telvize (Slovakia).
Vigil Season 2
Gentleman Jack star Suranne Jones was worlds away from 19th century Halifax in BBC's Vigil.
In Vigil Season 2, Jones may be heading back underwater as DCI Amy Silva, who was sent on board a submarine to investigate a potential murder on board.
With the case seemingly wrapped up by Season 1, the second outing may see Silva take on an entirely different case and potentially in a very different location, creator Tom Edge teased to The Radio Times.
He said: "We have probably told as many of the stories as we would wish to tell on a submarine. [But] some of the characters that we have developed as we've made it, they feel like characters that we'd love to burrow into. So if there's a will to do it from everyone else then certainly I would be up for it."
It may come as no surprise Vigil is back for a second season, considering the show was the U.K.'s most-watched new drama launch in three years since Jed Mercurio's Bodyguard aired in 2018.
Vigil is available to stream on Peacock in the U.S. now and via the BBC iPlayer in the U.K.
Time Season 2
Gritty prison drama Time will return for Season 2 but it may look a little different the second time around.
Instead of following the male prison experience, Season 2 will be set inside an all-female prison with an all-female cast.
Unfortunately, this means fans are very unlikely to see Sean Bean and Stephen Graham reprise their roles as Mark Cobden and Eric McNally respectively.
Jimmy McGovern, the creator of Time, will once again be at the helm of the series, creating three new one-hour episodes.
Time is available to watch now on BritBox in the U.S. and BBC iPlayer in the U.K., episodes are also available to purchase on Amazon Prime across the globe.